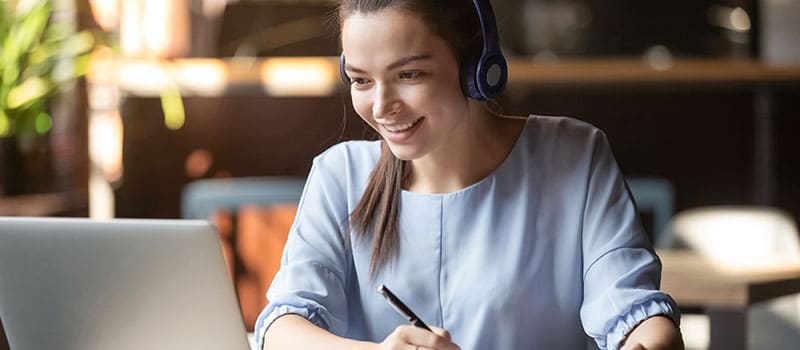 How to choose an nbn™ plan in Adelaide
The roll-out of the nbn has not only relied on new technology and infrastructure, but also a repurposing of existing infrastructure as part of the Multi Technology Mix (MTM) system used by NBN Co. But while ADSL connections and traditional home phone landlines will eventually disappear, this is not immediate. Users of older phone lines and internet connections have 18 months from when the nbn is installed in their area to either switch to the nbn or some other form of internet connection.
Fortunately, there are many nbn providers throughout Adelaide to choose from, with your biggest concern being the nbn plan you ultimately settle on. Below, we explore some things you need to consider when choosing a nbn plan in Adelaide.
nbn connection technology explained
The Multi Technology Mix (MTM) system used with the nbn roll-out means your home could use any of seven different technologies, which can influence the plans available to you. All nbn connection technologies support the ability to make and receive phone calls, though you may need a new handset.
| nbn Technology | What It Is | Top Speed Supported |
| --- | --- | --- |
| Fibre to the Premises (FTTP) | Fibre optic cable connects your home directly to the nearest fibre node. A nbn connection box and power supply unit might be installed inside your home, separate to the modem or router. | All speed tiers up to a theoretical maximum speed of 1Gbps 1. |
| Fibre to the Node (FTTN) | Existing phone line connects your home to the nearest fibre node, and a fibre optic cable connects the node to the exchange. No nbn connection box is used; your modem connects directly to your existing phone socket. | Theoretical maximum download speed of up to 100Mbps. |
| Fibre to the Curb (FTTC) | Multiple homes connect to a Distribution Point Unit (DPU) using existing phone lines. The DPU is installed in the street and connects to the nearest node using fibre optic cables. Your modem will connect to a nbn connection box that will be installed inside your home. | All speed tiers up to a theoretical maximum speed of 500Mbps 1. |
| Fibre to the Building (FTTB) | Used in apartment buildings and multi-unit residential buildings. Existing technology connects each apartment or unit to a fibre node in the building's basement or communications room. Fibre optic cables connect the node to the exchange. | All speed tiers up to a theoretical maximum speed of 100Mbps. |
| Hybrid Fibre-Coaxial (HFC) | This uses your existing 'pay TV' or cable network connection to connect to the nearest fibre node, which connects to the exchange via fibre optic cables. An nbn connection box will also be installed in your home. | All speed tiers up to a theoretical maximum speed of 1Gbps1. |
| Fixed Wireless | In regional and some rural locations, distance makes traditional nbn installations impossible. A nbn connection box and antenna will be installed on your property, and this connects wirelessly to nbn transmission towers located up to 14 kilometres away. | All speed tiers up to a theoretical maximum speed of 75Mbps. |
| Sky Muster Satellite Service | Used to connect people living in remote areas. Your modem connects to a rooftop satellite dish that communicates with two orbiting satellites. Customers whose only option is satellite can keep their existing phone service for making and receiving phone calls. | A Fair Use Policy (FUP) applies to the satellite service, which can affect supported theoretical maximum speeds of up to 25Mbps. |
1 This maximum theoretical speed is not currently available on the nbn.
Use our nbn roll-out map to check whether your address is ready for connecting to the nbn and what technology they have installed. All areas of greater Adelaide have fixed line connections, meaning they would use one of the first five technologies listed above. The border for fixed line nbn technologies include:
Burton
Edinburgh
Penfield
Munno Para West and Munno Para
Blakeview
Elizabeth Downs through to Elizabeth Vale
Greenwith
Fairview Park
Hope Valley
Athelstone
Kensington Park
Glen Osmond
Blackwood
Coromandel Valley, excluding Coromandel East
Aberfoyle Park
Happy Valley
Woodcroft
Onkaparinga Hills
Hackham
Maslin Beach
Small areas close to the above could still have fixed line connections, but most would use fixed wireless, with satellite connections for some very remote areas.
The NBN Co's Technology Choice Program allows for some addresses to apply for a change in the fixed line technology used. A fee is involved, and the NBN Co processes applications, not nbn providers. The ability to change fixed line technologies also depends on the area you live in.
The different nbn speed tiers available
Dodo currently offer three speed tiers for the nbn:
1 Available only in certain areas with FTTP, FTTC and HFC type connections.
2 25Mbps typical evening speed.
3 50Mbps typical evening speed.
4 92Mbps typical evening speed.
Home Superfast and Home Ultrafast are two new wholesale speed tiers being rolled out by NBN Co, but availability of these is still limited and not currently offered by Dodo. Fewer than 50 percent of nbn connected homes can support these speeds at the moment.
How usage affects nbn plan choice
The nbn technology installed at your address has a significant influence on the nbn plans you can consider, but you also need to think about your online activities.
Streaming movies and TV shows, along with most online gaming, are supported by all speed tiers. Naturally, this also means that most basic forms of online activity, including social media, are also supported. But in households with three or more people who might want to be online at the same time, mid to top-level speed tiers/plans are better.
This also applies to smaller households, one to two people, wanting to stream TV shows and movies in HD or higher, with low-level plans better suited to streaming in SD quality. However, the ability to easily upgrade to a high-level plan, or downgrade to a lower-level plan, means you can easily change plans as your online activities change.
Data allowance
Many nbn plans, including all of Dodo's plans, offer unlimited data, meaning you never have to monitor your data usage to avoid being charged extra for exceeding your data allowance, or having your speed throttled until the next billing period.
Can I change my nbn plan in Adelaide?
The ease with which you change your nbn plan depends on whether you are only switching to a different plan, or also a new provider. If staying with your current provider, you can submit a plan change request online. Upgrading while on a 12-month term doesn't involve penalties, but downgrading could. The switch isn't immediate; it happens after your next billing date.
If you are also changing provider, you need to first sign up with the new provider and give them the date you want the switch to happen. You would also need to contact your current provider to cancel your plan with them, giving the same date you gave to your new provider.
Typical evening speed (7pm-11pm). Speed may vary due to various factors and confirmed once connected. Fixed Wireless speeds are slower than fixed connections. See About nbn™ Speeds for more info.