Have your account number handy
Contact us using our online request form
Choose your disconnection and installation dates
Sit back while we do the heavy lifting
Contact us using our online request form to sign-up
Choose your installation dates
Sit back while we do the heavy lifting
Frequently asked questions
Does your energy provider chip in for your internet?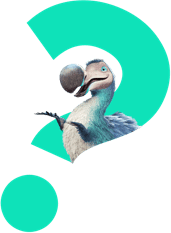 Dodo does.
nbn25 with unlimited data from $55/mth when you add electricity & gas*
*$10 discount off $65 nbn25 plan with electricity and gas at the same address. $10 discount only available in VIC & NSW. Certain areas only. 20mbps average sampled evening speed as measured at Feb 2020 (ACCC MBA Report May 2020).