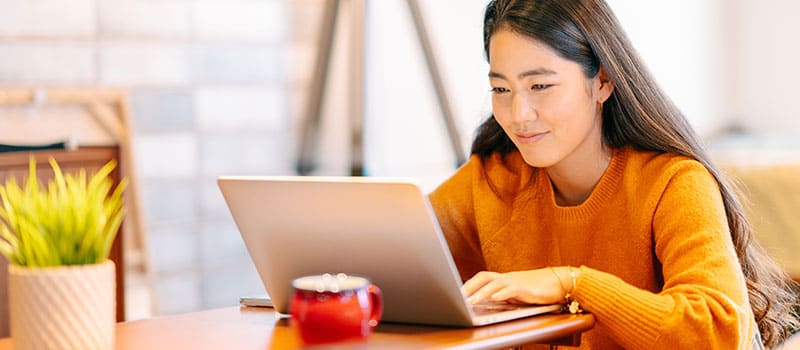 How to choose an nbn™ plan in Perth
The nbn is not only about faster, more reliable internet connections, it is also about replacing older technology. What this means is that while you aren't forced to use the nbn to connect to the internet, you also won't be able to rely on your old ADSL connection for much longer. The disconnection of your current home phone and ADSL isn't immediate. Once your address is listed as ready for nbn, you have 18 months to migrate to the nbn or mobile broadband to continue connecting to the internet and to make and receive phone calls.
But with plenty of nbn providers throughout Perth, switching to the nbn won't ever be a problem. All you really need to focus on is finding the right plan for your online activities. Because having the fastest speed available isn't always necessary.
nbn connection technology explained
Before you look at different nbn plans available in Perth, you need to understand the different nbn connection technology that is used, and how this could affect the speed tier available to you.

| nbn Technology | What It Is | Top Speed Supported |
| --- | --- | --- |
| Fibre to the Premises (FTTP) | Fibre optic cable connects your home directly to the nearest fibre node. A nbn connection box and power supply unit might be installed inside your home, separate to the modem or router. | All speed tiers up to a theoretical maximum speed of 1Gbps 1. |
| Fibre to the Node (FTTN) | Existing phone line connects your home to the nearest fibre node, and a fibre optic cable connects the node to the exchange. No nbn connection box is used; your modem connects directly to your existing phone socket. | Theoretical maximum download speed of up to 100Mbps. |
| Fibre to the Curb (FTTC) | Multiple homes connect to a Distribution Point Unit (DPU) using existing phone lines. The DPU is installed in the street and connects to the nearest node using fibre optic cables. Your modem will connect to a nbn connection box that will be installed inside your home. | All speed tiers up to a theoretical maximum speed of 500Mbps 1. |
| Fibre to the Building (FTTB) | Used in apartment buildings and multi-unit residential buildings. Existing technology connects each apartment or unit to a fibre node in the building's basement or communications room. Fibre optic cables connect the node to the exchange. | All speed tiers up to a theoretical maximum speed of 100Mbps. |
| Hybrid Fibre-Coaxial (HFC) | This uses your existing 'pay TV' or cable network connection to connect to the nearest fibre node, which connects to the exchange via fibre optic cables. An nbn connection box will also be installed in your home. | All speed tiers up to a theoretical maximum speed of 1Gbps1. |
| Fixed Wireless | In regional and some rural locations, distance makes traditional nbn installations impossible. A nbn connection box and antenna will be installed on your property, and this connects wirelessly to nbn transmission towers located up to 14 kilometres away. | All speed tiers up to a theoretical maximum speed of 75Mbps. |
| Sky Muster Satellite Service | Used to connect people living in remote areas. Your modem connects to a rooftop satellite dish that communicates with two orbiting satellites. Customers whose only option is satellite can keep their existing phone service for making and receiving phone calls. | A Fair Use Policy (FUP) applies to the satellite service, which can affect supported theoretical maximum speeds of up to 25Mbps. |
1 This maximum theoretical speed is not currently available on the nbn.
All areas of greater Perth use fixed line nbn technologies, including:
Quinns Rocks
Gnangara
Landsdale
Ballajura
Caversham
Midland
Mundaring
Glen Forrest
Kalamunda
Maddington
Kelmscott
Roleystone
Armadale
Harrisdale
Aubin Grove
Orelia
Calista
Rockingham
Warnbro
Outside of these areas could be a mix of fixed line and fixed wireless technology, with more remote areas limited to satellite connections.
Our nbn roll-out map will not only show whether your address is ready for the nbn, it will also show what connection technology has been used for your address. Depending on where you live, the NBN Co has a Technology Choice Program in place, allowing you to apply to change the technology used at your address. Applying to change the technology is done directly through the NBN Co and not your current provider, and there are fees involved in changing.
The different nbn speed tiers available
Dodo currently offer three speed tiers for the nbn:
1 Available only in certain areas with FTTP, FTTC and HFC type connections.
2 25Mbps typical evening speed.
3 50Mbps typical evening speed.
4 92Mbps typical evening speed.
NBN Co has introduced two new wholesale speed tiers: Home Superfast and Home Ultrafast. Many nbn–including Dodo–do not currently offer these speeds, and only a few addresses are equipped to support these speed tiers.
How Usage Affects nbn plan choice
Which speed tier or plan you select depends not only on the nbn technology installed at your address, but also on your online activities. All speed tiers support basic online activities, including social media, some form of TV and movie streaming, and online gaming.
However, the lowest speed tier isn't suitable for TV and movie streaming in HD, 4K and higher. A higher speed does not guarantee a low latency or ping beneficial to online gaming, but it can influence this, especially in households with four or more people all using connecting to the internet at the same time.
Lower and mid-level speed tiers are suitable for smaller households of one to six people, while the top-level speed tier is better for households with over six people, or where you want to stream at the highest quality possible.
Switching to a lower or higher speed tier is always possible and shouldn't involve penalties, though the highest speed tier available always depends on the nbn technology installed at your address.
Data allowance
All of Dodo's nbn plans are unlimited and don't have a data allowance. Meaning you don't need to monitor your data usage or worry about extra charges on each bill.
Can I change my nbn plan in Perth?
Switching to a different plan without changing your nbn provider is as simple as submitting a plan change request, though the actual change will only happen after your next billing date. If you signed up for a 12-month term there is no penalty when switching to a higher plan, but there might when switching to a lower plan.
If switching plan and provider, you should first contact your new provider to sign up, also giving them a date when you want the switch to take place. You will then contact your current provider to cancel your plan with them unless your new provider offers to do this for you.
Typical evening speed (7pm-11pm). Speed may vary due to various factors and confirmed once connected. Fixed Wireless speeds are slower than fixed connections. See About nbn™ Speeds for more info.