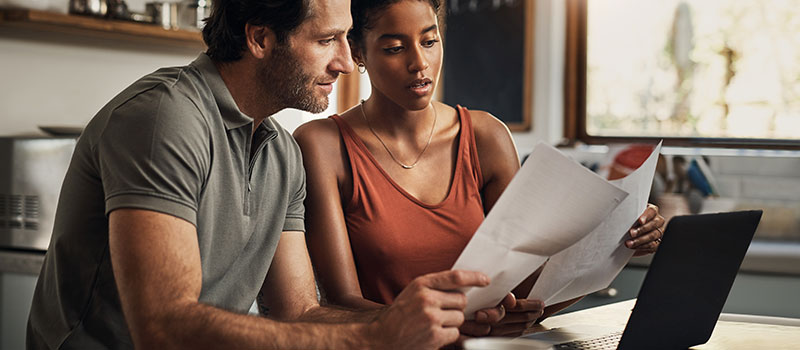 What to look for in an nbn™ provider
ADSL was the only way for most Australians to get a home internet connection for such a long time that many of us were old pros at knowing what to look for in a new provider. And with the nbn many of the things you look for in a provider are the same, but the finer details differ somewhat. So, now that you have nbn in your area, what should you look for in an nbn provider?
The pricing of their plans
No matter what you buy or sign up for, cost is always a factor. With nbn plans you not only have to consider the cost, but also the cost per plan. All providers will offer a number of different plans based on connection speed and other inclusions. If you already know what nbn speed tier you are interested in, you should still look at the pricing of the other plans offered by each provider. This allows you to at least consider their other plans for competitiveness if you later decide to upgrade to a better plan, or the type of nbn connection technology used at your location prevents you from benefiting from your original speed tier choice.
Their connections speeds
nbn should all offer the same connection speeds. The NBN Co is in charge of the nbn infrastructure and the speed tiers it offers wholesale to nbn providers. Some providers might not list all the speed tiers they offer, especially the lower tiers, and if that is what you are looking for you will need to enquire about it. The nbn connection technology used at your address plays a significant role in the speed tiers you can choose from, with Fibre to the Premises (FTTP) and Hybrid Fibre-Coaxial (HFC) technology offering the best support for the top speed tiers. Fixed Wireless is especially limited with available connection speeds, so always check the connection technology used at your address before looking at providers. This also explains why even though the NBN Co introduced new ultrafast speed tiers in 2020, many nbn providers haven't started advertising them.
The typical evening speed
This is a more important metric than connection speed on its own. The advertised connection speed of each speed tier represents a theoretical maximum download speed, which can be affected by a number of factors outside of the control of users. Two of these is the number of people online and high bandwidth activities, both of which are usually highest in the evenings, with peak usage considered to be between 7pm and 11pm. As such, the Australian Competition & Consumer Commission (ACCC) requires all providers to give their customers accurate information about the typical speeds during these hours, so they have a better idea of the type of experience they can expect during busy periods. The ACCC measures the performance of RSPs during peak periods and releases a quarterly report so that consumers can get a better idea of how each providers performs when measured independently. You shouldn't expect your internet connection to reach theoretical maximum speeds, but you should also know that when you and your family settle down to watch the latest Netflix releases, you can do so without the stream pausing throughout.
Data allowance
Data allowances haven't disappeared along with ADSL. They're less common, but some nbn plans and providers could still impose soft caps where your connection is slowed once you have exceeded a specific data allowance each month. Check each plan and provider carefully for such restrictions, even if they aren't referred to as data allowances specifically. All of Dodo's nbn™ plans offer unlimited data, with no hidden soft caps.
Included phone calls
Australia's copper line network is being retired as the nbn reaches more areas, and once you switch to the nbn, your landline calls will use VoIP technology. Your experience making and receiving phone calls won't change, and in most cases your current handset or cordless phone will already support VoIP calls. But even if your previous internet plan included unlimited standard local, national, and mobile calls, don't expect every plan to offer the same. Compare bundled minutes or Pay as You Go call rates for local, national, international, and mobile calls.
Entertainment options
Many nbn providers set their plans apart from that of competitors by including bundled entertainment options. These could be anything from free or a lower monthly fee, access to music streaming services, access to movies, TV, or sport streaming services at a reduced rate. While these are very attractive offers, they also only offer a real benefit if you already use, or are likely to use, any of the offered services. If the Summer Olympics are the only sporting event you ever watch, access to a sport streaming service is not important. But if you have a family with a wide variety of entertainment tastes, easy access to Fetch TV will certainly be more appealing. There is no need to limit yourself to nbn providers who also offer entertainment options with their plans, but they can be a nice inclusion.
Contract terms
There are pros and cons to both contract and month-to-month nbn plans, and only you know which offers the most benefit to you. That said, you should pay close attention to contract terms if you do choose to sign up for a fixed term, and always read through the critical information summary (CIS) for all plans offered by each nbn provider. Signing on for a fixed term might offer you a slightly reduced monthly fee, and the ability to avoid any initial setup fees, but these could easily be wiped out by early exit fees if you decide to terminate the contract early for whatever reason.