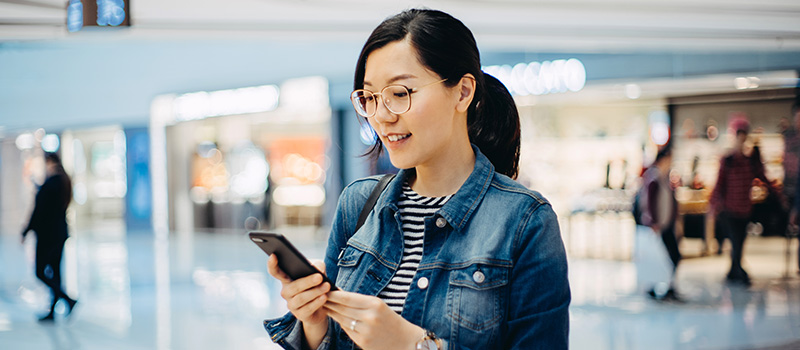 Where to find Dodo connect stores
From Adelaide, through to Melbourne, Sydney, and up along the Australian East Coast to Brisbane you will find 19 Dodo Connect kiosks. All our stores are conveniently located in popular shopping centres, making it easy to stop by and sign up for new services or get advice while doing your weekly shopping.
Note that due to the COVID-19 pandemic, some of our stores have to close whenever the state, territory, or city they are located in implements Stage 4 restrictions. Call ahead or check here before making a special trip to a Dodo Connect kiosk near you.
What services are available at Dodo stores?
Dodo Connect kiosks are equipped to help you sign up for any Dodo services, including our value for money mobile phone plans and mobile broadband. Anything you can do online via the Dodo website can also be done in any of our kiosks, with the added benefit of getting your new Dodo SIM immediately, rather than waiting for it to be delivered to your home. If you have queries about any Dodo services, the teams in our Dodo Connect kiosks will also be able to assist with getting you answers and minor support, or direct you to the correct channel for more complex queries and troubleshooting.
Who does Dodo use for mobile coverage?
Dodo's mobile plans are powered by the Optus 3G & 4G networks, so you can expect the same coverage all Optus customers enjoy. Check out the coverage map for more detailed information.
Does Dodo have mobile phones?
All Dodo mobile phone and mobile broadband plans are SIM only, meaning you need to supply your own mobile phone or device. If you sign up to any Dodo mobile service online, your new SIM will be posted to you free of charge. If you sign up at one of our stores, you will be supplied with the SIM immediately.
Can I change my Dodo mobile plan?
All Dodo mobile phone plans are month-to-month, so switching plans is simple and does not attract any early termination fees. You can call us or visit a Dodo kiosk near you to change your plan.
Does Dodo allow overseas mobile calls?
The ability to call 35 selected international countries is included in our $20 and $30 mobile phone plans, but not our entry-level $10 plan. Additional International Talk packs can be purchased when needed, and rates for calls to international numbers can be found here.
How to get a mobile SIM with Dodo?
You can sign up for Dodo's mobile plans online or by visiting your nearest Dodo Connect kiosk. If you sign up online, your new SIM will be posted to you free of charge, but by signing up at a Dodo Connect kiosk you will receive your new mobile SIM immediately. This still applies if you are switching to Dodo from another provider but want to keep the same number.
Below are the details for all Dodo Connect kiosks.
Victoria
New South Wales
Find us at
Call us on
Email us
West End Plaza
Dodo kiosk, Site No 2
487 Kiewa St
Albury, NSW 2640
0414072820

[email protected]

AMP Capital Casula Mall
Dodo kiosk, Site No CAS1009
(Opposite Spendless Shoes)
Casula Mall Shopping Centre
1 Ingham Dr
Casula, NSW 2170
13 36 36

[email protected]