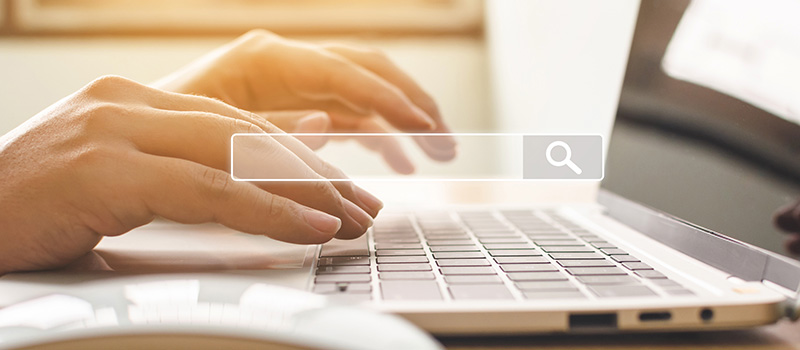 Wireless Broadband vs nbn™: Understanding the Difference
More than a decade after it was first launched, the nationwide roll-out of the nbn is nearly complete, and by now almost every Australian household will know the type of access they qualify for as part of the NBN Co's Multi Technology Mix (MTM). The use of mixed technologies has allowed the nbn to be rolled out much faster by utilising existing network technology to connect homes and business to the fibre network. But ensuring that remote and isolated regions could also access the nbn has meant using a combination of fixed line and wireless connections. It is only once the nbn has reached your region or neighbourhood that you will discover whether you can expect a fixed line connection or wireless connection to the nbn.
Wireless broadband is not a new technology, but many people have always associated it with mobile broadband. And while mobile broadband is wireless, it isn't the only type of wireless broadband. To truly understand this, and how the nbn also provides wireless broadband, we need to look at how fixed line and wireless connection differ.
nbn Fixed Line Connections
As the name suggests, fixed line connections involve a physical line or cable connecting your premises to a nearby fibre node. This could either be the existing copper line or pay TV cable, or an actual fibre optic line. However, it is important to remember that once the nbn rollout reaches your area you are not automatically connected to it. You need to contact your ISP to arrange a switch from ADSL to the nbn network, including your home phone if you have one. The existing home phone and internet connection technology in an area is shutdown 18 months following the arrival of the nbn. But with Dodo you never have to worry about this because as soon as nbn becomes available to you, we'll automatically switch you. An nbn fixed line connection could be one of the following: 
 
| Fibre to the Premises (FTTP) | Fibre to the Node (FTTN) | Fibre to the Curb (FTTC) | Fibre to the Building (FTTB) | Hybrid Fibre-Coaxial (HFC) |
| --- | --- | --- | --- | --- |
| A fibre optic line is run from the nearest fibre node, directly to your premises. An nbn access network device is installed inside your home. | The final part of the connection to the nbn access network is via the existing copper phone and internet network in your home to a nearby fibre node. No access network device is needed. | The fibre line ends near the premises in a small Distribution Point Unit (DPU), and then the existing copper network forms the final part of the connection. An nbn connection box is installed in your home. | When connecting apartment blocks and similar buildings to the nbn, the fibre node is set up in the building's communications room and then the existing network technology in the building is used to connect each apartment. | The existing 'pay TV' or cable network technology is used to make the final part of the connection between your home and the nearest fibre node. An nbn access network device is installed inside your home. |
A modem router inside your home connects either to the existing telephone or cable connection or an nbn access network device, and you can then create a Wi-Fi network for all your devices to connect to wirelessly. A Wi-Fi network can be created with both fixed line and wireless connections and should not be confused with wireless broadband.
The advantages of having a fixed line connection is that they are generally more stable and more resistant to interference, with less loss of quality than other types of connections. They also offer faster speeds, with all nbn fixed line connection types supporting the 100 Mbps maximum speed currently offered, with many able to support higher speeds when they become available.
nbn Wireless Connections
In remote regions, where premises could be many kilometres apart, access to the nbn is via one of two types of wireless connections:
| Fixed Wireless | Sky Muster Satellite Service |
| --- | --- |
| Usually used in regional and remote areas when the distance between premises can be many kilometres. Data is transmitted from a tower to an nbn antenna fitted to the outside of your home. An nbn connection box is also installed in your home. | A roof satellite dish installed on your premises receives and transmits data to the Sky Muster satellite, with an nbn supplied modem installed inside your home. Intended to bring nbn access to the remote islands and regions of Australia. |
Like mobile broadband, both the fixed wireless and satellite service of the nbn are considered wireless broadband, with data transmitted between your premises and a satellite or tower wirelessly. Additionally, the maximum theoretical download speed is at least equal to that of ADSL, but thanks to inclusion of satellite services, broadband access is now available in areas that did not even have access to ADSL. The key difference between mobile broadband and the wireless connections available on the nbn is that with mobile broadband you can – in theory – use your mobile modem anywhere that has 4G or 5G coverage and a power supply, while with the nbn a fixed antenna or satellite dish is needed for sending and receiving data, limiting your wireless connection to the range of your home Wi-Fi network. However, this can also be seen as an advantage for the nbn, since for the fixed wireless service it can translate into faster and more stable connections than with mobile broadband, and less degradation during peak periods as there is greater control over the number of connections supported by one tower.
Some people have been promoting wireless – both 4G and 5G cellular for mobile broadband, and the microwave signals of wireless broadband – as superior or even as a successor to the nbn, when they are actually complementary technology helping to bring broadband access to a far greater number of people than fixed line connection alone. Whether you end up with a fixed line or wireless nbn connection depends more on where you live, and if you aren't happy with your current ADSL connection and the nbn has not yet reached you, wireless broadband – or more accurately, mobile broadband – could be a useful alternative until the nbn rollout is completed.