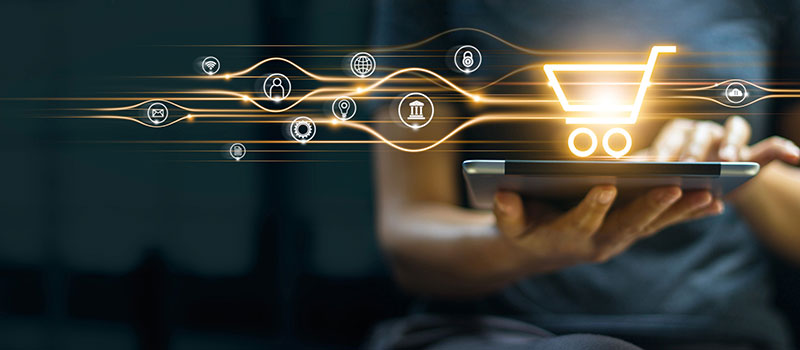 Choosing an nbn™ provider in Sydney
The nbn has now rolled out across Sydney. Residents in most parts of the city, from Richmond through to the CBD, and from Campbelltown up to Palm Beach, have access to fixed line nbn connections. You can confirm this, and the exact nbn connection technology used by checking your address on our nbn rollout map.
NBN Co manages the actual nbn infrastructure, but getting your home connected means having to sign up with a nbn provider in Sydney. For anyone still unsure of what to expect when switching from ADSL to nbn, this guide will answer common questions, making it easier for you to choose a nbn provider, and then select the right plan.
How much does nbn in Sydney cost per month?
nbn plans are structured by download speed, and sometimes by data allowance. All Dodo nbn plans have unlimited data included, so you never need to worry about exceeding your allowance and being billed extra. Phone calls are usually Pay As You Go, with bundles for unlimited local, national, and mobile calls available.
nbn25
nbn50
nbn1001

Download speed of up to 25 Mbps2

Upload speed of up to 5 Mbps

Download speed of up to 50 Mbps3

Upload speed of up to 20 Mbps

Download speed of up to 100 Mbps4

Upload speed of up to 40 Mbps
1 Available only in certain areas with FTTP, FTTC and HFC type connections.
2 25Mbps typical evening speed.
3 50Mbps typical evening speed.
4 92Mbps typical evening speed.
What nbn speed do I need?
Choosing the fastest available nbn speed is not always necessary. Your actual online activities and the size of your household have the biggest influence on which speed tier is best for you. Low or entry-level plans are suitable for households of up to three people, mid-level for home of up to six people, and top-level for houses with more than six people.
However, while all speed tiers/plans allow for basic internet activities, including streaming TV shows, movies, and music, and playing online games, mid and top-level plans are necessary for any streaming at high-quality: HD or 4K and up. Faster speeds also make it easier to download new games or updates, but don't guarantee better latency or pings.
But you can upgrade or downgrade to a different speed tier with little difficulty, even if you are on contract.
What type of nbn connection do I have?
The Multi Technology Mix (MTM) system used by NBN Co for the rollout of the nbn means that your home could connect to the nbn using one of these technologies:
Fibre to the Premises (FTTP)
Fibre to the Node (FTTN)
Fibre to the Curb (FTTC)
Fibre to the Building (FTTB)
Hybrid Fibre-Coaxial (HFC)
Fixed Wireless
Sky Muster™ Satellite Service
The first five technologies are used on fixed line installations, and all support theoretical maximum download speeds of up to 100Mbps. Fixed wireless and satellite connections are found in regional, rural, and remote areas, and currently only support lower speeds. When checking your address on our rollout map you will be shown what technology is available at your address.
Can I still make phone calls with nbn?
Phone calls using Voice over Internet Protocol (VoIP) are supported on all nbn and connection technology. Users with a satellite connection have the option to keep their copper line technology for phone calls only. You can check with your nbn provider if your current handset will still work with VoIP, and what the call rates are. You can avoid Pay As You Go rates by including a monthly call bundle with your nbn plan, which allows unlimited local, national, and mobile calls, or includes bundled minutes for international calls.
Can I watch TV with nbn?
Free-to-air (FtA) TV programming is still available as before, but a good nbn connection can make it easier for you to access most Pay TV providers using the nbn instead of a cable installation. But the nbn also makes it possible to sign up for a host of other streaming services, such as Netflix, Disney+, Apple TV+, and more.
Is nbn only available on contract?
Most nbn providers in Sydney offer both contract and month-to-month plans, and there is often very little difference in price between the two. The only thing to be aware of is that if you sign up for a month-to-month plan, you may need to pay an additional setup fee, which includes a new router or modem. If you already have a modem or router capable of connecting to the nbn, you might not have to pay this. Bundling Fetch TV or other Pay TV services might only be available on a 12-month term.
How to change nbn providers in Sydney
As with changing electricity or gas providers, always research other nbn providers before switching. Make sure you know what their plans cost, whether you have to commit to a fixed-term, and if there are any other fees involved.
Once you have selected a new provider, contact them to sign up, you can reach Dodo on 13 36 36. You will need to give them a date when you want the switch to take place, but because you are already connected to the nbn you won't need to worry about installation, or major disruption to your service. Once confirmed, you can then contact your current provider to cancel your plan with them, again giving them the date, you want the service to be terminated.
If you are moving to a new house and changing nbn providers, you should first check whether your new address already has a working nbn connection. If not, there might be a delay in getting connected as your new provider will first need to arrange for the final bit of installation to be completed by a nbn technician. The further in advance you arrange this, the less severe the disruption.
Typical evening speed (7pm-11pm). Speed may vary due to various factors and confirmed once connected. Fixed Wireless speeds are slower than fixed connections. See About nbn™ Speeds for more info.