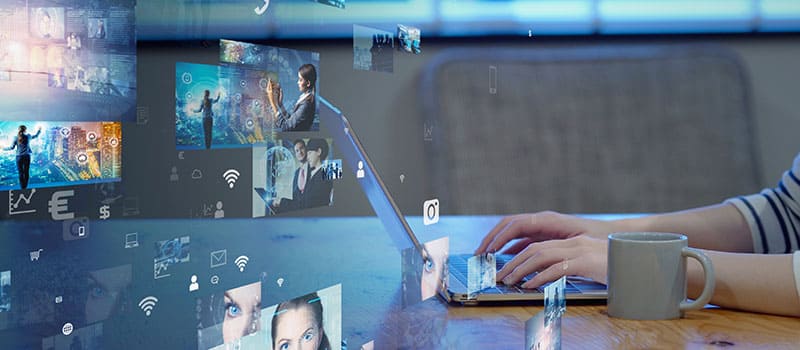 nbn providers with no contract plans
One important part of the nbn rollout that many people forget about is that the nbn replaces the old copper line network. This isn't immediate, but within 18 months of the nbn becoming available in your area, the old network your phone line and ADSL connection use is switched off. Before this happens, your current phone and internet service providers will contact you to discuss nbn options.
As with anything new, knowing what is available and what to expect ahead of time allows you to make the right choice. And this is especially true when faced with having to decide whether to sign on for a contracted fixed-term or on a month-to-month basis.
Can you get nbn without a contract?
Many nbn providers offer several nbn contract and contract-free month-to-month plans. Most of the time there can be very little difference in the monthly cost of these plans, with the benefit of signing up for a fixed-term being other savings not available on month-to-month plans.
When comparing nbn providers, always check if they offer no contract plans and whether any savings unlocked by signing up for a fixed term are worth it. Month-to-month plans come with a once-off setup fee, which might include a nbn compatible modem. Each time you switch providers, not plans, without a contract you will need to pay a setup fee again. Some nbn providers might waive part of the setup fee if you have your own nbn compatible modem, but you would need to ask first.
Without a contract there is also the risk that the monthly cost could change but signing on for a fixed term also doesn't guarantee a fixed price unless specified in the contract terms.
When is an nbn™ contract better?
If you're new to the nbn, you can look at a contract-free month-to-month plan as try before you buy. Providers structure different nbn plans according to connection speeds and data allowances. All nbn™ plans offered by Dodo include unlimited data but have different connection speeds. 
The nbn connection technology used at your address influences the speeds available to you, but there are several other factors that influence which speed is better for you. Top-level plans with faster speeds are usually better for larger households, but smaller households with only one or two internet users could still find an entry-level plan insufficient for their online activities. So, when you first switch to using the nbn, you might want to try different plans and even different providers, before finding the perfect combination for your household.
This is easier when you aren't locked into a fixed-term contract.
nbn™ connection types
NBN Co has used several technologies during the rollout of the nbn:
Fixed Line

Fibre to the Premises (FTTP)
Fibre to the Node (FTTN)
Hybrid Fibre Coaxial (HFC)
Fibre to the Building (FTTB)
Fibre to the Curb (FTTC)

Fixed Wireless
Satellite
The major cities of Australia have fixed line connections throughout the city centre and many of the suburbs surrounding it. Outlying suburbs, smaller towns, and some regional areas will mostly use fixed wireless, with satellite reserved for remote areas.
The first three of the fixed line connection types are the most common, used for more than 80 percent of fixed line connections. Although all fixed line connection types support most nbn plans offered by different providers, several other factors can influence the actual speed you experience.
Fixed wireless and satellite are more limited in which nbn plans are available for users with this technology installed. Check your address on our nbn™ rollout map to see if you have access to the nbn™, and to see which connection technology they have used.
The NBN Co Technology Choice Program allows customers to pay to have the nbn connection type used at their address changed. Applications for this are handled by the NBN Co, not nbn providers.
Can I still have a home phone without a contract?
All nbn use Voice over Internet Protocol (VoIP) technology for making and receiving phone calls. In most instances, you can use your current home phone handset for this. However, the cost of making calls is usually not included, regardless of whether you are on a month-to-month plan or a contract plan.
At Dodo, we don't enable voice calls by default, but can activate this for you at any stage. We charge calls at Pay as You Go rates, with monthly bundles available for free local, national, and mobile calls, and limited minutes for international calls.
Some nbn connection types do not include battery backup, so your internet and home phone will not work during power outages. This could also affect some home alarms and medical devices, and you should always discuss these with nbn providers before signing on for a fixed-term contract.
Do nbn providers charge more for no contract plans?
This varies, on most 12-month plans there may be early exit fees or modem return fees. As all Dodo nbn plans are month-to-month there are no set up fees, except for a once-off $60 modem fee.
There are no penalties for upgrading your plan at any stage, but downgrading your plan might result in penalties, although this only applies when on a fixed-term contract.