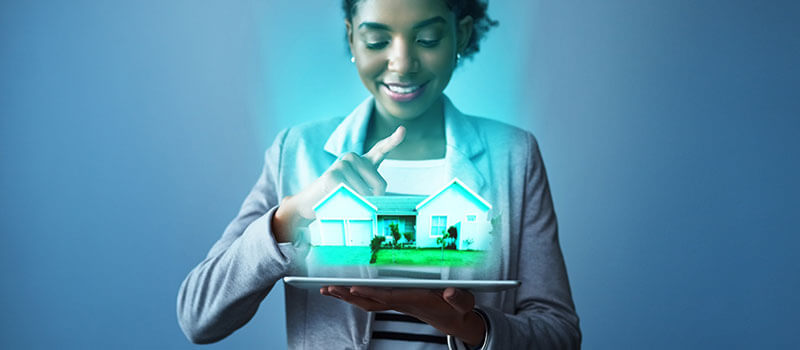 How to check current and planned nbn coverage
The initial build of the nbn was completed in 2020, with 11.7 million premises across Australia Ready to Connect, 8.3 million customers already connected, and 100,000 complex installations still needing to be completed. In addition to continuing to connect new premises, the focus for the NBN Co now shifts to continued investment in the network and new technology to ensure it is capable of meeting future needs and expectations. This includes giving more premises access to fibre to the premises (FTTP) connections, and ongoing improvements to regional Fixed Wireless services. If you aren't already connected to the nbn, getting connected starts with checking nbn coverage in your area, and understanding the technology.
Checking current and planned nbn coverage
Our easy-to-use nbn rollout map provides an up-to-date snapshot of the rollout status. The map shows current nbn service availability, areas where other fibre providers have provided infrastructure, and a limited number of areas not currently covered, but where the build has commenced. Additionally, you can toggle another overlay to show whether an area has Fixed Line or Fixed Wireless service. Typing your address into the address field allows you to check your exact location for nbn availability and the technology used.
What does service type mean?
A Multi Technology Mix (MTM) was used to speed up the rollout of the nbn, with most parts of larger cities covered by Fixed Line services and using one of five connection technologies. Regional and rural areas are covered by Fixed Wireless services, with very remote areas having access to satellite services. Typing your address into our nbn rollout map will show the technology used or planned for your location.
nbn™ Technology
Top Speed Supported
Fibre to the Premises (FTTP)

All speed tiers up to a theoretical maximum speed of 1Gbps.
 
Fibre to the Node (FTTN)
Theoretical maximum download speed of up to 100Mbps.
Fibre to the Curb (FTTC)
All speed tiers up to a theoretical maximum speed of 500Mbps.
Fibre to the Building (FTTB)
All speed tiers up to a theoretical maximum speed of 100Mbps.
Hybrid Fibre-Coaxial (HFC)
All speed tiers up to a theoretical maximum speed of 1Gbps.
Fixed Wireless
All speed tiers up to a theoretical maximum speed of 75Mbps.
Sky Muster Satellite Service
A Fair Use Policy (FUP) applies to the satellite service, which can affect supported theoretical maximum speeds of up to 25Mbps.
How does this affect me?
The service type and connection technology used affects the top nbn speed tier you have access to, with only FTTP and HFC currently supporting the high end of theoretical nbn download speeds. Fixed Wireless and satellite services have the most limited speeds currently, which is why regional areas are a bigger focus for the NBN Co now that the initial build has been completed. 
Can I change my nbn connection type?
The NBN Co does have an nbn™ Technology Choice Program running, whereby customers can apply to have their connection technology upgraded or changed, with all customers potentially able to switch to Fibre to the Premises (FTTP) technology. Applying for this is done directly with the NBN Co, not your nbn service provider, and there are costs involved.
Can I change my nbn plan?
One of the trickiest parts of signing up for the nbn is choosing the right plan. It isn't only about finding a plan that is affordable to you, but also one that meets your needs. In theory, faster speeds seem better, but they aren't essential for all households. The size of your household, that is, the number of people who would connect to the internet at the same time, and the type of internet activity you might engage in influence the speed tier you should select. Fortunately, you are able to change your nbn plan, including your nbn provider, at any time. So, if you start with an entry- to mid-level plan and find it inadequate, you can switch to a higher plan. Similarly, if you are not happy with your nbn provider, you can switch to another at any time. The process is relatively simple, though not always immediate, and there should be minimal interruption to your service when doing so. The only potential cost involved would be if you have signed up for a fixed term contract and need to pay early exit fees.
Can I still have a home phone with the nbn?
Even though the old copper line network is being phased out across most of Australia, it doesn't mean that having a home phone is no longer possible. The technology used for making and receiving calls changes with the nbn, with Voice over Internet Protocol (VoIP) technology used to direct calls over your internet connection. Most new handsets already support this technology, and instead of your phone plugging into a wall socket it will now plug directly into your nbn modem. nbn providers support this technology, but it would need to be activated when signing up as it isn't enabled by default. Check with your nbn provider for call rates and call packs. Customers connecting via Fixed Wireless technology might be able to keep their copper line connection for their landline. If you have any medical devices and alarms that use a phone line you will need to check with the manufacturer or provider of these for compatibility with the nbn.
Will my internet still work when the power is out?
Some nbn connection technology requires an nbn connection box to be installed at your premises, in addition to an nbn compatible modem. This box is normally supplied with a battery back-up, which can keep the connection box powered for up to five hours during a power outage. However, your modem would still need a power source to keep you connected to the internet during a power outage. Your nbn provider can you whether your internet would still work during a power outage, and if you would need any additional equipment for this.