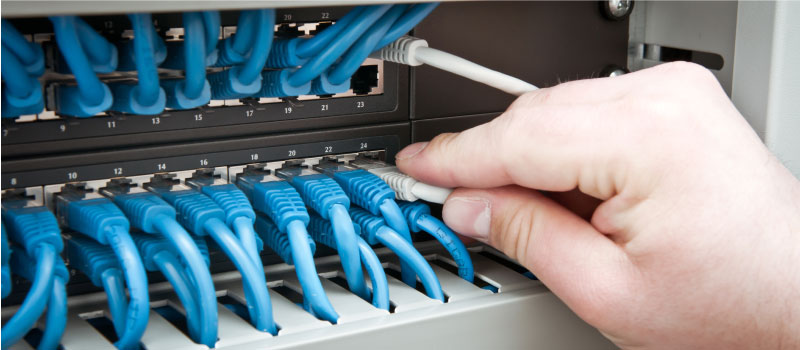 Do I need a technician to install my nbn?
Now that the initial build is complete for nbn, there is less need for site visits by a technician, though it is still necessary for homes needing to be connected to the nbn for the first time. If you are switching providers or speed tiers, no technician is needed. The same applies if you have moved to a new home that was connected to the nbn and you need to activate it again by signing up with a provider.
When is a technician needed nbn Installation?
If your home was never connected to the nbn and there is no nbn hardware inside or outside your home, a technician will need to come out to complete the installation. The technician almost always needs access to your property, but only needs to work inside your home for some connection types. Check our nbn rollout map to see what connection technology your address uses. This will also allow you to decide whether someone needs to be at home on the day of the technician's visit.
Connection Technology
Technician Needed
Hardware Used
Fibre to the Premises (FTTP)
Yes
Utility Box
nbn Connection Box
Power Supply Unit
Modem
Fibre to the Node (FTTN)
Yes1
Modem
Fibre to the Building (FTTB)
No2
Modem
Fibre to the Curb (FTTC)
Yes
nbn Connection Box
Power Supply Unit
Modem
Hybrid Fibre-Coaxial (HFC)
Yes
Utility Box
nbn Connection Box
Power Supply Unit
Modem
Fixed Wireless
Yes
Outdoor Antenna
nbn Connection Box
Modem
Sky Muster Satellite
Yes
Satellite Dish
nbn Connection Box
Modem
1 In most instances the technician will not need to come into your home to complete the installation.
2 Technician only needs access to the building's telecommunications cabinet. If your unit has never had a nbn connection, the technician might need access to your unit too.
How will I know if a technician is needed for my Installation?
When contacting a nbn service provider to sign up for a nbn plan they will be able to check if your address is nbn-ready and if a technician needs to come out. Your new service provider will make the necessary arrangements, and you will be contacted later to confirm the date and time of their visit.
Preparing for the nbn technician
Once you have been notified of when a technician will come out to complete your nbn installation, there are a few steps you can take to prepare:
Arrange for someone to be at home on the day of the installation. This is especially important for installations where the technician needs to come into your home to complete the installation. The person must be older than 18 years and should know where you want the hardware set up.
If you are renting, get your landlord's permission for the installation. Some installations require drilling for mounting certain hardware.
Decide where the hardware should be set up. Not only the modem, but also the nbn connection box and power supply unit where applicable. The ideal location is near a power point, in a cool, dry, and well-ventilated area. The hardware should be somewhat visible and easy to access, so that you can easily see the lights on the nbn connection box and modem, and unplug the hardware when troubleshooting your connection.
Can I reschedule the installation?
It is possible to reschedule your installation appointment, as long as it is done more than 24 hours before the originally scheduled date. You can do this online via the Check Order Status option on your Dodo account, but this option is only available if it is still possible to reschedule. Rescheduling an appointment will result in a longer wait time for your installation.
Is self-installation an option?
Some aspects of the nbn installation can only be carried out by a qualified technician. However, you can set up and connect the nbn connection box and modem yourself. Your service provider might send this equipment to you before the technician's visit or if your home is already connected to the nbn, but you don't have the necessary hardware. Our nbn setup and support page includes guides for connecting all the necessary equipment regardless of the nbn connection technology used. We will notify you once your nbn service has been activated, or you can check your order status for updates.
How long does installation take?
Depending on where you live, the wait time for a technician to come out can be up to two to three weeks but you will always be notified ahead of time of the exact date and time of their visit. The actual installation should not take more than two to four hours.
Can I move my nbn installation?
We don't recommend moving any of the nbn equipment, but understand this might be necessary in some circumstances. Contact us before moving any equipment and we will be able to advise you if you can do this yourself or will need a technician's assistance. A technician will always be needed for moving the antenna, satellite dish, utility box, or the wall socket your modem or nbn connection box plugs into. We can arrange for a technician to come out to move your installation, but you will be responsible for any costs involved.
Do I pay for the installation?
Most nbn installations are completed at no cost to you, including the supplied equipment. However, you are responsible for the equipment once installed, and if any of the supplied equipment is damaged later, you could be charged for repairs or replacement. Installations at new developments and greenfield sites could incur a once-off installation fee of $300, but your service provider will confirm this with you before arranging for the installation.
If you are upgrading your connection to FTTP there is no charge for installation however there may be a fees associated with changes to your service after the upgrade occurs.