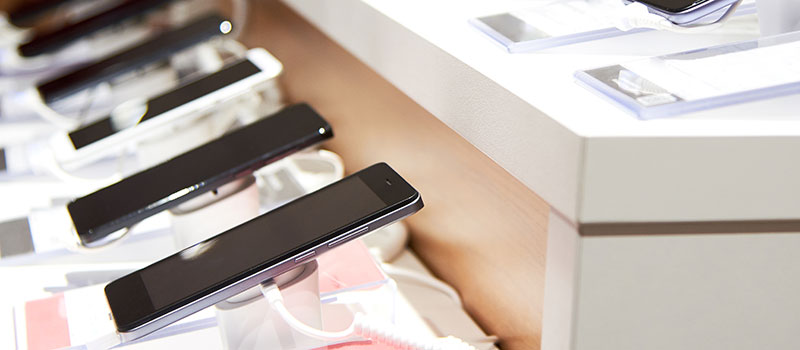 SIM only post-paid vs prepaid – the pros and cons
Looking to have more control over your plan? There are a few options available for mobile plans, and it can sometimes be overwhelming trying to choose the best option for you. Dodo wants to provide our customers with great deals and great plans, which is why we are here to help you compare SIM-only post-paid and prepaid plans.
How are SIM only post-paid and prepaid similar and different?
Both plans are SIM only, meaning that you will not pay off a device over a period of time. Some SIM only postpaid plans are also month-to-month, and like prepaid, provide you the flexibility to make changes to your plan or switch providers whenever you choose. 
The difference between the two is that where traditional postpaid plans have you paying the plan fee at the end of the month, a prepaid option basically lets you pay everything upfront. This means that once you have exhausted the allocation you have already paid for; you will no longer be able to use certain features such as data until you top up.  
Postpaid plans
Pros: SIM only postpaid plans on a month-to-month contract lets you have the same benefits as a contract plan but provides the flexibility of adjusting it as you need every month. If you do need that extra little bit of data toward the end of the month, on a postpaid plan you can continue to use your service without needing to top up to access features such as data.  
Cons: Postpaid means a commitment to paying the agreed fee, but you can't manage monthly payments as easily and run the risk of getting charges for excess monthly usage if you go over your plan allowance
Prepaid plans
Prepaid does not have a plan or fixed subscription, you purchase credit when you need it. You don't have the same rates as a SIM-only option. 
Pros: Prepaid is a more flexible option, allowing you the ability to change or adjust your contract if you are not happy. Prepaid also has a fixed usage, so you can't overspend the way a postpaid plan allows you.
Cons: Because it's prepaid you won't have the freedom to use the service as you wish. If you do need more data for the month as an example, you will need to recharge your phone with an add-on pack.
Choosing your phone contract
Everyone uses their phone differently, and what works for someone might not work for others. It's important to make sure list out what you need and what you don't need. How much data do you usually use each month? Are you planning on making international calls? How do you prefer to pay your bills? This should all help you make a smart choice. 
Types of payments
Contract/postpaid
A plan provides you with a bill at the end of the month with your usage details and the agreed upon monthly fee. This type of plan can either be a 12-24 month or month-to-month contract and the bill are agreed upon at the start of the plan. Many people like the guaranteed add-ons that come with the plan, and a lot of customers will add this to a pay-off plan for a new phone. 
Prepaid/flexible payment
Prepaid means you pay in advance, not after, providing certainty on how much you will spend during the month. If find yourself using more or less than usual, the next month you can adjust your subscription to suit. 
Alternate plans
If you have children or teenagers, have a large family or group looking for the same inclusions, you might benefit from other plans that offer specific savings. 
Family plans
Family plans offer bundled discounts when you have multiple phones on the same contract. Usually the data amount is consistent across the board or may be a total accumulation of every phone's data usage. If you have children, it helps you also keep track of how much your kids are using. 
Child friendly plans
Child frienly plans allow you to limit the available usage and access for your kids' phone, making it a safer experience. 
Student plans 
If you are a student, you may be eligible for discounted prices on plans. 
Get started with Dodo today
Call 13 dodo
Why Dodo? 
We tailor our services, internet, mobile plans, gas and electricity, to suit our customers, and it's this priority that lets us offer affordable and flexible plans to you. 
No lock-in contracts: Contracts will have you committing to a longer period, usually 12 months. We don't lock our customers in, letting you opt-out at any time.
Flexible payment options: Pay the way you want, with plans to suit everyone's needs.
My Dodo access: Our online portal helps you look at all of the elements of your phone plan, including usage, bills and plan details. 
What to know more?
We're here to help, but if you're stuck, we've got answers for some of your pressing questions. 
Can I switch my phone providers?
Of course! You will need to transfer your SIM details over from one provider to another, but if you find a plan that works for you better, you can absolutely opt-out. 
Does Dodo do bundle plans?
Yes! We offer internet, gas and electricity services and we want our customers to stay with us for the long haul. If you package these services with Dodo, you get great discounts and savings. 
Am I on the best plan?
If you have been on the same plan for a while, or with the same provider, you might want to consider looking at your options. If you don't make changes you usually stay on a plan that might be outdated, or not suit your current needs. If you want to know more or want to do you research, the Dodo team are always happy to offer you guidance. 
Get started with Dodo today
We offer a variety of mobile plan options, making us one of Australia's most flexible providers. Our SIM only plans give you the variety and visibility to ensure you can save money and still make the most of your phone. If you want to join Dodo today, give us a call on 13 dodo (13 36 36). We look forward to hearing from you!