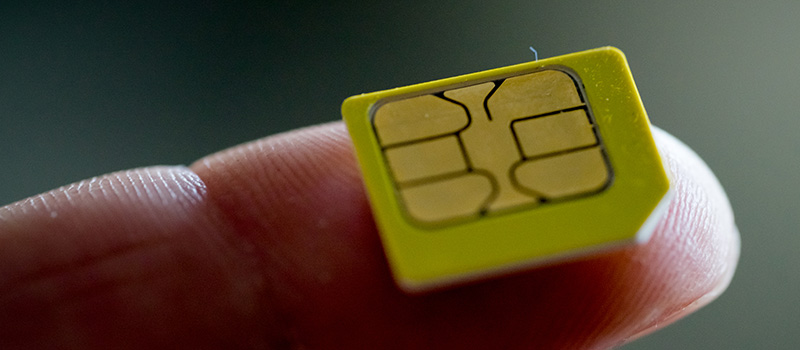 SIM only deals – what you need to know
Contract plans aren't always the best option for everyone, which is why Dodo offers alternatives! Our SIM only month-to-month plans are designed to give you more control and more flexibility with your phone bills, helping you save money and manage your finances. 
So, what do you need to know about SIM only plans?
What is a SIM only plan? 
A SIM only plan is essentially a BYO phone plan that offers you a monthly subscription to a variety of features for your phone. This includes texts, calls and data, with the option for extras. Each month you pay for a phone plan that suits your needs and at the end of the month you can choose to pay for a different plan or stick with your current plan. It makes finding the perfect fit much easier and saves you from committing to a 12, 24 or 48-month contract and device that you need to pay off. 
What to look for with SIM only plans
SIM only deals are just like your contract, in that you want to look at the fine print to see what exactly you are getting. The difference being if you don't like it, you can switch over next month, because you're not locked into paying off a device and mobile plan. Here's what to research before committing to a plan. 
Check on data usage
How much data do you use on average? And how much data is your potential plan offering? Usually if you go over your data, you'll be charged an additional fee for however many GB you use, so it's good to check your settings on your smartphone to see how much data you use. On average, a smartphone user will use around 9GB of data a month.
Read on inclusions
Not everything is included in a SIM-only plan so it's important to look at the details on what exactly you get with the plan. This helps you determine whether you will need to pay any extra for add-ons. 
Add-ons and extras 
Elements that are not included are usually entertainment add-ons. If you regularly use a service or want to use your phone more than just with calls, texts and general browsing, you might want to take a look at what extras you can include. 
Ready to start a new plan?
Choosing your SIM only deal
When choosing your SIM only deal you should look at the available options and consider which suits your current needs. Some customers find a large amount of data is ideal, while you might find lower data is all that's needed for you to get the most use out of your phone. If you're stuck with the options, you can always reach out to the team for advice. SIM only plans will come with a new SIM that you will need to activate and if you're porting your number to your new provider be sure to let them know. Once it's set up, you can insert it into your phone and start using!
SIM only vs. plans including a device
The benefit of plans that include a device is that you may arrange a direct debit and manage your bills at the end of the month. The thing is, when paired with a phone you have to pay off, it can be up to 24 or 36 months, and if you try to break it, you'll need to pay everything remaining on the device and possibly an exit fee. This can be a big commitment, and if you don't want to get a new phone you might be deterred from this option. 
SIM only gives you the flexibility to use your existing phone, and plan all of your bills at the start of the month. If you need to save, you can choose a cheaper plan for the month and pay in advance. Also, unless you want extra data at an additional cost, you've got assurance that you won't get any surprise bills. 
Dodo plans
Dodo wants you to make the most of your phone, offering a variety of SIM only plans that can be tailored to your personal needs. You can easily order online and a SIM will be delivered to your door!
Visit our website https://www.dodo.com/mobile
Dodo's promise
Our team is committed to helping customers get the best plans for their needs, and it's reflected in our offerings. 
No lock in-contracts1: We don't ask you to commit to 12-months, providing flexibility as your needs change.
Network guarantee: We are powered by the Optus 4G network, covering 98.5% of the population.
Manage your plan with My Dodo: My Dodo is an online portal that lets you view usage, bills and manage your services all in the one place.
Looking to make the most out of your phone plan? We can offer a great deal on a great plan. Got questions? Here's a few frequently asked, but if you need more information don't hesitate to call the team on 13 dodo (13 36 36). 
Can I switch phone providers?
Yes! It's easy to switch providers, just order a new plan and transfer your information over so we can get you started. 
Can I bundle my services?
Dodo offers electricity, gas and internet, which means you can get all your bills from the same provider! We always encourage our customers to combine their services so we can offer them a great discounted rate.
Am I on the right plan?
If you've been on the same plan for a while now, you might be on an outdated contract that has you spending more than you have to spend, so it's always good to shop around. If you're stuck, the Dodo team are always happy to help. 
Get started with Dodo
You can order you SIM only plan online today.
Energy Information
Phone Plans
Internet
1 $10, $20, $25, $35 min cost