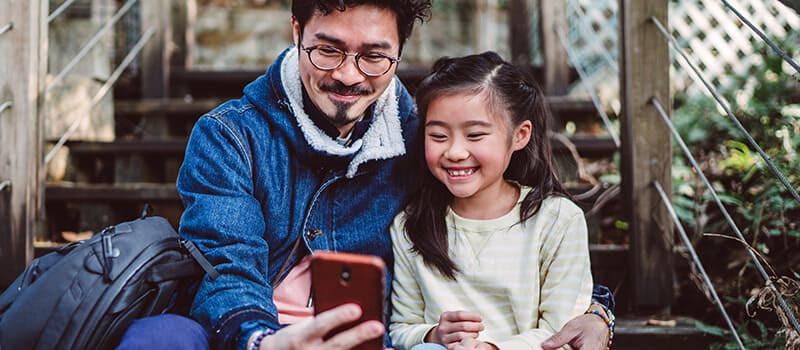 Looking for plans with international calls?
It's not always easy getting in touch with loved ones overseas. And when loved ones are living overseas for long periods of time, it's only natural for you to want to keep in regular contact. 
International calling has always had a reputation for being a pricey add-on to phone bills, but with the right plan you can call your loved ones as much as you like, without breaking the bank. 
If you're on the hunt for a plan that includes international calling features, here's what you should look out for. 
Plans with international calls
There are a number of plans that come with a discounted add-on for international calls. With the significant minutes of global calls, it makes sense to have a deal that helps customers save. If you know that you have to call people overseas on the regular, prepare yourself with the add-on, or a plan that includes international talk and text. 
Inclusions to consider
When researching the best deals and plans that include international calls, here are a few of the factors you will want to consider. 
Country availability
Not every country is included as an international talk add-on or has the same rates, which is why you'll want to look at what countries are included in the add on pack and international rates to make sure you don't spend a fortune. If you choose a plan that includes a fixed international rate you will save money, but make sure these plans include the country you plan on calling.
Global roaming
If you plan on travelling on top of international calls, it makes sense to ensure your plan has global roaming. This helps travellers to call home and use their data overseas without it costing a fortune. 
Inclusion of video calls
If you want to see a familiar face, you'll want calls to include video calls. Make sure to check whether your plan includes data for video calls that don't go overboard. You might even find other apps with video call features might work better for you, but if you're videoing on the phone, you'll want high speed, high quality mobile data throughout the month. This is where you'll want to consider the data options, including unlimited packs, which may slow down your data after a certain cap. 
Start your new plan today
Dodo makes it easy for you to tailor a plan to suit your needs. As a leading provider of home internet, mobile data, electricity and gas, you can save with Dodo.
Why Dodo?
Choose from plans designed to get our customers a great deal. We're one of Australia's leading providers and ensure the best service. 
No lock-in contracts1: We don't ask you to commit to 12-months, providing flexibility as your needs change.
Network guarantee: We are powered by the Optus 4G network, covering 98.5% of the population.
Manage your plan with My Dodo: My Dodo is an online portal that lets you view usage, bills and manage your services all in the one place.
Tailor your plan with Dodo today
We can help you get a great deal on your international calls and phone plan. Don't hesitate to call the team to discuss your options!
Making the most of Dodo 
Switching providers
Switching providers is too easy. Once you've picked a plan that works for you, you can order your next SIM. Once the SIM is delivered, you will need to authorise it and transfer over all information – so you can keep the same phone number. The previous plan will be cancelled, and you can start enjoying the savings and features of a great, tailored plan!
Bundling with Dodo
Dodo is one of Australia's leading providers for electricity, gas and home internet, making us a one-stop-shop for your basic everyday needs. Bills can be a headache, but you can get all of yours from the same provider and ease the stress. What's more, Dodo offers bundle discounts and extras so you can save even more!
Choosing the best plan
If you've settled with a plan you might have had for a few years, you might not be on the best plan for you. Outdated plans can sometimes result in you spending money on features you don't use, or even simply spending far more than you need to. This is why it's always good to research your options, or even speak to your current provider about whether there are better deals for you. Odds are there's something out there that'll suit you better.
SIM only plans
A lot of plans are attached to a pay-off plan for a new phone. These can make it easier to pay your bills and any debt, but usually come with a long contract and for it to be a reasonable plan you might be paying it off for 48 months. While some may prefer this, others may want the convenience of month-to-month contracts. If you've paid your phone up front, or have an existing mobile that you prefer, it's good to consider a SIM only plan that lets you pay in advance, select your preferred features and update/change your plan if you aren't happy. Dodo is happy to discuss your options when it comes to SIM only plans.
Get a great deal on your phone today
Call 13 dodo
Energy Information
Phone Plans
Internet
1 $10, $20, $25, $35 min cost