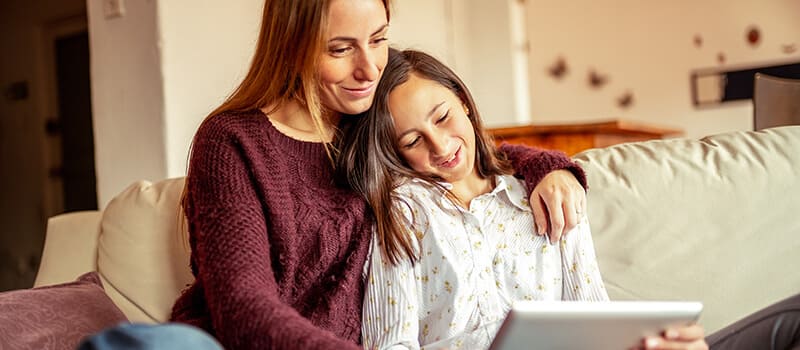 How to compare phone plans for students
We love a good student discount, which is why we love to offer our student customers great deals on our phone plans. A lot of customers may like the idea of a student plan, but are you sure you know the difference between student and regular plans? 
Student plans 
Student plans are designed specifically for students and are only for students. This means you get certain discounts that regular plans won't have and can find a deal that works best for you. International students may want to find a cheap plan with international calls, or if you move around a lot and need to use the internet, a bigger data package over call inclusions may be preferred. 
Cheap plans 
If you aren't a student you can still find cheaper deals, and you may be able to find plans that have similar features as student plans. Ideally you should find a good deal on a pre-purchased smartphone and then arrange a SIM-only post-paid or prepaid plan that you can set up separately. It's good to do your research, use some comparison sites and find the latest cheap plans available. 
Is a student discounted plan better than a cheap plan?
Student plans usually appeal to people studying because the extras and options are tailored to the needs of students, such as unlimited texts, large amounts of data, etc. But you may find that you don't necessarily need everything that a student plan covers or may find your needs are a little different. You might also find you aren't eligible for a student plan and need to research cheaper plans that apply to you. 
Your plan options
Contract vs SIM only
A contract bill will be the same each month, unless you overspend, and you are charged the following month. Contracts are popular with new phone deals, as customers can pay off their smartphone while paying for their data. 
SIM only on the other hand means that you don't need to pay off a device, and just need access to the SIM itself. Most SIM only plans come on a no lock-in contract basis, so if you don't like your subscription, you can opt-out!
Unlimited vs Capped
Unlimited always sounds great, as you know you have the freedom to use as much data as you like. But are you paying for a service you actually use? Many people don't use more than around 5GB of data a month, which means if they're on unlimited, they're probably paying for more than what they need. Plus, a lot of the time these unlimited plans lead to slower speeds after a certain data cap has been exceeded. With a capped plan, your internet speed won't slow down by the end of the month, and you can track your usage to determine the best deal for you. 
How do I choose the best phone plan for me?
A good way to gauge the best plan for you is to take a look at your data usage. Your data usage is available in your settings on most smartphones and shows you your overall monthly usage. You should also look at your app usage and see which areas of your phone you use the most. Once you know how much data you need, you can choose a plan based on that. 
It's also good to look at text messages, number of calls, international calls and your preferred payment options. Many students prefer a SIM only plan as it offers you the flexibility to change and adjust if the plan doesn't suit. 
Visit Dodo today at dodo.com/mobile
Why choose Dodo?
Choose a plan that works with you and manage your account online. 
No lock in contracts1: We don't ask you to commit to 12-months, providing flexibility as your needs change.
Network guarantee: We are powered by the Optus 4G network, covering 98.5% of the population.
Manage your plan with My Dodo: My Dodo is an online portal that lets you view usage, bills and manage your services all in the one place.
What does Dodo offer?
Dodo provides internet, mobile phone plans, electricity and gas, so you can pay all your bills with the same provider. This makes it so much easier to manage your spending, as you're only looking at the one provider, which is exactly what we want for you!
Can I bundle my plans with Dodo? 
We always encourage our customers to take advantage of our discounts and extras that come with bundling Dodo plans. If we are your energy and internet provider, you can save a few dollars here and there. Check with 13 dodo (13 36 36) to see what you're eligible for. 
Am I on the best plan?
If you haven't really thought about your plan for some time, or find yourself comfortable with what you're paying, you might want to look at what's changed in the market since you started your plan. Outdated plans make up a large portion of customers spending more than they need to, and a quick chat with an expert could have you discovering a better plan!
Ready to join Dodo?
If you are looking for provider who puts the customer first, choose Dodo. With My Dodo, we make it even easier for you to manage your spending and your bills, and our team are always available to discuss your options and answer any questions you have. Give us a call on 13 dodo today. 
Energy Information
Phone Plans
Internet
1 $10, $20, $25, $35 min cost