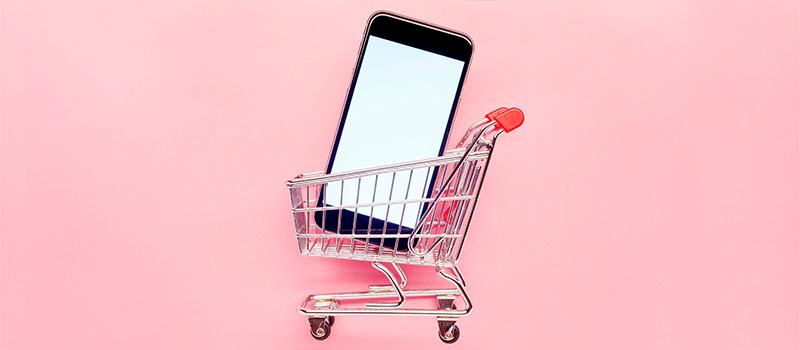 Why it's better to buy your phone and plan separately
Major mobile phone manufacturers have cleverly adopted release schedules that see them releasing new models and phones at least once a year. And each new release includes new and upgraded features, from better cameras, to faster processors and exclusive accessories. But many new releases also see the cost of flagship phones increasing, making it more tempting for customers to take out a contract so that the cost of the phone is spread out over multiple months. But there are a number of reasons why it is better to buy your phone and plan separately, especially if you want greater control over your monthly budget.
It can be cheaper in the long run
There's no denying that buying a mobile phone outright can see you paying a larger upfront cost, especially if you're set on getting the latest flagship phone. But getting the phone as part of a contract deal won't see you paying less for the phone either. Clever marketing tricks can make it seem like the phone is cheaper on a contract, but ultimately the cost works out the same. The only benefit is that the cost of the phone is spread out over 12, 24, or 36 months.
However, the plans that you choose from to get the phone might not be the best one for you. If you already have a home internet connection, you might not need a large monthly data allowance for your phone. But many contract plans include this, with the cost already factored into the monthly plan fee. So, you will find yourself paying for data you don't use. The same applies to bundled inclusions, such as access to streaming services. If the services aren't any you normally use, or you don't often use any streaming services on your phone, you're paying extra for useless benefit with no way to exclude it.
Something else many people don't consider when looking at contract deals that include a mobile phone are changes to their circumstances. Your budget is only guaranteed to cover the monthly cost at the time you sign the contract. Many things can happen over the duration of the contract term that suddenly make the contract less affordable. An unexpected job change, an unplanned pregnancy, or having to replace your car sooner than you thought could all have a dramatic impact on your finances. And while you will be allowed to exit the contract sooner if you have to, there will still be exit fees, including the remaining balance for the cost of the phone, you have to pay. And those have to be paid immediately.
You can replace the phone whenever you want to
Considering the larger upfront cost of buying a phone outright, you might have to settle for a more affordable phone at first, rather than the phone you want. But that also means the phone is yours, and you can replace it whenever you want to, or can afford to. So, you might start off with a budget phone because your savings aren't quite enough to cover the cost of the phone you actually want. But once you've saved enough, you can sell or trade the older phone in to offset the cost of the new phone. You are free to upgrade or switch to a different make or model whenever you want to, rather than only once your contract term is up.
With a contract, the phone is only yours once the term ends. Besides limiting you from replacing the phone for the duration of the contract, if the phone is lost, stolen, or damaged beyond repair before the contract ends, you might still need to pay the full monthly contract fee and pay for a replacement phone. Including insurance with your plan might protect you against this, but it also means paying more each month. If you buy a phone outright, you might be able to include it with your home contents insurance for coverage against some events.
You aren't locked into a single plan or provider
Mobile plans are constantly changing to meet the needs of customers. But what you want from your mobile plan is likely to also change over time. Right now, included minutes for international calls might matter to you more than the monthly data allowance, but that could change six months from now. Buying your phone outright and signing on for a month-to-month phone plan gives you the freedom to not only change your plan as your needs shift, but also to change provider if your current provider's plans are no longer suitable. Trying this with a contract deal could see you having to pay early exit fees, including the balance owed on the phone, before you can change. 
What to look for when buying a phone outright
Everyone has different needs with mobile phones, so always start by deciding which features are essential for you. A high-end smartphone with the very latest in camera technology is going to be considerably more expensive than one with only a basic camera. And if you only rarely take photos using your phone, it is an unnecessary feature and expense. Similarly, the use of biometrics to unlock a phone is a nifty feature, but not an essential one, and foregoing it can see you saving money. Perhaps the most important thing to look for when buying a phone outright is that it isn't network locked, which would prevent you from being able to switch to a different plan with a different provider.
What to look for when choosing a new plan
As with phones, everyone has different needs with phone plans. Most plans include unlimited local and national calls and texting, with only international calls and data allowances differing from one plan to the next. If you have your own phone you will have greater choice when it comes to plans, but you should also try to limit yourself to month-to-month plans, so that you can truly benefit from the freedom offered by buying your phone separately from a mobile phone plan.
All our plans are SIM only month-to-month plans, so you are free to use whatever phone you want and select a plan that provides you with the features you actually need. With extra features available as convenient add-ons only if you need them.