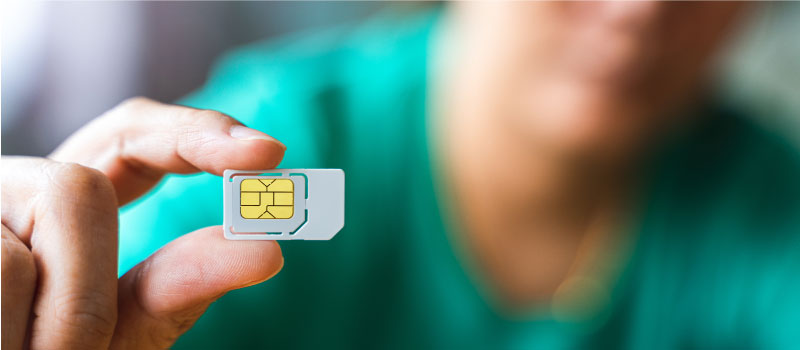 Smart alternatives to family mobile plans
With your whole family connected, you can make sure your kids are safe, and you can coordinate dinner with your partner without worrying about how you're going to contact each other. There are several ways to keep your family connected, and a family mobile plan is just one of them. Family mobile plans do, however, have a variety of drawbacks, so you may want to check out other options. Dodo has a few SIM-only plans which you can which you can add on additional inclusions. Without the added cost of a mobile phone on your plan, you can choose whether you want to pass on your old phone or splurge on a new device for your kids. 
How family plans work
Your typical family plan will offer discounted rates; depending on the size of your family, your rates may become more competitive with each additional member added to your plan. Other plans may not be as competitive but will likely offer different perks. For example, you may have a big data bundle that you will have to share with your family, but you might be able to allocate specified amounts of data to each family member. This would ensure that the more data-thirsty members of your family will be kept in check. Other plans may allow you to carry over unused data. The cons of family plans are that often any additional bundles will cost more than they would without a family plan, and the same goes for out-of-plan purchases such as data. 
What to consider before choosing a plan
Before you get locked into a potentially lengthy or onerous contract, ask yourself a few things.
What are the essential services? Typically, there is a greater emphasis placed on calls; your kids probably need to make calls and send messages more than they need to scroll through social media.
Would you prefer a prepaid or a post-paid contract? A prepaid contract will cap your spending so that you don't land up with big bills at the end of the month.
How much data will each person need every month? Probably not too much if you have Wi-Fi at home and at work.
Do you or any of your family members need to make international phone calls? International airtime comes in handy for those with family overseas.
Mobile plans with a little of data
For those who need only a little data, the $10/mth SIM-only package is excellent.
This package allows you to make unlimited calls to local and national landlines and Australian mobile numbers. Also included are unlimited text messages & MMS to both local and international numbers. This plan doesn't include an international call bundle that would offer talk minutes to selected countries. Additional data will be charged at a rate of $5 per GB. The little data plan is great for kids who use the Wi-Fi at home, and only need a little when they leave the house.
Mobile plans with some data
The $20 a month plan is perfect for those who don't spend too much time on their phones and use a limited amount of data. On this plan, you'll get 20GB of data a month along with unlimited calls to local and national landlines and mobile numbers and text messages & MMS to local and international numbers. What you do get on top of your data and calls is an additional 100 minutes to call 35 selected countries. Additional data will be charged at a rate of $5 per GB. This plan is well suited to teens, stay at home parents, or retired grandparents who need some data but primarily access the internet using Wi-Fi.
Mobile plans with lots of data
For $30 a month, you'll get unlimited calls to local and national landlines and mobile numbers; you will be able to text & MMS freely to both local and international numbers, and you will have 40GB of data to share pictures of your lunch on Insta. If you make a lot of international calls, your 200 minutes of international airtime to 35 selected countries will come in very handy. If you run out of data, you'll be paying $5 for every gig over and above your bundle. This is the ideal bundle for busy parents and businesspeople alike; you'll be able to send emails and check your DMs on the go without worrying about where you can get Wi-Fi.
Your sim plan details
Dodo's SIM-only plans are a brilliant way to get great service and comprehensive coverage because they are powered by the Optus 3G & 4G Plus Network. Your unlimited calls will extend to Australian landlines, mobile phone numbers, and special 1800, 1300, and 13 numbers in the plans mentioned above. You won't be paying extra for voicemail calls and text messages, either. At the end of each month, your international call minutes and data will expire. If your plan doesn't entirely cover all your needs, you can always choose from our variety of add-ons. 
Controlling mobile costs with add-ons
If you're busier than most, there may be a few extra things you need over and above your chosen plan. Dodo offers data packs for $5 a month which will give you an additional 1GB, you can get an international talk pack with 100 minutes for just $5.
With great coverage and cost-effective solutions, who needs the drawbacks of a complicated family mobile plan? Choose the right package for each member of your family, and you won't have to worry about sharing your data! Dodo's SIM-only plans are a smart alternative to ordinary family mobile plans. Contact us on 13 dodo to start a new plan and order a SIM today.