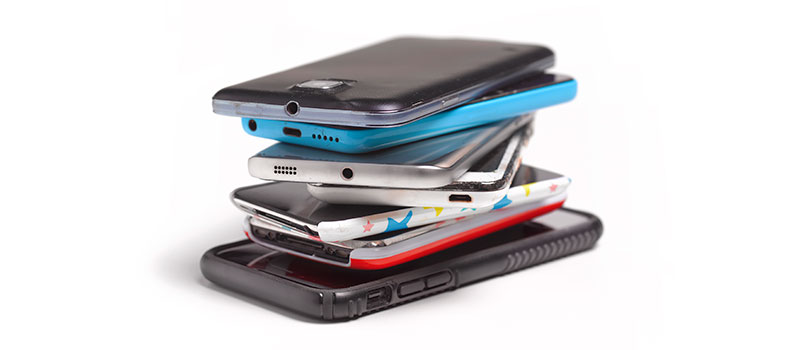 Cheapest SIM only plan
There are many reasons people choose a SIM-only plan, but perhaps the biggest is the flexibility it offers, from better management of your phone-related costs, through to not being locked in a fixed-term contract. And if it is more control over your expenses you are after, you would no doubt be looking for the cheapest SIM-only plan. But it is important to remember to look at the features of each SIM-only plan, not just the monthly cost. Because it must still meet your basic needs, on top of being affordable.
Why choose a SIM-Only plan?
If you've only ever had a contract plan, you might wonder what the appeal of a SIM-only plan could be. Some of the reasons people have for going SIM-only include:
They're happy with their current phone. Unless a new phone model includes a must-have feature your current phone doesn't have, there is little reason to keep updating your phone every two to three years.
They're waiting for a new model to be released. If your contract term has ended, but the new phone you want isn't yet available, switching to a SIM-only plan is a smart temporary solution. You are still able to make and receive calls but can delay signing a new contract until the phone you want is released.
They can afford to buy a new phone outright. If you can comfortably afford to buy the phone you want outright there's little reason to sign on for a fixed-term contract. The call and data features of many contracts and SIM-only plans are nearly identical, with only the ability to subsidise the cost of the phone over a fixed-term setting them apart.
They're giving their old phone to one of their children and are looking for a simple plan that allows them to manage the costs.
They want to pay less each month on their mobile plan.
Each of these are not only valid reasons for switching to a SIM-only plan, but they also highlight some of the benefits of a SIM-only plan.
What is included with a SIM-Only plan?
Just as you get various kinds of contract plans, you also get different SIM-only plans. And the more features you want, the more you can expect to pay. The cheapest SIM-only plans include:
Unlimited landline and mobile calls to Australian numbers.
Unlimited text messages, both national and international.
Unlimited calls to 13, 1300, and 1800 special numbers.
Voicemail.
Calls to international numbers, video calls, and the ability to send and receive MMS and go online using your mobile phone are all supported by cheap SIM-only plans, but there is no included value for any of these. To access these features, you would need to add data, international calls, and MMS packs. 
However, some value for these is included with SIM-only plans that cost a little more, with the value or minutes for each influencing the monthly cost. And this is where a SIM-only plan gives you the greatest control over your monthly phone costs. If you are trying to drastically reduce your monthly mobile phone costs, you can either choose the cheapest, bare-bones plan, or one that includes a small amount of data and international calls. Although you can still top up data and international minutes, you need to pay for each upfront, giving you an opportunity to consider whether you can truly afford it.
Can I get unlimited data with a SIM-Only plan?
If you shop around, you'll find a few SIM-only plans that do offer unlimited data. Though, you need to be aware that there are always conditions attached to this. Unlimited data on a SIM-only plan might mean having to deal with download speeds much slower than regular broadband. It is mostly adequate for general online activities, but not suitable for many streaming services or online gaming. Alternatively, unlimited data might mean having a soft cap, where you are given a fixed data allocation at full download speeds, and once you have used that allocation, your download speeds drop to below typical broadband speeds for the rest of the month.
How to choose the cheapest SIM-Only plan
Choosing the cheapest SIM-only plan is not about finding the one with the lowest monthly cost. Rather, it is about finding the one that has all the features you need and is affordable to you. A plan costing less than $10 a month might appear cheap to you but can become costly if it doesn't include something you need on a regular basis, such as data. Sure, you can add a data pack to that, but a plan that includes a fixed amount of data might cost less than what you spend on each data top-up. So, what you should be looking at are:
 Your monthly budget. Consider both what you can and need to spend. Having $50 available in your budget does not always align with needing all the features a $50 plan might include.
Your needs. Do you need a high data allocation but not international call minutes? Or do you just need to make and receive national and local calls? It can be difficult to find a plan that gives you exactly what you need, so try looking at those that don't include too much of what you don't need.
Your preferred network. A cheap SIM-only plan is of no use if the call quality or download speeds are terrible. If you have a preferred mobile network, limit your search to SIM-only plans that use that network. Otherwise, look at networks that offer the best coverage in the areas you work, live, and/or travel, and speak to friends and colleagues already using any of those networks to hear if they are satisfied with the performance.
However, one of the best things about SIM-only plans is that they are available on month-to-month terms. So, switching plans–or even network providers–won't cost you anything in early-termination fees.