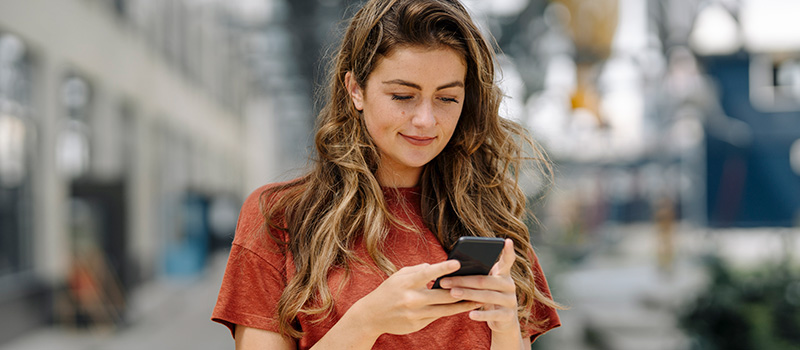 Cheap mobile phone plans
There is no one-size-fits-all solution when it comes to mobile phone plans, and more so when only considering cheap phone plans. The best approach to cheap mobile phone plans is to be honest about your needs, have a realistic budget to match those needs, and to then compare different phone plans.
You shouldn't expect to be able to watch unlimited Netflix or Stan on your phone for less than $10 a month or expect to be able to make unlimited calls to any type of number at that price. While cheap mobile plans can still include amazing features and benefits, you need to be prepared to sacrifice some benefits if your budget is a little tight.
How to choose a cheap(er) mobile phone plan
Three points you need to consider when you start looking at cheap mobile phone plans, even if this is for you child and their first mobile phone, or your elderly parents who don't make a lot of calls are:
Whether you want a new phone too. While you could buy a new phone outright and then choose a prepaid plan or no lock-in contract post-paid plan, a post-paid plan on a 24-month contract with a phone included could be easier on your wallet. You'll still be paying for the phone, but the cost will be split over the contract duration.
What features or benefits are important to you: If you don't need a lot of, or any data, but need to be able to make a lot of voice calls and send unlimited text messages. Dodo's $10 SIM-only plan gives you unlimited local and national voice calls and text messages, but no data at all. If you do need data once in a while, you can add a 3GB data pack for just $10/mth extra. You'll be hard-pressed to find a better deal.
Where you live and work: Network coverage, especially outside of major centres can vary considerably from one service provider to the next, so always look at the coverage map of any providers you are considering.
Looking at these three points can help you narrow your search, so you feel less overwhelmed by all the choices out there.
Types of phone plans
Outside of prepaid and post-paid, mobile phone plans are also split between SIM only plans and plans that include a phone. Naturally, plans that include a mobile phone are almost exclusively post-paid and contract based, so if you're only interested in the mobile plan itself you can limit your search to SIM only prepaid and post-paid plans. SIM only plans are available as both prepaid and post-paid and are great for keeping how much you spend on your mobile plan low. Mobile phone contracts and the way phone manufacturers launch new phones every year, have created an impression that we have to upgrade our mobile phones every 12 to 24 months, but if your phone is still in good condition and has all the features you need, there really is no need to spend more.
What to look at when comparing mobile phone plans
Cost is a very important factor when comparing mobile phone plans, after all, you're looking for a cheaper mobile plan. But it can't be the only thing you look at. As noted previously, many cheaper mobile phone plans exclude certain features or benefits you might think of as standard, so pay attention to the following:
Is data included? If you have a smartphone you might want data included so that you are able to browse the internet and use certain apps even when you aren't anywhere near a Wi-Fi hotspot. Also look at the cost of top up data or excess charges.
If unlimited voice calls and text messages are included, certain types of numbers will probably be excluded, such as calls to premium numbers. This shouldn't be a problem, but it is worth being aware of. Unlimited plans also typically only include a fixed number of minutes for international calls, while also restricting those calls to set countries. If you do call international numbers occasionally, check how many minutes are included, whether you are able to top them up, and whether the countries you call are included.
Promotional offers. No need to actively avoid promotional offers, but you should be aware of them, particularly those that offer a lower monthly cost for the first few months or include a free benefit for a set period. Pay attention to what the normal cost is, and how easy it would be to change plans once the offer ends.
Coverage. This is always important; you want to know the network you are considering has adequate coverage in the areas you live and travel. Always look at coverage maps before making any final decisions, with this becoming more important as 5G rolls out and becomes more accessible to consumers.
How to switch mobile phone plans?
The ease with which you can switch mobile phone plans depends on whether your current plan is term-based or month-to-month. If it is term-based you would need to enquire if any early termination fees apply, and whether the savings offered by switching to a cheaper plan are worth more than the cost of early termination. If you're on a month-to-month plan you simply need to check the process with your provider, but in all probability, it can be done via a simple call or even online, with no extra fees involved. If you also plan on switching to a different provider you will need to factor in a little extra time to port your number, at no cost to you.
Whether you're already with Dodo or plan on switching to Dodo, give us a call and we can help you change your plan and your provider.