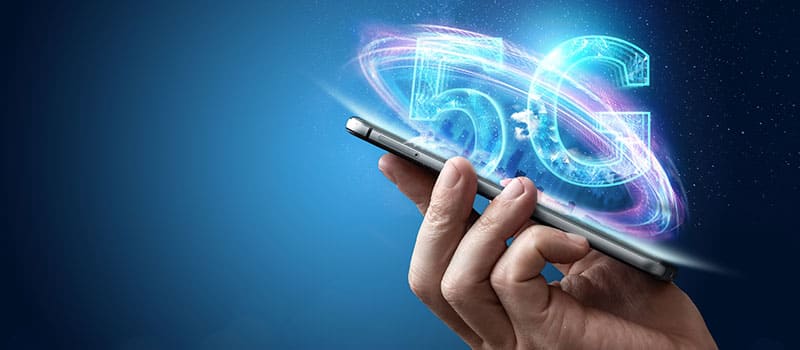 What 5G mobile phones are available in Australia?
Optus, Telstra, and Vodafone have all begun rolling out their new 5G mobile phone networks across Australia, focusing initially on the capital cities. As with 3G and 4G, coverage will get better as more 5G compatible mobile phones are released, and demand for the service increases. Because for 5G to deliver on the promise of faster speeds and less congestion depends on the introduction of brand-new technology across the mobile network and also in mobile phones. Only a small handful of mobile phones released in 2019 and 2020 are capable of using 5G technology; even the iPhone 11 does not support 5G, though some versions of the iPhone 12 are expected to be 5G compatible. So, if you do live and work in an area with excellent 5G coverage, what phones should you be looking at in order to connect to a 5G network?
Samsung Galaxy smartphones
Like any new technology, the cost of some of the components necessary for 5G compatibility are still quite high, so most mobile phone manufacturers are limiting 5G technology to their high-end or flagship phones. For Samsung this means certain models in the Galaxy S, Galaxy Note, and Galaxy A series, more specifically. In Australia, it is the Samsung Galaxy S20, S20+ and S20 Ultra phones, the Samsung Galaxy Note 10+, Galaxy A90, and Samsung Galaxy A71 phones. They are also clearly identified through the addition of 5G at the end of the model name, since some models, such as the Galaxy A71, are also available as a 4G-only phone. The Samsung Galaxy A71 5G and A90 5G are both mid-range smartphones made possible through the use of a lower-cost Qualcomm chipset, and despite both models costing far less than Samsung's flagship S20 phones, many of the features are what you would expect in a top-end smartphone, such as 4K video recording and a triple-lens camera array.
OPPO find & OPPO reno smartphones
Currently there are only two smartphones in the OPPO Find series and one in the OPPO Reno series that are 5G compatible; they are the OPPO Find X2 Pro 5G, Find X2 Neo 5G, the Find X2 Lite 5G, and the OPPO Reno 5G. As with Samsung's Galaxy Smartphones and this is becoming a standard you may find all 5G compatible smartphones using, the name includes the all-important 5G identifier. There are multiple versions of the OPPO Reno, but not all of them support 5G, so if you are specifically looking for a smartphone capable of operating on 5G networks, always check the specifications for this. The Find X2 Pro 5G and the Reno 5G are both top-end phones, with pricing to match, but the Find X2 Neo 5G and Find X2 Lite 5G both cost under $1,000, giving you a lower cost entry to 5G features without skimping on phone features.
LG, HTC, Huawei, Xiaomi, Asus, Motorola & Vivo
While not all phones being released in 2020 and 2021 will include support for 5G, most popular smartphone brands have all already released at least one 5G capable smartphone. If you're looking for a 5G smartphone on contract, you will need to check with your network provider to find out which phones they have available. While most smartphones are no longer network locked, you will still find some only being offered by certain networks on contract. While the Samsung A90 is offered by both Telstra and Optus, the A71 is only offered on contract by Vodafone. And this extends to all the other brands on the market. Naturally if you plan on buying your phone outright, your choices won't be so limited, and further down this page you can see the different brands and models of 5G smartphones currently available in Australia, broken down according to price bracket. With the exception of Huawei smartphones, all brands apart from Apple's iPhone use recent Android releases as the operating system, sometimes modified slightly by the different brands.
Apple & Google
The two companies behind the two most popular smartphone operating systems are obviously not going to neglect 5G, with Google having already announced a 5G version of the previously released Google Pixel 4, while also announcing that their upcoming Google Pixel 5 will also support 5G. Apple has not yet announced the iPhone 12, but it is widely expected that some versions of the iPhone 12 will include 5G support, possibly along with an older shape iPhone getting rereleased as a mid-range 5G smartphone too.
5G Smartphone pricing
While many smartphones with 5G support are flagship phones with a higher price tag, most manufacturers have also tried to launch mid-range 5G smartphones priced from $600 to just under $1,000 when bought outright. And as the 5G networks expand in Australia, you can expect more mid-range phones to include 5G support within the next two years. Mobile broadband utilising 5G is also being rolled out, but modems and routers that support 5G networks are still considerably more limited than smartphones and your service provider will be able to provide details on what devices they have available.
5G phones under $1,000
LG Velvet 5G
Xiaomi Mi Mix 3 5G
Motorola Edge 5G
Vivo X50 Pro 5G
Samsung Galaxy A71 5G
Samsung Galaxy A90 5G
OPPO Find X2 Neo 5G
OPPO Find X2 Lite 5G
5G phones under $2,000
Asus Rog Phone 3
LG V50 ThinQ
Huawei P40 family
Xiaomi Blackshark 3 Pro 5G
OPPO Find X2 Pro 5G
OPPO Reno 5G
Samsung Galaxy S20 5G Series
Samsung Galaxy Note10+ 
5G phones over $2,000
Finally, it is important to remember that all 5G smartphones still support 4G, so buying a 5G enabled smartphone does not force you to take out a 5G mobile plan. Your phone will continue to work just fine using the existing 4G network, and you can switch to a 5G plan later when you feel the coverage is sufficient in your area.