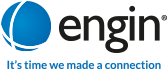 Engin no longer sells ADSL broadband services.
However, our sister company, Dodo, have some great ADSL & nbn® plans. Check them out here.
If you have an enquiry about your account please contact us here and we will endeavour to respond to you as soon as we can.
We appreciate your understanding during this time as we work to support you to the best of our abilities. In case of a serious emergency, immediate threat to life or fire, call 000.
For residential customers
www.dodo.com

13 DODO (13 36 36)
www.iprimus.com.au

13 17 89
For business customers

www.commander.com.au

13 27 77