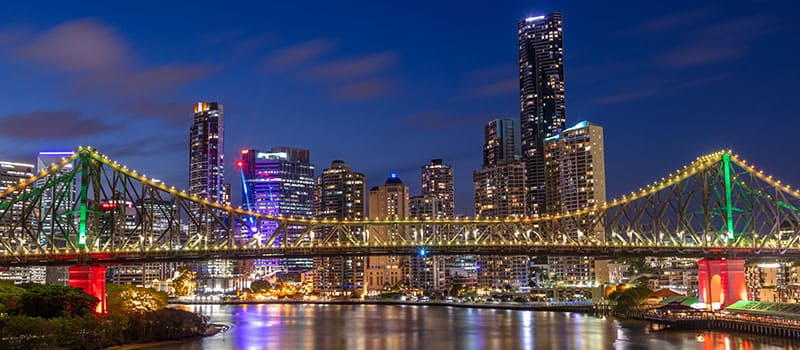 Electricity providers in Queensland
The electricity market in Queensland is a little more complicated than the rest of Australia. Customers in South East Queensland (SE QLD), including Brisbane and Gold Coast, have been able to switch between more than 20 different electricity providers, such as Dodo since 2007. And since 2016, the price of electricity has been deregulated in SE QLD, so customers throughout this part of the state now also have access to competitive electricity plans and pricing.
Regional Queensland including Bundaberg, Townsville and Mount Isa don't have any choice. Ergon Energy is the only electricity provider serving regional Queensland and the cost of electricity is still regulated by the Queensland Competition Authority. However, the cost of electricity in regional Queensland is also subsidised by the state Government so that residents don't pay more than residents in South East Queensland.
Energex is the electricity distributor in SE QLD and Ergon Energy covers most of regional Queensland, except for a small section around Goondiwindi that falls under the Essential Energy network. Ergon Energy and Energex both operate under the parent company Energy Queensland, which is a state-owned company.
Electricity discounts, concessions, and rebates in Queensland
Since July 2019, most electricity retailers in SE Queensland have stopped offering discounts on electricity prices, such as pay-on-time and direct debit discounts, focusing instead on lower base prices, along with incentives for early settlement of bills or paying via direct debit.
Regardless of which part of Queensland you live in, you might qualify for an electricity rebate equal to $340.85 per year inclusive of GST. This rebate is available to qualifying holders of:
Services Australia Pensioner Concession Card
Department of Veterans' Affairs Gold Card
Queensland Seniors Card
Services Australia Health Care Card
Asylum seeker status
The rebate is applied by your electricity retailer if you are the account holder, but you will need to provide them with proof of your eligibility. If you live in an apartment complex, granny flat, or retirement village, you need to apply for the rebate via the person or organisation sending you your electricity bill.
Understanding your electricity bill and usage
Understanding your electricity bill will help you manage your usage and how much you pay. While the layout of your electricity bill may differ according to your provider, certain information will be similar. Your electricity bill is usually made up of two key charges – a "supply charge" and a "usage charge".
Usage
The first page of your electricity bill will often contain an account summary, showing the total charges for the billing period. However, there should be a second page that breaks the charges down in more detail, listing your tariff, total kilowatt-hours (kWh) used and the cost per kWh, along with a graph or table visualising your total usage over the last few months and how your usage compares with that of similar households in your area. There are six tariffs you could be offered in SE QLD and five in regional Queensland:
Tariff
Alternative Name
What It Is
Tariff 11
Single Rate
The standard residential use rate available to most Queensland residents. The cost per kWh remains the same regardless of the time of day.
Tariff 12
Time of Use
The cost per kWh varies according to peak and off-peak use. Peak is from 4pm to 8pm on weekdays, including Government specified public holidays. Off-peak is from 10pm to 7am on weekdays and weekends, and a shoulder rate applies to all other times. This is also available to most Queensland residents, but only if they have a newer meter, capable of multiple readings or a smart meter.
Tariff 14
Demand
This is a new tariff only available to customers with a smart meter installed. Standard usage charges are lower, with a higher demand charge applying in peak periods such as summer. The demand charge is calculated on usage over a 30-minute period in peak time (4pm to 8pm), and the actual charge is reset each month during peak periods.
Tariff 31
Night Rate Super Econ
Both Tariff 31 and 33 are like Controlled Load tariffs in other states and territories. It is meant only for appliances that use a lot of power, such as hot water systems, pool pumps and maybe washing machines. The primary difference between the two is that Tariff 31 only supplies electricity for eight hours a day, usually during off-peak times. Tariff 33 sees electricity for the Controlled Load circuit being available for up to 18 hours a day, but only outside of peak periods. They are available to most Queensland residents, but only if you have a dedicated circuit for high-power appliances.
Tariff 33
Supply Economy
Tariff 35
Smart Control
This is also a Controlled Load tariff, but is only offered to customers already on Tariff 14. As with Tariff 31 and 33, power is only available during certain hours each day. This tariff is not offered to residential Queensland customers.
Tariff 31, 33, and 35 are not available on their own, only as part of one of the other three tariffs. Smart meter uptake has been lower in Queensland, so most homes are still on Tariff 11 or 12. Your electricity provider might list the tariffs on your bill under different names, but you can always contact them to clarify which tariff it is based on.
An important part of your bill is the price that you are paying for your electricity usage – the tariff.  The most common tariffs are
A "flat rate" tariff is a simple way of charging for usage.  You will be charged the same rate for your electricity consumption regardless of the time of day
A "time of use" tariff is a way of charging you a different price for electricity used depending on the time of day.  This may mean u are charged a lower price you use electricity outside of peak hours.  If you are on a time of use tariff, you can you're your discretionary usage (such as dishwasher, pool pump etc) to a cheaper time. 
There may be other tariffs that electricity retailers provide.
If you have solar panels and can export surplus power, it will be listed as a credit under usage, with the actual calculation of your solar credit based on your feed-in tariff.
Finally, you might also get a breakdown of other charges or credits, which could be special service fees, incentives provided by your retailer, or rebates you qualify for.
Supply/service
Your daily supply charge is a fixed daily cost, which will differ not only according to which electricity distributor you fall under but also your tariff. The total supply charge on each bill is based on the number of days in the billing period.
Meter reading
The kWh usage shown on your bill represents the total usage from your last meter reading and is based on an actual meter reading carried out by your retailer, or an estimate if they could not access your meter. If you have a smart meter, the usage will always be more accurate, since smart meters automatically transmit readings periodically. Your bill will also include the next scheduled read date.
Controlling or limiting your usage is always easier with a smart meter, since you can access real-time usage information, allowing you to see exactly when your usage increases each day. If you are on a Time of Use tariff, you can also try to limit the use of high-power appliances such as washing machines and dishwashers to off-peak periods.
How to switch electricity providers in Queensland
The Australian Government's Energy Made Easy website allows you to easily compare all electricity providers in your area. This allows you to find more favourable rates and tariff types, since some retailers only offer a Single Rate or Time of Use tariff.
However, when comparing electricity providers in Queensland, it is still important to look not only at the tariff types and rates but also whether you will be locked into a contract, whether solar feed-in is supported, along with other service fees you might be charged. These could include connection and disconnection fees also known as Move In/Move Out fees.
Once you have done a thorough comparison and selected the Queensland electricity provider you want to switch to, you can begin the process by visiting their website to sign up online or call their customer service department. You will need to provide the full address of the premises being switched, some form of identification.
How to get your electricity connected
Switching electricity providers should start out by first comparing the tariffs, fees, and other characteristics of the products offered by providers in that area. Your current provider might be available at your new address, but if you're moving between regional Queensland and South East Queensland, a different distributor will apply, along with your choice of electricity provider.
Depending if you're moving providers or moving home the process may differ slightly. Once you've made your choice, you can sign up online, or by calling the customer service department, making sure you have the full address of your new home, identification, and at least one contact number. 
However, you need to start the process at least three working days ahead of when you want the power connected, while also ensuring the provider will have easy access to the property to arrange for the connection. In Queensland, the law also requires a Visual Safety Inspection (VSI), so you will need to ensure an adult is present. You can request a time slot between 8am and 6pm for this.