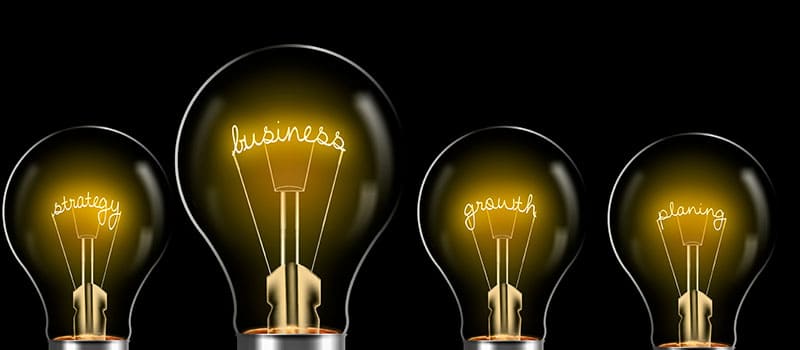 Electricity providers in New South Wales
While the New South Wales electricity market was opened up to smaller electricity retailers in 2002, the price of electricity in NSW was still regulated until 2014. So, although NSW residents were free to choose from over two dozen electricity providers, the cost was largely the same across all providers, offering little incentive to consumers to compare and switch. This has changed since pricing restrictions were lifted, and electricity providers can now set their own tariffs, along with offering discounts and concessions to consumers throughout the state. NSW is a competitive market with a number of large & small retailers, with many competitive electricity offers to choose from.
However, three companies that own most of the power plants generating the New South Wales power supply still dominate the market. Ausgrid, Endeavour Energy and Essential Energy manage electricity distribution throughout NSW and who the distributor in your area is will influence your monthly bill. This is shown as the supply charge on your bill and when comparing the rates of providers. You can easily switch to different providers throughout NSW, but the distributor for your area is fixed. So, a Dodo Electricity customer in the southern suburbs of Sydney might have a lower rate than someone in the western Suburbs. This will also reflect in certain service fees such as connection and disconnection charges.
Electricity discounts, incentives and rebates in NSW
Electricity discounts in NSW now are less common, though you may still find electricity providers offering discounts for payment on time, direct debit or two fuels.  If you have solar, you may also be eligible for a solar feed in tariff.  Some retailers may also offer a sign-up incentive.
The NSW Government offers a number of rebates to help eligible customers reduce their electricity bill.  To find out more or if you're eligible, visit the apply for it via Service NSW
Understanding the charges on your electricity bill and usage
While the layout of your electricity bill will differ according to your provider, key information will always be present across all providers, such as usage and supply charges, any relevant discounts, rebates or concessions, the due date and how to pay 
Usage charge
Electricity use is measured in kilowatt hours (kWh).  Your usage charges may vary each bill based on the amount of electricity you have used during the billing period.  Your usage charges will also vary based on the type of your tariff – for example, a single rate tariff vs a time of use tariff. Your bill should include a graph or table that shows a comparison of your usage with that of similarly sized homes in your area
Understanding your usage pattern is important, particularly if you are trying to reduce your electricity bill and is easier if your home has a smart meter installed. With a smart meter you can access granular usage information about your electricity, making it easier to identify times of high usage, along with pinpointing devices and appliances that use a lot of electricity. Without a smart meter you would need to use the Australian Government's Energy Rating Calculator to estimate the running costs for each appliance in your home or use a plug-in power meter to determine how much power certain appliances consume.
Supply/charge
The supply charge is the cost per day charged by your distributor, not the electricity provider, for electricity transmission and the maintenance of the network, like poles and wires. The supply charge amount on your bill is based on the number of days in the billing period.
Controlled load rate
A controlled load is electricity supplied to specific appliances, such as an electric hot water system or slab or underfloor heating, which are often separately metered.  Generally, a controlled load rate is lower as these appliances operate during off-peak hours. Similarly, if your home has solar your rates will be lower. 
Meter reading
This is done in person each quarter if you don't have a smart meter installed. If your distributor is unable to access your meter, your usage will be estimated as indicated on your bill. If you have one, smart meters regularly transmit usage readings to your provider automatically, so your electricity costs are always based on actual usage. 
Each bill will also indicate the date of your next scheduled meter reading.
Choosing a new electricity provider in New South Wales
While switching to a new electricity provider is a relatively simple process, the decision to switch shouldn't be an impulsive one. One of the primary reasons for switching to a new provider is cost, but you should not only look at the usage cost listed as cents per kilowatt-hour (kWh), before selecting a new electricity provider. You should also look at:
Supply charge - the cost per day charged by your distributor for electricity transmission and the maintenance of the network,
Additional fees - these could be anything from service fees charged for connections, disconnections, and special meter readings, to transaction fees charged based on your payment method.
Contracts - this isn't only about contract duration, lock-in vs non lock-in contracts, exit fees & the offers embedded in market contracts, but also about contract type. You could be offered a Default Market Offer (DMO) - with the prices set by the Australian Energy Regulator (AER) and are consistent across all retailers, or a market contract, where the electricity retailer sets their own prices, and could include incentives and discounts.
Tariffs - this is both the general usage cost and the daily supply charge, but you also need to look at whether the general usage cost is a time of use, controlled load, or single rate. If you have solar panels installed and can export excess power, look at what the feed-in tariffs offered by the retailer are.
Once you have done a thorough comparison and selected your preferred retailer,  you can begin the process by visiting their website to sign up online or calling their customer service team. You will need to provide the full address of your premises, some form of identification, and a recent electricity bill, to assists with estimating your usage costs.  
How to get your electricity connected
Getting electricity connected in a new home should start out the same way as switching providers: by first comparing the tariffs, fees, and other characteristics of the products offered by providers in that area. Your current provider might be available at your new address, but a different distributor might cover the area.
If you are moving, you should give your new electricity retailer at least 3 business days to ensure that you are connected on time. You can do this online or by calling the customer service team making sure that you have the full address at your new premises, a form of identification and a phone number. While you can keep the same electricity retailer after you have moved, your distributor may change depending on where you move to.
If you are switching providers (and not moving home), it is also a straightforward process.  You will need to provide the retailer with your full address, a form of identification and a phone number.  You can sign up online, or by call the customer service team to switch providers. You will be switched to your selected retailer after your next scheduled meter read.  In NSW, electricity meters are typically read every 3 months or so.
Always remember to allow easy and safe access to your meter.