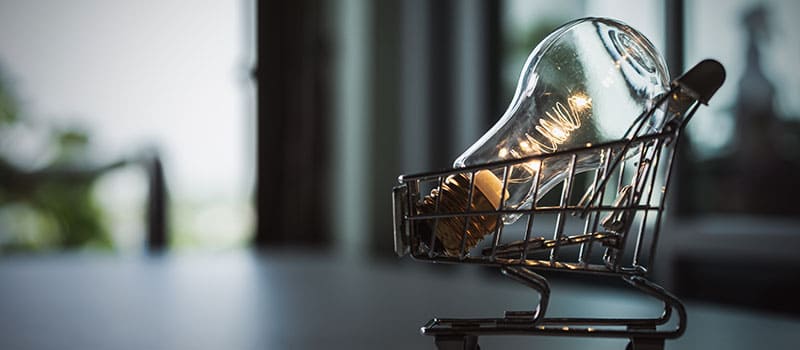 Can I switch energy providers at any time?
The Australian energy market has been slowly opening up since 2002. Most states and territories have now introduced Full Retail Competition (FRC), allowing smaller electricity and gas retailers to enter the energy market and compete for customers. Many states followed this with deregulation of pricing, allowing electricity and gas retailers to set their own prices.   
So, while price regulation is still in place in some parts of Australia, residents of other states can now shop around for better deals and switch energy providers whenever they want. Comparing and switching energy providers is not only smart, it can save you hundreds of dollars on your annual energy costs.
In this guide we will help you understand how to prepare before looking at other offers and what you can expect when deciding to switch energy providers.
Can I switch energy providers?
Yes, you can switch energy providers at any time, however, be sure to check whether your existing energy plan has any exit fees.
While most parts of Australia now have competition in their energy markets, the number of retailers you can choose from is still limited in areas. Not all states and territories have deregulated pricing, so switching providers won't guarantee a reduction in your energy bill.
State/Territory
Can You Change Energy Providers?
Notes
ACT
Yes
Regulated market, so little variation in prices.
New South Wales
Yes
Northern Territory
Yes
Only two retailers, and the price is regulated.
Queensland
Only in South-East Queensland
South Australia
Yes
Tasmania
Yes
Only three retailers, and the price is regulated
Victoria
Yes
Western Australia
Yes
Only in some places and the price is regulated.
However, just because the price is regulated in your area doesn't mean you shouldn't still compare offers.
Checking your current rate and usage
Before you compare offers from other retailers, you need to know what you are currently paying and when you use the most electricity or gas. Grab a few of your recent bills and look at:
Your tariff - your current tariff would be

A single rate. The cost per kilowatt-hour (kWh) remains the same regardless of the time of day.
A time of use rate. The cost per kWh varies according to the time of day. The rate will be higher in peak and shoulder periods and lower in off-peak periods. Peak, off-peak and shoulder periods vary across all states, with off-peak usually being between 10 or 11pm and 6 or 7am every day of the week. If you work from home or mostly overnight shifts, a time of use rate might not be right for you.

A controlled load rate is electricity being used by a stand-alone appliance such as electric slab heating or an electric hot water service, which are often separately metered on a dedicated circuit. A controlled load tariff generally has a lower rate as these appliances operate during off peak hours. This dedicated circuit only receives power for a set amount of time each day and the rate per kWh is much lower than your regular rate.
Your usage - shown as a total charge per billing period, the actual kWh used during the billing period and the rate per kWh you are being charged. Determine your average usage per month, looking at both summer and winter and if you have a smart meter, log into your provider's portal to get a better understanding of when you consume the most electricity each day, especially if you are considering a time of use tariff.
Your daily supply or service charge - this is a fixed daily amount that is charged as part of the metering and distribution services provided by the distribution company that looks after your area. It relates to the energy infrastructure and administrative costs and your actual energy usage does not affect it. 
Demand charges - a demand tariff is a charge based on maximum demand for electricity expressed in kilowatts which is calculated from the highest energy usage over a specified period.  Demand tariff structures are designed to encourage less electricity use during peak times. So, if you have a demand tariff, you will see a supply charge, a usage charge & a demand (or capacity) charge on your bill.  Not all retailers offer a demand tariff. Going above the threshold for only a single hour in a month could see your rate increase for the rest of that month, only resetting at the start of the next month.
Other fees or discounts - there are several other fees you could be charged, including penalties for dishonoured payments, surcharges for using a credit card, receiving a printed bill via post, field visit, after hours service fees and reconnection fees. Most of these won't be on every bill, so also check your current provider's fact sheet or basic plan information document for details of the other fees they might charge you and how much they are. If your current plan includes any incentives, discounts and even a solar feed-in tariff, these would appear as credits, and are also important to know before looking at the offers of other providers.
Ask your current retailer about their best offer
Your energy usage patterns can change over time, even from one year to the next. Based on this, the plan you originally signed up for may no longer be the best one for you. Your current provider can look at your actual and estimated energy use over the last 12 months and use that to predict what your usage over the next 12 months could be. Keep in mind this prediction can also be affected by the weather and what appliances you use. They can then determine if switching to another plan, rather than provider, could save you money. Unless you are not happy with your current provider's service, you should always first check what their best offer is before starting to compare the offers of other providers.
What to look for when comparing plans and retailers
MA – Generally, a customer should look at rates, tariffs & pricing, payment options, contract terms (if applicable) service & incentives.
The response to this should be the elements to be evaluated rather than comments about pricing changes etc.  Perhaps mention that there are generally two types of offer – VDO/DMO  & market offers.
In relation to the pricing element, the customer should look at the percentage difference from the reference price.  The bigger the discount off the reference price, the better the deal.
The same items you looked at on your recent energy bills would be the same items to https://support.dodo.com/energy/getting-started#what-should-i-consider-when-choosing-supplier. Price alone should not be the deciding factor.
Check whether the plan is a Default Market Offer (DMO) or market contract. The government or an essential services commission sets the price with a DMO, while the retailer determines the pricing with a market contract. The price with a DMO is fixed, but with a market contract, providers can still include discounts and incentives that aren't always shown in the rate per kWh. However, providers can also change the price on a market contract multiple times a year, with reasonable notice.
Look for contract terms. Some offers might include a fixed low rate for 12 or more months, but on condition of you signing on for a long-term contract rather than month to month. Although you have a right to end a contract early, you could still be liable for early termination fees that negate the lower rate.
If you are a concession card holder, check whether the provider offers any concessions and how easy they are to apply for. Customer service is also an important factor to consider but can be difficult to assess. Look at what aspects of customer service are accessible online and via phone, 24-hour availability and even a self-service option for minor troubleshooting. 
What happens when I switch energy providers?
The only noticeable change when you switch providers is that you will receive a final bill from your existing provider & the next bill will be from your new retailer. Your new provider will arrange for you to be switched to them after your next scheduled meter read.  If you have a smart meter (electricity only), your transfer to the new retailer will be quicker as the meter reading can be taken remotely.  There will be no interruption to either your gas or electricity supply during this process.  
However, in some cases you cannot switch retailers if your account with your current provider is in arrears. You will first need to bring the account up to date. If you have prepaid, you will receive a refund from your old retailer.
Are there costs to switching providers?
There are no costs involved in switching electricity and gas retailers, except if you are on a fixed-term contract that has exit fees. If you are on a plan that has exit fees, you may incur exit fees if you terminate your plan early. 
You can also change energy retailers if you are moving premises, but you may incur disconnection & connection fees when moving.
What if I change my mind?
All agreements include a cooling-off period, which is usually 10 business days. If you change your mind within this period, for whatever reason contact the retailer you have just switched to and inform them. You can change your mind outside of this cooling-off period, but you may have to pay a termination fee, if applicable.
How often can I switch energy providers?
There is no limit to the number of times you can switch energy providers. As long as your account is up-to-date and you are not on a fixed-term contract, there are no penalties for switching electricity or gas retailers whenever you want and as often as you want.
How to switch energy providers
Once you've reviewed your current energy costs and usage and then compared it to what you could pay with another retailer, all you need to do to switch is contact your new energy provider. In most instances, you can do this online or by contacting the retailer's customer service department. You will need to provide:
Your full address or new address & date if you are moving.
Identification.
Your most recent electricity and/or gas bill, if staying at the same premises.
That's it. Your new energy retailer will take care of the rest for you.