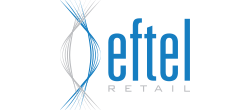 Eftel strived to maintain the highest level of compliance with all our Terms and Conditions.
We placed the highest priority on the Telecommunications Consumer Protections (TCP) Code legal obligations and compliance.
You can view the full TCP Code here.
Our Standard Customer Terms
Specific Terms & Conditions
All service plans listed in the follow documents are no longer available for sale.
Internet
Unlimited Broadband Plans
Duo Broadband Plans
Phone for home
Our privacy policy