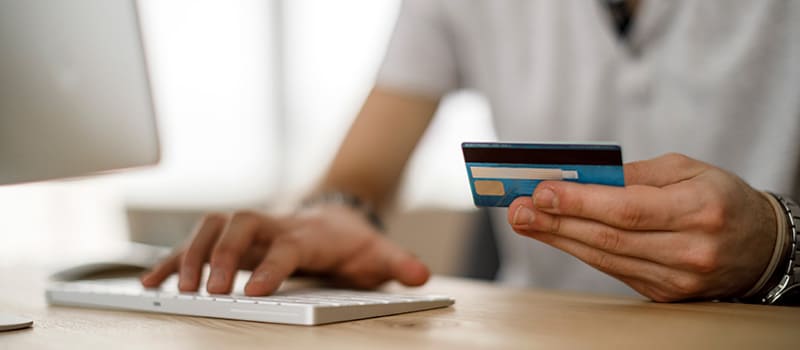 Simple Mobile Plans for All Your Phone Needs
At Dodo, we want to make sure you have a great experience with your mobile plan no matter how you use it. While we don't offer Afterpay on our phone plans, we want to give you some helpful information on how you can use it wherever you are. 
How does Afterpay work?
Afterpay works similar to a lay-buy you would request in a brick-and-mortar store, except you don't have to wait to pay the full price before you receive the product. With AfterPay you get to order any product easily, get it shipped immediately and pay the product off in fortnightly instalments. 
How to use Afterpay on your mobile
Using Afterpay doesn't affect the way you shop, but when it comes to checking out, you'll have the option to pay in instalments with Afterpay. You will find that most businesses accept it. When you organise your purchase you will be redirected to Afterpay, where they will give you a list of prompts to follow.  
1. Set up an account
Fill in your personal details like you would with a regular credit card payment. 
2. Organise your payment options
Put in card details or access to a PayPal account. You can put in multiple card details and select a preferred payment option. 
3. Begin payment
Afterpay will charge you in 4 fortnightly payments until you have paid off your bill. Super simple!
Plus, AfterPay is a completely secure and safe-to-use website.
Who can use Afterpay? 
Afterpay isn't a loan or finance service, so anyone over the age of 18 can have an Afterpay account. 
Does Afterpay run your credit?
Afterpay does not run any credit checks. You just need to fill in your payment details. It automatically makes the fortnightly payment but if you miss a payment because there isn't enough in your account, there is a surcharge that comes with it. 
Why do people use Afterpay?
Afterpay is a fantastic option for people who may have the money in the future for a product, but don't have the money right now. Or for people who like to spread out their spending for budgeting purposes. So long as you mange your spending, it's a great option and lets you buy things upfront. 
Make all your purchases easily using your Dodo mobile plan 
With the right phone you can shop the way you want. We offer flexible mobile plans with no lock-in contracts and easy data and text/call packages so you can manage all of your spending. Money doesn't have to be stressful. With us, you just bring your phone, we'll get you connected. 
Choose your add-ons
Add extras once you receive your SIM, any time. 
Data pack
1GB data $5/mth extra
Everything you need to know
Our plans 
All of our plans are month to month, with a no lock in contract. We keep it simple, so it's BYO mobile. 
What's included
All of our plans come with unlimited calls to landlines, mobiles, special numbers (13/1300/1800 numbers) and voicemail, national and international text. These inclusions are for within Australia and only expire after each billing period. Our Acceptable Use Policy applies to every inclusion. 
Extras
If you want cover for factors like excess data, premium calls and text, national and international MMS, international calls and international video calls you will need to include extras in your plan. 
Your network
We power our plans with the Optus 3G and 4G network, so you'll get the same great coverage and service. We act as a reseller to Optus services and is responsible for supplying these services to our customers. We have no other affiliation or relationship with our wholesalers outside of our wholesale agreements. 
Frequently Asked Questions
Have questions about any of our products? Here's a few answers we have.