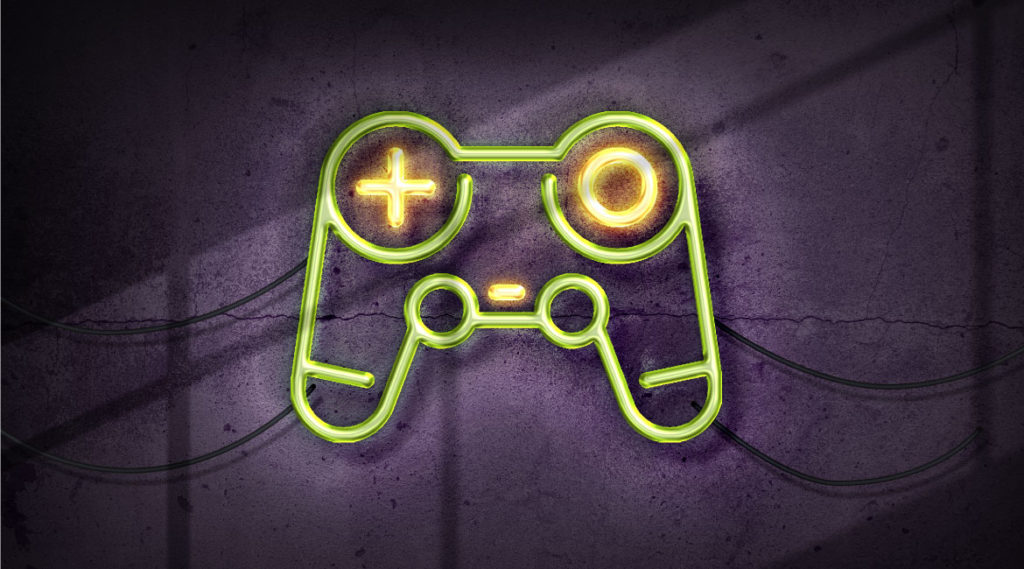 The tail end of the gaming release year is the busiest time of year for games publishers. As punters scrimp and save for their next big adventure, or update their ongoing series of choice, the holidays become not just a time of giving, but of playing!
We've spoken about how healthy the games industry is, and the following games can be seen as a reflection of that. Among the nine listed below are titles that land on each platform or sit as must-have exclusives on respective machines. You can play on your own, or with family or friends. All sit comfortably across genres, so there's something for everyone.
October
Far Cry 6 – PC, PS4, PS5, Xbox One and Xbox Series X|S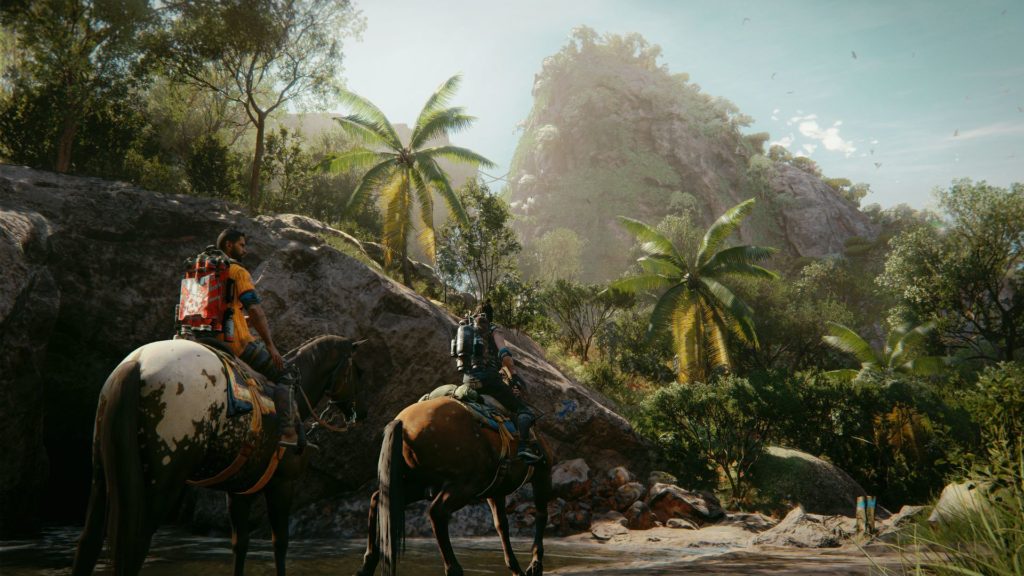 The sixth official instalment in the long-running action-shooter series, Far Cry 6 sees you taking on the role of guerrilla fighter Dani Rojas, from the island nation of Yara that's struggling under dictatorial rule. The island's despot leader Anton Castillo (played by Giancarlo Esposito) presents as this entry's larger-than-life big-bad, while a host of new toys and experience-altering gameplay changes promise Far Cry 6 will be among the best in the series. Horses to ride, hidden treasures to find and a workbench for total weapon customisation are just the tip of the iceberg in terms of what's new. Updates to visuals and presentation also mean Far Cry 6 is as gorgeous as it is engaging.
Esposito's Anton Castillo is also the stuff of nightmares. This one's for the thrill seekers.
Metroid Dread – Nintendo Switch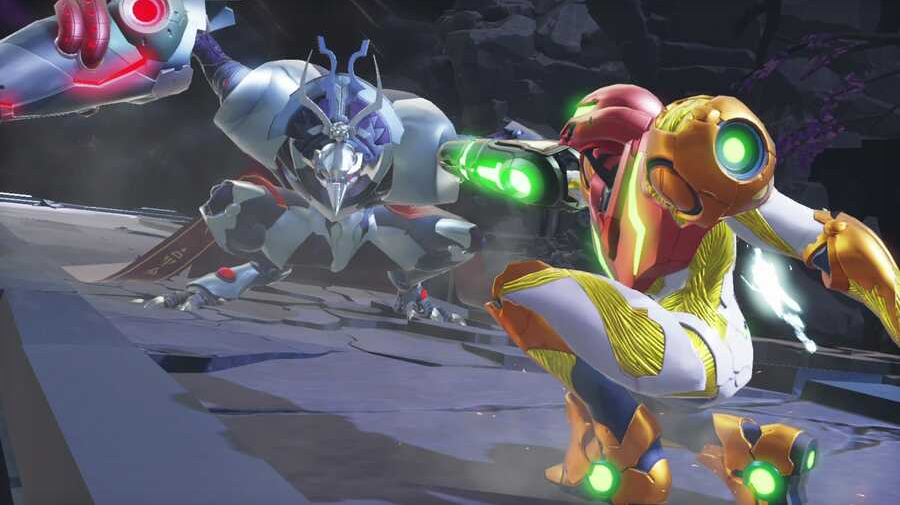 Nintendo's intergalactic bounty hunter Samus Aran debuts in her first official Switch outing (and first new adventure) in over a decade. The game is a sequel to the critically acclaimed Metroid Fusion (2002) and revisits the classic side-scrolling presentation the series started with. Dread's premise sees Samus outmanoeuvring EMMI (Extraplanetary Multiform Mobile Identifier) robots that have gone rogue, and can't be killed or stopped. She discovers this after landing on Planet ZDR at the bequest of the Galactic Federation, who fear the X parasite from Fusion still lives, and is somewhere on the planet. An initial confrontation with an unknown entity shreds Samus of her powers and abilities, forcing her to explore ZDR, avoid or evade the dreaded EMMIs, and learn the truth about the mysterious planet.
Back 4 Blood – PC, PS4, PS5, Xbox One and Xbox Series X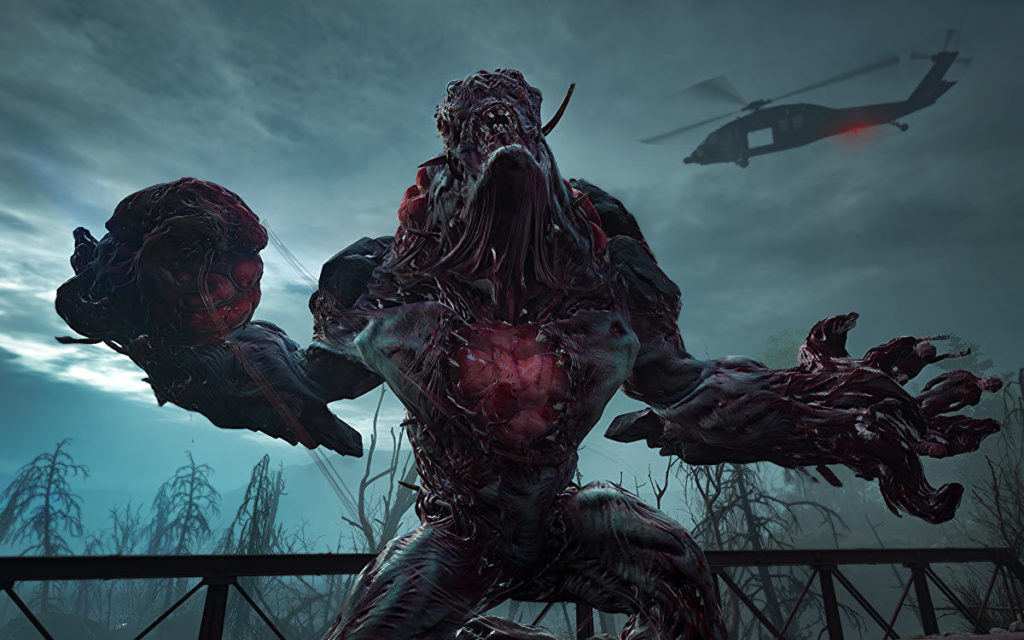 Back 4 Blood is a multiplayer zombie title from the creators of Left 4 Dead. The game is something of a spiritual successor and reintroduces players to an 'AI Director' – an enemy system that tracks each player and team's progress, dishing out unique challenges accordingly. This means no two gameplay sessions are ever alike.
An outbreak has turned more than half the population into hungry undead (referred to as 'Ridden'). Your job is to group up, survive and push through the terrifying hordes. Back 4 Blood features numerous archetypes and employs a unique card system in place of traditional abilities and character leveling. Card 'decks' determine loadouts, buffs, and abilities and feature as collectible items as you play. Back 4 Blood also features eight-player PvP, with humans versus Ridden, and is fully cross-play.
November
Call of Duty: Vanguard – PC, PS4, PS5, Xbox One and Xbox Series X|S
Call of Duty continues its annual release cadence, this time following on from 2017's Call of Duty: WWII with a sequel from Sledgehammer Games. Call of Duty: Vanguard visits the advent of the Special Forces during WWII and follows four campaigns that span various theatres of conflict. While each arc isn't based on any real-life events, the characters represented are inspired by historical figures from the period, giving gravity to the game's respectful and challenging campaign.
On the multiplayer front, Vanguard will ship with 20 maps, an all-new zombies mode (that connects with Black Ops' zombies universe), a new Warzone map with Vanguard integration in the standalone mode and a brand new game mode called Champion Hill. While there's always plenty of Call of Duty out in the wild, this year's entry promises to deliver as much, if not more, than all CoDs before it. Vanguard will also be cross-play.
Forza Horizon 5 – PC, Xbox One and Xbox Series X|S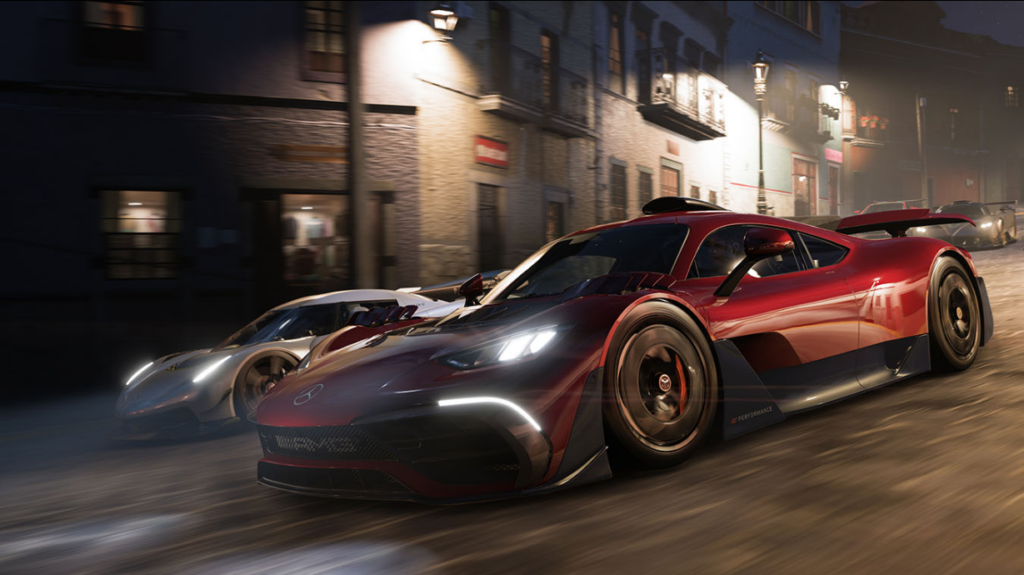 Forza Horizon 5 takes the Forza Festival to Mexico and introduces elevation as one of its new features. This is added inside the largest map the series has ever seen, which is at least half as big as the English countryside we hooned about in Forza Horizon 4. As well as being the largest map with the most height, Mexico's playground (heh) comes packed with 11 unique biomes, including a volcano. Such diversity has allowed the studio to expand upon the weather systems of the previous game, while also keeping in the seasonal changes. Multiplayer is one of this entry's biggest strengths while its visuals look to set a benchmark for the Xbox Series X|S.
Battlefield 2042 – PC, PS4, PS5, Xbox One and Xbox Series X|S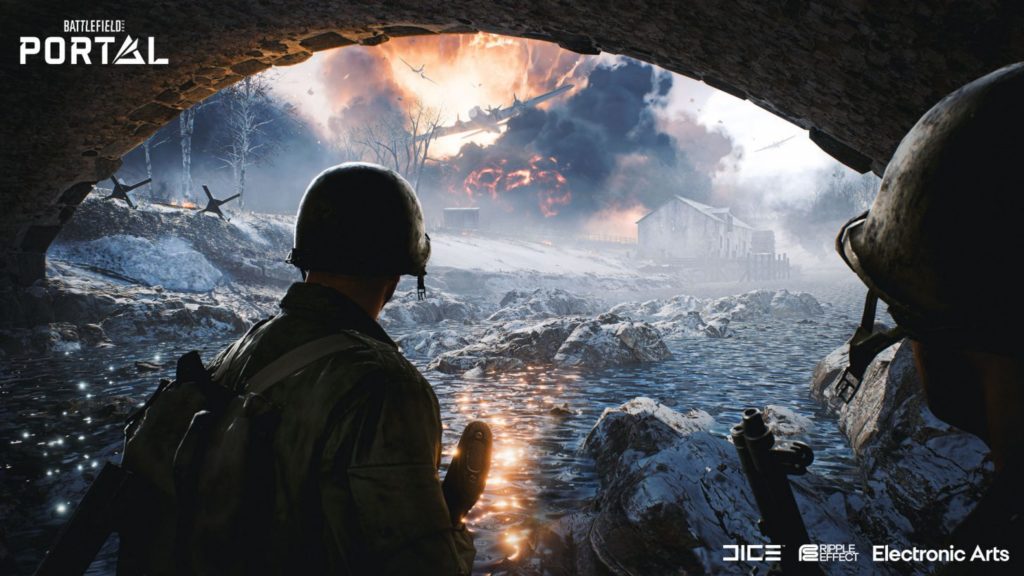 In a year with the likes of Far Cry 6 and Call of Duty: Vanguard, you could be forgiven for thinking the shooter gods are smiling at you. But add in Battlefield 2042, and its Battlefield Portal option, and you might think you've gone and sacrificed something to be given so much to sink your aim-down-sights teeth into.
Battlefield 2042 is a multiplayer affair that serves up familiar large-scale Battlefield warfare, which includes both ground-based and airborne options. The series' usual classes return, though this time there's more emphasis on being able to kit yourself out in any way you choose. And while you may have seen the big weather inclusions for 2042 by way of game-changing tornadoes, it's the Battlefield Portal that has fans champing at the bit. Portal allows for insane levels of customisation for multiplayer matches — think being able to make a game mode where one person is a tank and everyone else is a bomb-diffusing robot, or similar. Battlefield 2042 will also support cross-play.
December
Advance War 1+2 Re-Boot Camp – Nintendo Switch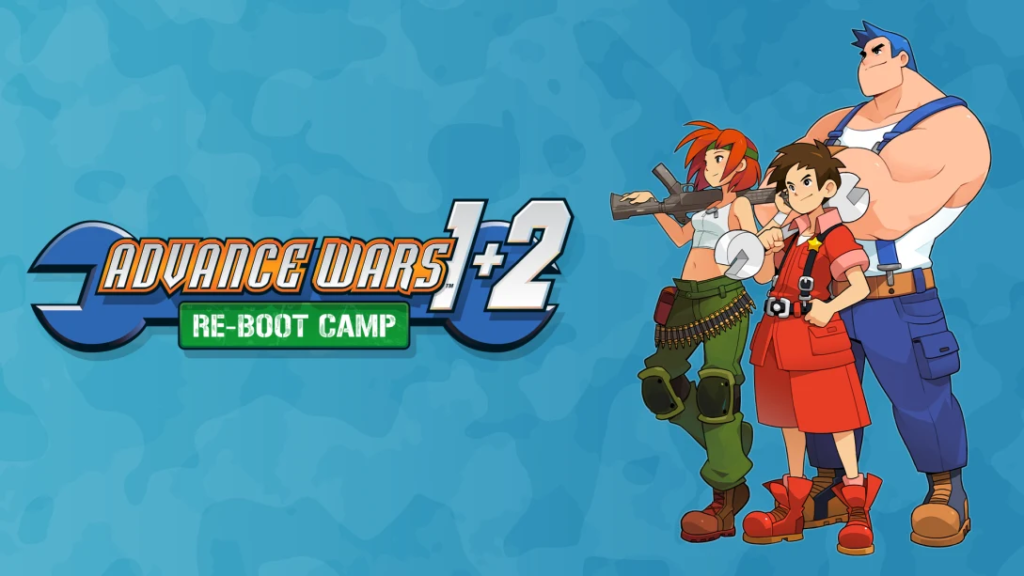 If you've never played Advance Wars, trust us when we say: now's your chance.
The original Advance Wars for the Game Boy Advance were some of the best new IP launched on the system. Numerous follow-ups and a handful of copycats worked to capture the same magic as those first two games, but never quite rose to the same heights. Which is why it's so pleasing that we're not only seeing both revisited, but updated, presented as a two-for-one package and rebuilt visually from the ground up.
Advance Wars is a tactics, turn-based game that follows a basic rock, paper, scissors approach to combat, but packs a huge amount of nuance into that simplicity, which allows for varying degrees of challenge and tactical thinking. Don't let the cute presentation fool you; this series is renowned for its difficulty and in coming to the Switch, will find an all-new audience alongside older ones excited to experience it all once again.
This one should be very high on your list for 2021.
Halo Infinite – PC, Xbox One and Xbox Series X|S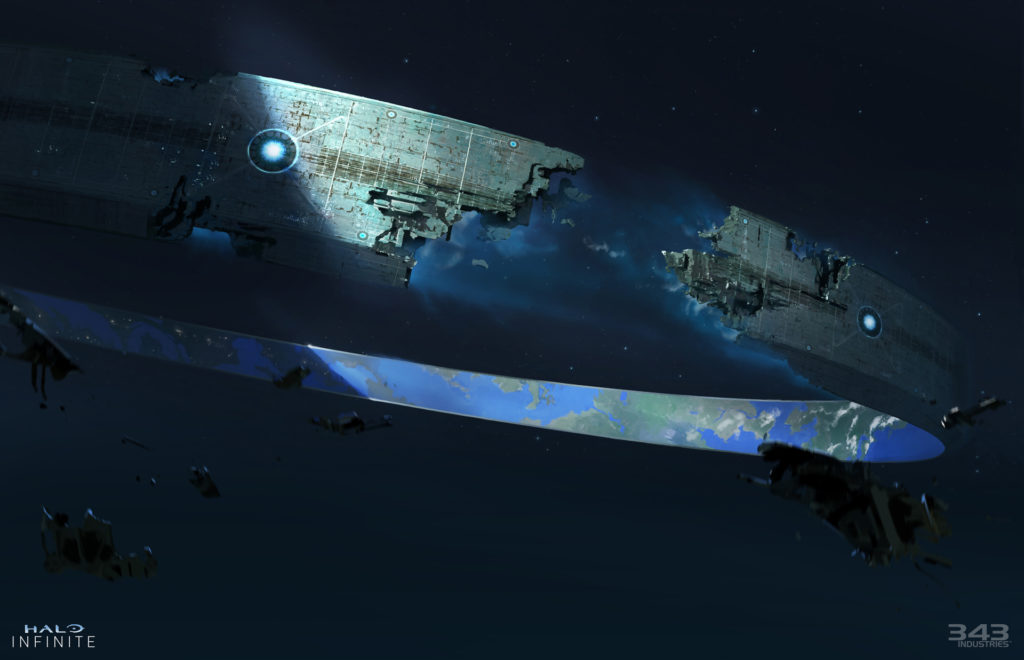 Microsoft Game Studios, 343 Industries
Stellar shooter Halo Infinite rounds out our delivery of Holiday games here (although its release could slip into 2022).
Master Chief returns in what developer 343 Industries says is the third official entry in the Reclaimer Saga. Donning a new "MJOLNIR" armour set, and exploring a mysterious Halo ring, Infinite is set to spark more questions than answers for the long-awaited return of the series, but in the best possible way; setting up events for future next-generation outings running off an all-new game engine. Multiplayer will be a key focus of Halo Infinite, with support planned long after the game's initial release. It will also be a free-to-play standalone offering not exclusive to the Halo Infinite premium game to purchase and will offer cross-play and cross-progression between PC and Xbox offerings for its multiplayer component.
Download the world's best games and updates with Dodo's range of nbn and energy plans.