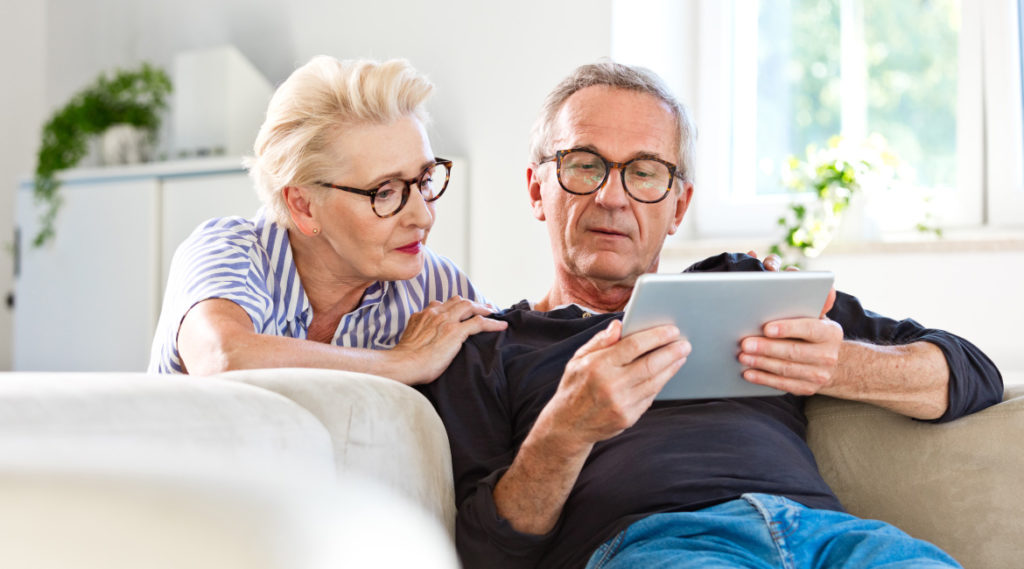 Technology is growing and expanding everyday and it can be hard for the everyday Aussie to keep up with advancements. In 2001, we marvelled at mobile phones with colour screens, and today, our smart phones allow us to check in on our grandkids with a video call, at very little cost. With every new tech release or gadget to hit the scene, one thing has remained consistent – new tech makes connectivity, and life, easier.
Whether you're reading this for you, your parents or your grandparents, these gadgets are sure to make life easier for older adults.
Who remembers everything? No one we know. Elliegrid's Smart Pill Organiser will remind you when it's time to take your pill. It has seven different compartments that organise pills by type, so you can just pour the pills straight from the bottle. The 'smart' part comes in when you download the EllieGrid and input the pill information for each compartment to identify the pill and how often it needs to be taken.
When it's time to take it, an alarm on the organiser will go off and a light will begin flashing and indicate which pill to take at that time. It's that easy!
Manage your home with the Amazon Echo Show. This all-in-one hub will keep you connected and entertained. Its 8 inch HD touchscreen display is perfect for seniors, especially when making video calls and its 13 MP front camera uses auto-framing to keep you seen and centred.
There's no need to poke around the device to find settings because it responds to voice commands. Plus, it can display a slideshow of your favourite family photos so you can always feel close to the ones you love.
Spacetalk Life is a smartwatch made for seniors with a built-in GPS Locator, SOS alert, and Fall Detection. Loved ones and carers can request access to the wearer's GPS location via the Spacetalk app, which the wearer can decline or accept. And when a fall is detected, it will alarm emergency contacts and inform them of the wearer's location.
Like a phone, it includes classic features for calling, alarms, reminders, step tracking and weather updates. While the price may be steep, it's a small price to pay for peace of mind.
It doesn't hurt to get a little help around the house. The Eufy RoboVac won't break the bank like most robot vacuum cleaners, but you can count on it to do the job and it's 75% quieter than more traditional vacuum cleaners! Even if you're out of the house, the touch-controls and EufyHome app make it easy to clean the space with the tap of a button.
If a self cleaning option is more suitable, you can opt for the iRobot Roomba i7+.
Taking care of our pets can be a chore for anyone, but of course there's tech to help with that too. Consider an automatic pet feeder to help with scheduled feeds, so there's one less thing to think about.
PETLIBRO's Automatic Feeder allows you to customise Fido's eating schedule for up to four meals a day and nine portions per meal. In dog meals, that's ten days and 25 days for cats! Plus, it allows you to record your own 10 second meal call, so your pet can stay connected with you.
There's no shame in being forgetful, but there is frustration – we've all been there! If you're prone to losing your day-to-day essentials, grab yourself an Apple AirTag Tracker. AirTags will easily keep track of keys, wallets, or even a pair of jeans. Phone notifications will alert you with the precise locations of your item.

With most modern tech and gadgets, connectivity to an app is essential. So make sure you're on the right mobile plan for gadget success.