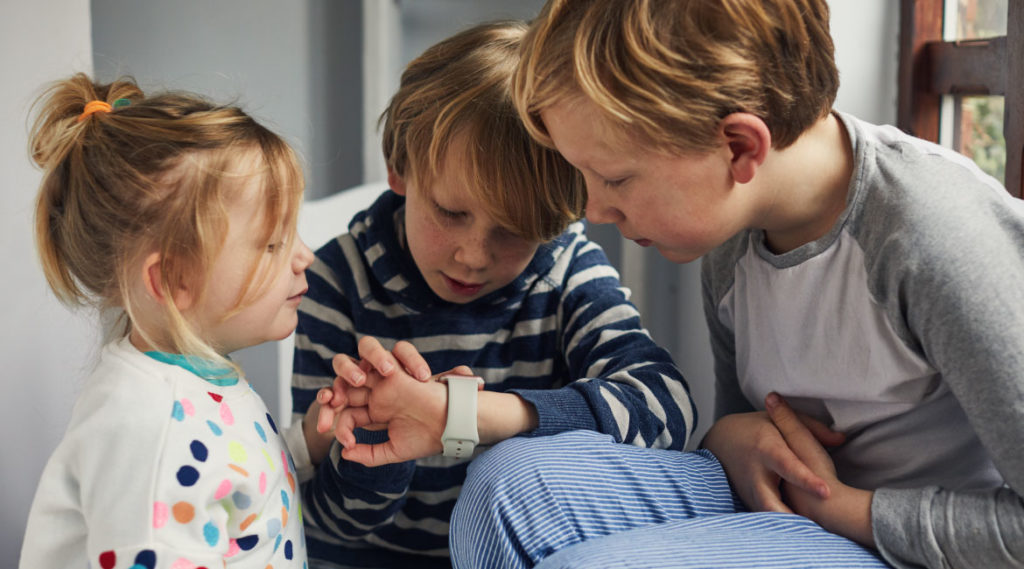 We get it, every parent wants to keep their child safe. But with your busy schedule, it can be challenging to know that they are A-OK and out of harm's way all the time.
But don't you worry just yet! Thanks to technology (once again), you can keep your precious ones safe even when you are miles apart from them.
Because let's face it, you're not just a protective parent, you're so much more than that! You have a tonne of things going on—so knowing that your child is safe and having peace of mind is priceless.
This smartwatch has been awarded the Red Dot Award for product design, so you already know that it's amazing.
With this watch, your child can make and receive calls from a set of contacts you choose. When your child needs help, an SOS alert function is customised to call you or other guardians. It also has a GPS tracker so you can know where your child is at all times.
Is your child spending too much time on their devices? There are a million and one things that children aren't supposed to see on the internet, but they can access all of it with a just click of a button. It's tempting to just cut off their access to technology, but being a parent in the 21st century means that you can't just confiscate your kids' devices without getting resented for it.
With Google Family Link, you can set their screen times and remotely lock their device when it's time for homework or family time. You can also see their locations as long as they have their devices, manage their apps, and view their activities online.
Eliminate your anxiety whenever you're not with your kids with Tracki. With over 20,000 positive reviews on Amazon, they have devices suitable for children, vehicles, and even your lovely pets.
If your family is the traveling type, you'll be glad to know they cover 190 countries! So say goodbye to your worries about losing your kids on your vacation in the Bahamas. If you're not sold on it yet, they also have a 30-day money-back guarantee.
Does your family love Apple products? Add an Apple AirTag Tracker to your next-to-buy list. With AirTag, you can easily keep track of your family members and other things you somehow keep misplacing. Attach it to your kids' backpacks, wallets, and keys, and let it do its magic.
You can effortlessly command, "Siri, find my kids," and voila, your phone will alert you with their precise locations.
35 million app users can't be wrong! Reclaim your time as a parent and give yourself a break with Life360.
With its advanced location-sharing features, you're sure to locate and get to your kid safely. It also offers driving safety features, with real-time speed monitoring so you can keep an eye on your kid on the road and whether they're riding a car or riding public transit.
To keep track of your kid no matter where you are, make sure you're on the right data plan. Check out our range of options now.