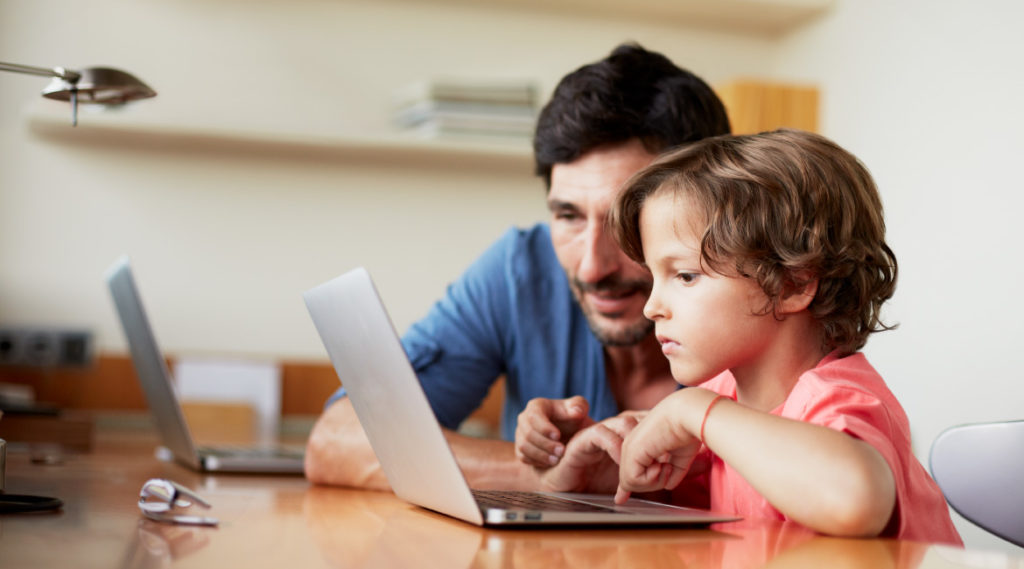 Can't seem to get your kids to stop playing Roblox? You're definitely not alone. The struggle is real for every modern parent.
It's important that our kids have a digitally balanced lifestyle, so why not turn their screen time into family time too? Getting stuck into Roblox can be a fun bonding experience with opportunities to learn more about your little person.
Here are a few of Dodo's favourite family-friendly games to play with your child on Roblox.
Think of Adopt Me! as a fleshed out interactive version of Tamagotchi. This game lets you raise and dress cute pets, decorate your house and play with friends.
It's recommended to play on a private server so you can play with your child 1-on-1. With a parent's guidance, this may start as a game, but can become a learning opportunity about how to care for pets.
If you have to guess what this game is about, we'll give you a hint: it's in the name.
We've all played a version of this game before, you work as a team to fulfil pizza orders. This one has an added real-world layer to it though. The reason you work at a pizza place is to earn enough money to upgrade your house and buy furniture, teaching your child the value of their hard-earned savings.
In this game, you and your child get to design the theme park of your dreams! Let their creativity fly by constructing a range of rides and choosing from hundreds of scenery pieces to build your site. After constructing the park, they can test out the fun new rides with you and their friends.
This one is like Theme Park Tycoon, except – you guessed it – it's a mall. With over 35 stores to choose from, you and your child can create your own personalised mall. Keep customers coming by building the right types of stores and decorating them uniquely. Once you've created all 12 floors, you will have conquered the Roblox Mall – success!
Let your child's imagination roam wild while experiencing a slice of day-to-day life of the real world. This game is basically The Sims of Roblox, simulating daily activities in the fictional city of Bloxburg. Choose from 12 different jobs, build and design a house, own a car, explore the city and interact with other players.
Welcome to Bloxburg is a paid game, and you can buy it for 25 Robux – less than a dollar.
A sweet little game that teaches children how pollination works, your child takes on the role of a beekeeper. The aim of the game is to grow a swarm of bees and collect their pollen to make honey. Use the honey to buy new tools, eggs, and other items that'll help you throughout the game.
This is the one game we're sure everyone in the family is familiar with. A virtual game of Uno with a variety of customisable house rules and features. You can choose to play in normal mode, or change up the game with Jump In, Teams, 7-0 and more! Every round is an opportunity for fun, laughs and bonding.
To run Roblox you'll need a solid internet connection to play uninterrupted. Need to upgrade your internet? Check out Dodo's nbn internet plans to get started.