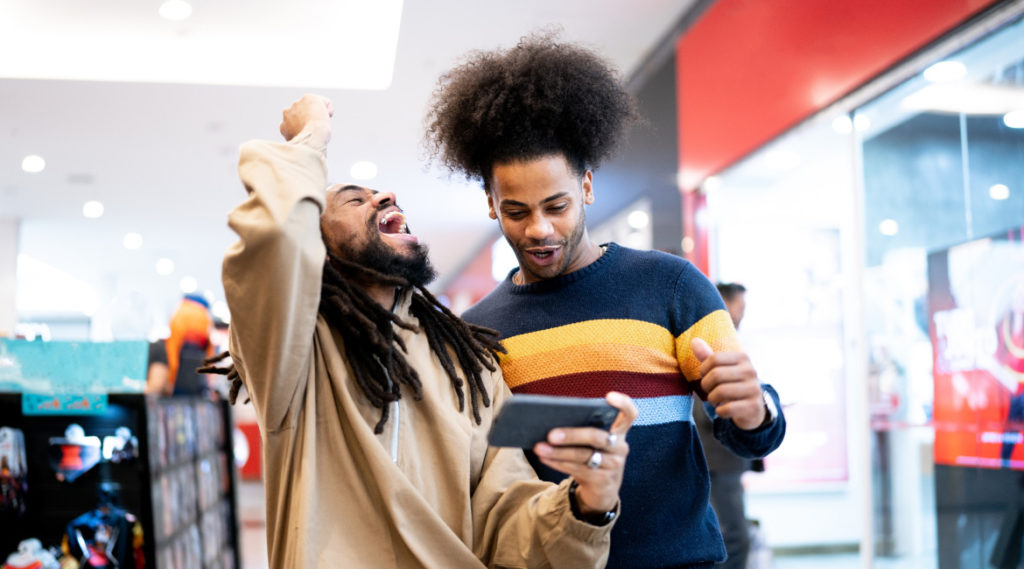 Much like the internet changing over the years, from dial up to the super fast speeds we get today, online gaming has changed dramatically over the past two decades. While we're suckers for modern graphics and worldwide connectivity, sometimes we feel nostalgic for the games of our youth.
Thankfully some of these classics have not only survived, but are thriving and are available to play right now.
The classic puzzle game known worldwide for its iconic music and addictive gameplay, it's one of our top nostalgic games. Tetris has been in the gaming industry for decades and most of us have probably played it. It requires strategic and quick thinking to get the oddly-shaped block pieces to fit each other perfectly. Now the game has levelled up where users can compete with their friends or in a Tetris World Championship.
From the gaming arcades to online, this game is still a fan favourite. With its bold design and iconic music, this game gives players an addictive rush as they lead Pac-Man (the main game character inspired loosely by a pizza with the slice missing) through a maze, devouring vast amounts of food in a short span, while escaping his ghost enemies. As the game progresses, the speed of all characters increases, simply adding more pressure and excitement. The game was designed to go on forever, contributing to its highly addictive gameplay. Pac-Man fans will be happy to know that they can still hit the highest score online today.
Gold Miner is a classic skill game that dates from the early 2000s. It will take you on an exciting adventure where you have to lower a grappling hook to dig for gold. All while racing against the clock. Players can still get the gold rush online as you collect nuggets, stones, and minerals to reach the daily goal. Be careful not to accidentally grab the dynamite.
The greatest MMORPG of all time, WoW launched in 2004 and is still receiving support and updates today. If you got lost with all their expansions, or perhaps you're just nostalgic for the earlier versions, worry not. Blizzard have released WoW Classic which allows you to experience the game like it was when it first launched.
Another game like Neopets that will have people thinking back to their childhood. Habbo Hotel is an online community and world building game that is still going strong 20+ years after launch. They have released their own collection of NFTs, selling out and generating over $10million, showing the game is still popular.
A classic of the real-time strategy genre, AoE2 has an active community to this day, over 20 years after launching. Gamers have loved being able to play with an alternate history and the visual design is a big part of the game's success. When they see the villages, the castles and the Paladins they create, it motivates them to defend their mighty empires.
Build up your town. Conquer your enemies through strategic battles and craft tactics. Learn a little history along the way. You can still play the original game, or one of the several HD remakes, online today.
A classic game for detective wannabes. Sign up for a case, travel across the globe, interview witnesses, and follow the clues to search for the elusive criminal on the loose. Missions begin with a treasure being stolen and the player flying to that location, testing the player's knowledge about geography and general knowledge about different countries.
Now, you can play detective on Google Earth! Google has partnered with Houghton Mifflin Harcourt to take players around the world to find clues and solve the mystery of The Crown Jewels Caper.
Originally a mod for Half-Life, Counter-Strike has developed into one of the most popular first person shooter franchises since its humble beginnings in 2000. While most of the action takes place in the new CS:GO, players can still take a trip back in time and play on servers of the original game released by Valve.
Whether you're ready to play one of the nostalgic games or downloading the next huge update for Call of Duty, make sure you have the right internet plan for your gaming session. Visit our Internet Plans for more information.