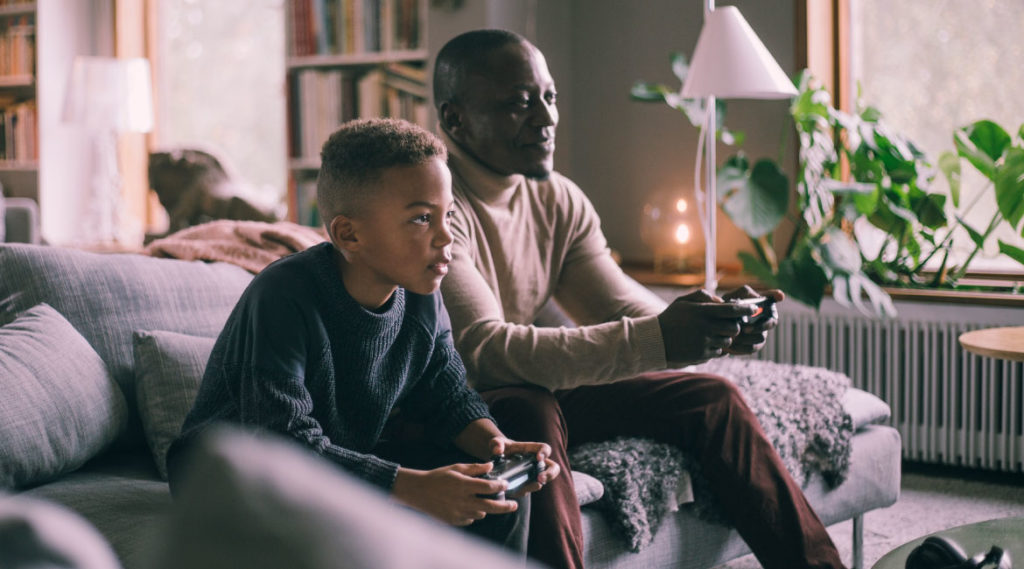 As we continue to tread a fine line between what we can and can't do outside our own doors, what we can do inside them is still entirely our own choice. And in Australia the punters have spoken: it's playing games.
In a recent report from PwC, in 2019 the interactive games and esports market combined in Australia was worth $3.175b. That number is expected to grow north of 6% for 2020, with PwC projecting a figure at around the $3.4b mark. Or more. These figures also suggest that, on a per capita basis, Australia is one of the world's largest consumer markets for gaming.
All of this is naturally helped with a steady stream of content, and nothing appears to be slowing down on the retail release front. Nor in major updates for titles that live in a persistent state, such as World of Warcraft, Fortnite and more. But to help keep you abreast of what's in store, let's look ahead to see what major releases and updates you can expect between July and September:
July
World of Warcraft: Chains of Domination9.1 update – PC

(official YT trailer: https://www.youtube.com/watch?v=cbkQEgf_TAs&t=212s)
Technically this is a June release (it comes out on June 30), but we figure enough of you might not get cracking on Blizzard's latest major update to its evergreen MMORPG until early July anyway, so we're going to let it count.
Chains of Domination is the first major update to the Shadowlands expansion. It introduces a new zone to The Maw, a new Raid, Sanctum of Domination (featuring 10 bosses), a new dungeon, Tazavesh (featuring eight bosses), a new PvP season and Mythic+ dungeons and a host of smaller additions centred around traversal, mounts, loot, levels and more. But for the story lovers out there, Chains of Domination escalates things with the Jailer and the four Covenants, making it a brooding and potentially game-changing update to Shadowlands.
Watch Dogs Legion: Bloodline DLC – PC, PS4, PS5, Xbox One, Xbox Series S|X
(official YT trailer: https://www.youtube.com/watch?v=1hTygmXCIpw)
Original Watch Dogs protagonist, Aiden Pearce, is joined by Wrench from Watch Dogs 2 in this story-driven DLC drop for Watch Dogs Legion, which sees both characters arriving in London ahead of the events of the base game. A full standalone narrative gives players a chance to take Aiden and Wrench on a wild ride that helps set up various story components for Legion proper, while also letting them play with the myriad systems Ubisoft, err, we mean DedSec is building there. If that seems like a bit of a mouthful, wait until you get a load of everything in store for you in this update: a killer robot army, more hackable tools and an all-new antagonist to rail against.
The Legend of Zelda: Skyward Sword HD Remaster

(official YT trailer: https://www.youtube.com/watch?v=X27t1VEU4d0)
What's better than getting The Legend of Zelda: Breath of the Wild 2, which is still only slated as "2022"? A HD remaster of The Legend of Zelda: Skyward Sword. Originally released for the Nintendo Wii, Skyward Sword is canonically the first telling of any story featuring Link, and details the actual creation of the Master Sword. Nintendo has painstakingly ensured that the once Wii-only waggle system has been not just transferred faithfully to the Joy-Con controllers, but also remapped to be button-only, so Pro Controllers or docked Joy-Cons will also work in a more traditional sense. Add to this a HD makeover, and you've got your Zelda fix until BotW2 finally graces us next year.
August
Hades – PS4, PS5, Xbox One, Xbox Series S|X
(official YT trailer: https://www.youtube.com/watch?v=tlvEVPSFuYk)
One of the most critically acclaimed games of the 2018 release year, Hades is heralded as the benchmark for the roguelike genre, and is perhaps keenly responsible for the creation of the so-called "God-like" subgenre. You play as Zagreus, son of Hades in mythological Greece. The roguelike element works in conjunction with the game's setting, whereby Zagreus is attempting to escape the Underworld to make his way to Mount Olympus, allowing for developer Super Giant to toy with the procedural dungeon-repeat system. Initially only available on PC and Nintendo Switch, Hades will find a host of new players on the other consoles when it releases in August.
Psychonauts 2 – PC, Xbox One, Xbox Series S|X
(official YT trailer: https://www.youtube.com/watch?v=EUfUnA2iEZ0)
When you name the main character in your game series that centres around the mind, Rasputin, you kinda have it all in the bag as far as "nailed it" goes. For the uninitiated, Psychonauts 2 is a sequel to the critically acclaimed Psychonauts, from Double Fine Productions (Brutal Legend). Psychonauts 2 sees players taking Rasputin through various mind-bending game-worlds based on other characters' brains. Inside these "mindscapes", you'll help them confront their fears and conquer their demons. If you can digest all of that you should have a pretty heady grasp on the type of craziness that awaits. Oh, and be ready for teeth. There'll be lots of teeth – trust us.
12 Minutes – PC, Xbox One, Xbox Series S|X
(official YT trailer: https://www.youtube.com/watch?v=G6I2rP3-B9k)
Featuring a stellar cast in James McAvoy, Daisy Ridley and Willem Dafoe, this highly unique gameplay setting sees you working your way through a crime in a top-down view of a single room through 12 minute time loops. Described as "Groundhog Day-like", 12 Minutes is an intense story-driven experience that blurs the line between games and art, while serving up what promises to be top-notch writing, a gritty setting and performances that threaten to change the way we see games of this nature received, and conceived moving forward. The studio has name-dropped films such as The Shining and Rear Window, which should give you an idea of what you're in store for.
September
Riders Republic – PC, PS4, PS5, Xbox One, Xbox Series S|X
(official YT trailer: https://www.youtube.com/watch?v=ALqtzsEa-74)
Action sports as a genre is on the march, and Riders Republic is leading the charge. Featuring disciplines like mountain biking, snowboarding, and wing suiting, this multiplayer action sports playground serves up so many options, players won't know what to do one minute to the next. With up to 50 players on new-gen machines, gorgeous landscapes, group and solo activities, as well as bosses and new content already being teased in a post-release world, the hope for Ubisoft is that Riders Republic can live in that persistent state with regular updates and seasonal content moving forward. A winning formula, really. It also features major action sports events such as the X Games and Red Bull Rampage, so this is legit.
Hot Wheels Unleashed – PC, PS4, PS5, Xbox One, Xbox Series S|X
(official YT trailer: https://www.youtube.com/watch?v=rqOJ0xpGl68)
If you're a toy line that has remained relevant for over 50 years, to the point Triple-A level videogames are being made about you, you're doing something right. Like the LEGO toy line adjacent to it, Hot Wheels just keeps on keeping on! In Hot Wheels Unleashed we get a fast racing experience that is a little bit arcade, a little bit Mario Kart and a little bit Forza (the Horizon kind). Utterly gorgeous and full of personality, with outlandish tracks backed by real-world locations, this might scratch a few racing game itches before the big one in Forza Horizon 5 rocks the gaming landscape this November.
Assassin's Creed Valhalla: The Siege of Paris – PC, PS4, PS5, Xbox One, Xbox Series S|X
(No trailer yet)
Based on a real-life battle between France and the Vikings, Assassin's Creed Valhalla's The Siege of Paris. The second major expansion for the game following on from the recently released Wrath of the Druids – will serve up Valhalla's seventh game space to explore, preceded by Norway, Vinland, England, Ireland, Valhalla and Jotunmheim. And if putting all of those spaces into a single sentence gives you any indication of the sheer scale of Valhalla, consider adding Paris and other parts of "Francia" to that and, well, it looks like our Sagas are in stead for more tall tales, lead by the ever-capable Eivor of Raventhorpe. With Ubisoft's recent commitment to another year of post-release support, it's beginning to feel like we've only scratched the surface of Eivor and co's British Isles endeavours.
Download the world's hottest games and updates with Dodo's range of nbn and energy plans.