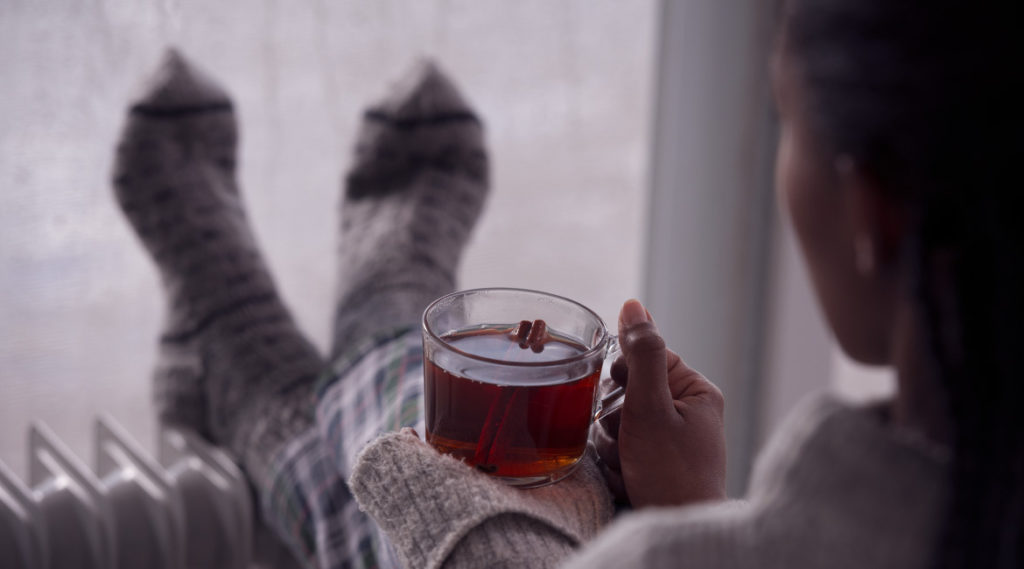 While we get cozy on the couch with tea, chilly nights are inevitable and we're here to help you keep warm this winter with our top portable heater picks.
The key to managing temperature comfortably at home is with a reliable energy-efficient portable heater.
Here are our Our Top 5 Portable Heater Picks For A Warm Winter:
This Dyson Pure Hot+Cool HP00 won't only make sure you're warm during the Winter, it also maintains air quality. It's an all-in-one fan, heater, and purifier, making it useful all year round.
Its intelligent thermostat helps maintain a desired temperature and saves users money and energy. It cuts out when a set temperature is reached evenly throughout the room. Using just 1w of energy while on standby mode, it kicks in to resupply the heated airflow if the temperature drops.
While this workhorse carries a hefty price tag, it makes for a good investment for families without a split system at home. It features a built-in sleep timer and an elegant magnetic remote that can be fixed to the top of the heater.
Fans of the Dyson back its performance with stellar reviews online and that's why it's one of our portable heater picks.
Looking for a fireplace without the major renovation? We've got the option for you!
The Dimplex Casper 2kW Optiflame LED Portable Electric has two heat settings making it quickly adapt to varying heating requirements. It also features an energy-saving thermostatic temperature control that maintains the desired room temperature.
Heat up your space and enhance your ambience with its Optiflame LED effect and lava rock style fuel bed. The flame effect works independently of the heater, so you can enjoy a cozy ambiance without the warmth whenever you feel like reading a book near a fireplace.
This DeLonghi 2400W Dragon 4 Oil Column Heater has 2.5 kW heat output and comes with three heat settings. It has a built-in energy-saving room thermostat and a 24-hour timer to keep you in control of its settings, making it a reliable and efficient companion during cold Winter nights.
This heater heats faster than any traditional oil-filled radiator with its radiant heat and enhanced chimney effect. This allows you to produce waves of cost-effective heat.
It has an elegant design and pure brilliant white finish. It features pre-assembled easy wheels and a carry handle making it convenient to move around your house.
This Devanti 2400W Electric Ceramic Tower Heater features a dual power setting of 1200W/ 2400W. Its adjustable thermostat ranges from a low 10°C to a high 49°C, ensuring efficient heating throughout the cold season.
It has a PTC ceramic element that helps it deliver instant heating, making it longer-lasting and energy-efficient. Another top feature is that it oscillates within a 70 degrees arc allowing the warm air to spread all over the room.
It also has a user-friendly LED touchpad, overheating protection, anti-tumble design, built-in handle, and handy remote control. It's a top portable heater pick to keep you warm this winter!
If you're looking for a heater for your room or office, this might be the perfect fit for you. The Bitzong energy Efficient Portable Ceramic delivers effective heating while helping you save big on utility bills.
This little unit produces heat while using a lot less power than other conventional electric heaters on the market. Its swing function warms up the room by allowing the heater to disperse heat at a wider angle. It can also shut itself down if it detects a fall, making it safe for toddlers and pets.
In reality, the size of your power bill is not as simple as what heater you own. Save even more on your energy bill. Check out our range of electricity and gas plans now.