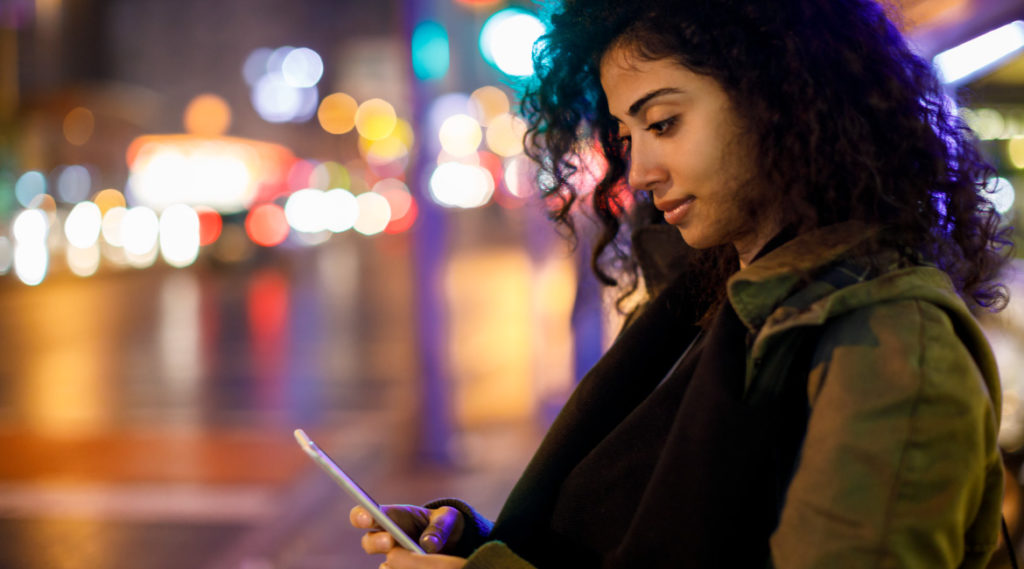 While most of us set aside time to exercise our bodies (and spend a stack of cash on gym memberships we may or may not actually use), very few people schedule workouts for their brains. And let's face it: we could all do with a little brain boost from time to time.
The jury's out on whether brain-boosting apps can actually increase your cognitive function. But there are a bunch of great mobile apps available that will give your brain a little break from thinking about the stresses of work or school (or COVID), and give you a few minutes to switch off.
Here are seven of our faves:
This app is great for those of us who are just feeling a little… stuck. Each day, the app gives you prompts to think about what you're grateful for, what you're scared of, and how you're generally feeling to help improve your overall mindset. It also offers short courses in positive psychology and cognitive behavioural psychology.
Meditation is proven to help us stress less, sleep better, and focus more. It can also be really hard! This app helps you get started – and stick with it. Headspace sends you notifications each day, reminding you to sit down for a brief guided meditation and body scans. There are a variety of different programs, covering relaxation, anxiety, anger and focus.
One of the best ways to utilise different parts of your brain is by learning a language, and Duolingo is an awesome place to start. Choose from a bunch of different languages, and spend a few minutes each day learning how to read, pronounce and remember words and phrases.
Feeling anxious is not fun. This illustrated app is a tranquil way to help reduce stress and anxiety through a series of mantras, games and activities. Just a few minutes a day can help relieve negatives feelings and may even help build resilience and overall calm.
Putting numbers in a box sounds easy, but sudokus can be:
A. Diabolically difficult
B. Pretty frustrating and
C. A wonderful way to get out of your head while you attempt to solve it.
This number puzzle may help sharpen your cognitive function, but even if it doesn't, it feels enormously satisfying when you get it right.
So this one might not actually improve our cognitive abilities, but Lumosity's series of games – which users play against the clock – certainly make you feel like you're giving your brain a workout. The free version allows you to play three games each day covering off problem solving, memory, attention span and processing speed, that range from 'urgh, that's so easy' to 'who knew feeding fish could be so challenging?!'.
This app, hands down, is the best brain-boosting app on the market. To get the full benefit, key in your home address, locate your nearest park, and walk, jog, or ride your bike there. When you get there, sit down on the grass, take a deep breath, and soak up the serenity of your surroundings. Research has shown that the best way to give your brain a break is with fresh air in the great outdoors.
Does your mobile plan give you enough to data to download apps to your heart's desire? Check out our range of plans and make the switch now.