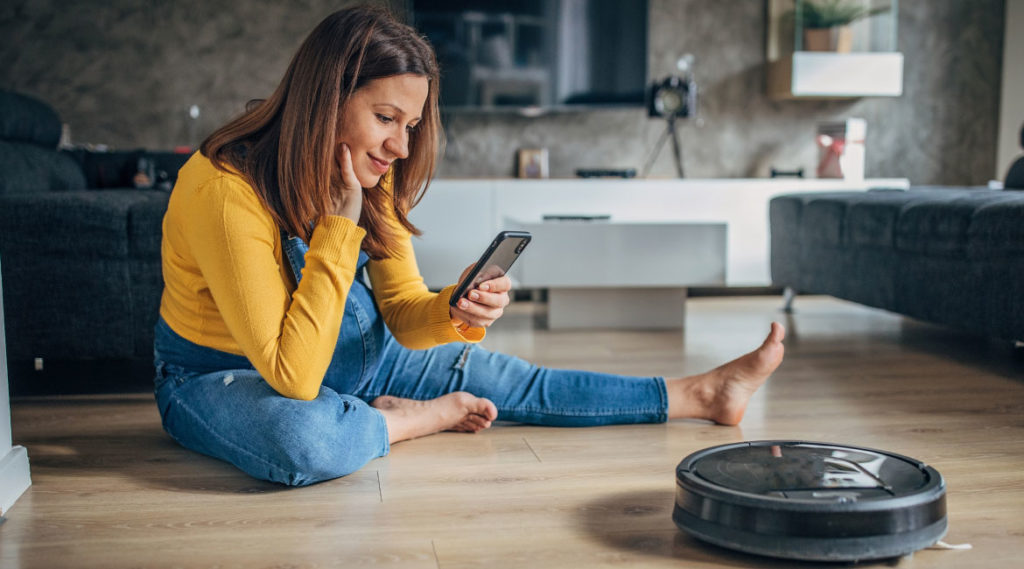 At this year's Consumer Electronics Show (CES) – one of the biggest tech conferences on earth – the world's largest toilet manufacturer unveiled its most daring invention yet: the wellness toilet.
So, it's a toilet. And it's really expensive. But what makes it different from regular toilets is that it analyzes your business (yes, really) and provides advice on how you can live your life better. It might tell you to incorporate more bran in your breakfast, exercise more, or up your water intake. It might tell you to make a chicken salad, and give you the recipe. It's like a health tracker, but it's your toilet.
So what else does the gadget world have in store for us in 2021? And do we really need them? Let's dive in to the useful – and useless – gadgets and gizmos doing the rounds this year.
The Mudra watchband allows you to control your smart watch using one-handed gestures, like tapping your fingers together to answer a call, rotating your thumb to dismiss notifications, or shaking your hand to skip to the next song on your playlist. Essentially, it means you can use your watch without using the touchscreen, making it a game changer for people with disabilities or accessibility issues. It's no surprise Mudra Band won Best Wearable at this year's CES.
2. Foldable phones
We're not talking about the flip phones from the noughties you perfected your Snake skills on. Both LG and Samsung have reimagined the standard, flat screen smartphone, turning them into devices that can be folded and rolled, turning your phone into a tablet in no time. They actually look pretty good – but they don't come cheap. Samsung's Galaxy Fold is just under $2000, and the LG Rollable (expected on the market later this year) is tipped to be around the same.
Less tech and more kitchen appliance (and didn't make an appearance at CES, but should have), this handy benchtop unit takes your kitchen scraps and transforms them into odourless, dehydrated 'EcoChips', all through the power of heating, cooling and grinding. This kitchen wiz will drastically reduce food waste that's destined for landfill, turning it into chips you can chuck onto the garden as instant compost.
When was the last time you had a hankering for a soft-serve ice cream that you could make… IN 90 SECONDS? Meet the ColdSnap. It's a little like a SodaStream; insert your canister (in this case, a small silver pod filled with all the makings for a soft service), press a button, and a minute and a half later? Sweet, soft-serve success. ColdSnap isn't available in Australia yet, but the hefty pricetag – and the fact that you're relying on premixed ingredients, so not actually making home-made ice cream – means we're more inclined to stick with a Bubble O'Bill from the milk bar anyway.
5. The Eco Remote Control
"Make it a remote, but make it sustainable," they said. And 'they' (AKA Samsung) delivered, with a recycled plastic TV remote that charges via sunlight rather than relying on single-use batteries (it also charges via USB). Samsung have predicted that eco remotes like this could save just under 1 billion AAA batteries going into landfill. The new Eco Remotes will be included with all new Samsung TVs released this year.
Want to splash some cash on some new appliances? Make sure you're on the right home energy plan first. Check out our range here.