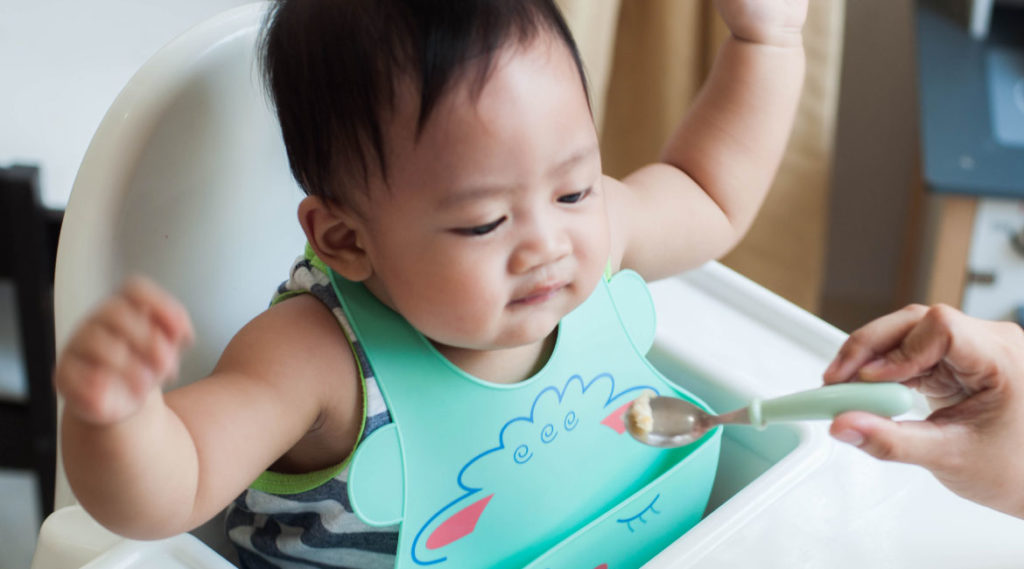 Congratulations on your new baby! It's all smooth sailing from here. (Said no one ever.)
Being a new parent can feel like the hardest thing in the world- and honestly, it probably is. So you don't need added stress trying to figure out which baby products are worth purchasing and which ones aren't. We're here to help you navigate this new world of baby products- you can thank us later!
So take a quick break from diaper changes and the many new (potentially puke-related) responsibilities you have. Instead, just relax for a moment, sit back with your favourite cup of coffee, and keep reading. We hope your baby is fast asleep because you'll want to read through this whole list.
We've got the verdict on which baby products will make you and your baby's life easier!
If your baby's a messy eater, you're gonna want to buy 10 of these.
Rated 4.9 stars on Amazon, this bib is a best-seller loved by parents worldwide. With so many adorable designs, the Wonder Bib is also 100% safe because it's made from food-grade silicone—BPA-free, PVC-free, and free of Phthalates. The neck closure is also adjustable, so it can grow alongside your little messy eater.
Our Verdict: You guessed it, this one's a hit! Super adorable designs, highly rated reviews on amazon, safe for babies, and a fair price tag. What more can you ask for?
With the winter months coming up, you'll need a sleepsack to keep your baby warm all night long. Meet the #1 choice of hospital nurseries to promote safe sleep.
Even the International Hip Dysplasia Institute recognizes this sleepsack wearable blanket as "hip-healthy" as it allows room for kicking but can't be kicked off, so you can rest easy knowing they're sleeping safely and comfortably. And if you're wondering about how it works for nighttime diaper accidents, it features an inverted zipper for easy access.
Our Verdict: This one is a hit! For only $35, you can make sure that your baby is safe, comfortable and warm. It's highly rated on Amazon and did we also mention that this brand cares for our planet? Their products are made of sustainable and organic materials.
This Cradling bouncer claims to cradle and bounce your baby to sleep. When you're too tired singing sweet melodies to your baby, you'll be glad to know that this has built-in music to relax your baby. Other notable features include cushioned foot pillow and side supports with a removable headrest. Don't worry about getting messy with the seat pad because it's totally washable.
Our Verdict: We'd have to say this is a MISS. As much as we would want to give this a thumbs up for the fair price and promising features, there are just some mixed reviews about safety and performance issues we cannot ignore.
The Halo Bassinest is designed for mothers to make it easier to care for their baby from bed. No more stressing about spills and those mini accidents because the mattress is waterproof and includes a washable fitted sheet. The bedside is adjustable and can be lowered and locked in position. You can also store all your baby stuff with its convenient storage pocket.
Our Verdict: MISS MISS MISS! Okay, maybe that's too much of MISSES, but we can't blame ourselves for this verdict. For the $199.99 price tag, there are a lot of features that this product just failed to include. We wished that it had some music features to help the baby sleep. After all, a sleeping baby means you get more sleep too.
This is the mother of all baby monitors. Not only can you keep an eye on your little angel while they sleep, but you can also track their sleeping and breathing patterns, all while playing the sleepiest lullaby tunes. This product sends notifications to your device and sends detailed reports and data on your baby's sleep, which includes sleep quality and sleep duration. Best of all, it's a contact-free device, with no wearables, no washing, and no charging needed.
Our Verdict: This one is a hit! This device can grow with your child, plus you don't even need to charge it, so that's one less thing to think about and another way to save energy.
Let's address the expensive elephant in the room. We know that $594 is quite the splurge for a baby monitor, so you might want to opt for the Nannio Comfy Baby Monitor instead. It also has temperature alerts, built-in lullabies, and a wireless design!
Are you ready to start online shopping for your newborn? Before you add to the cart, make sure you have the best internet plan. Never miss the best deals online with Dodo's internet plans.