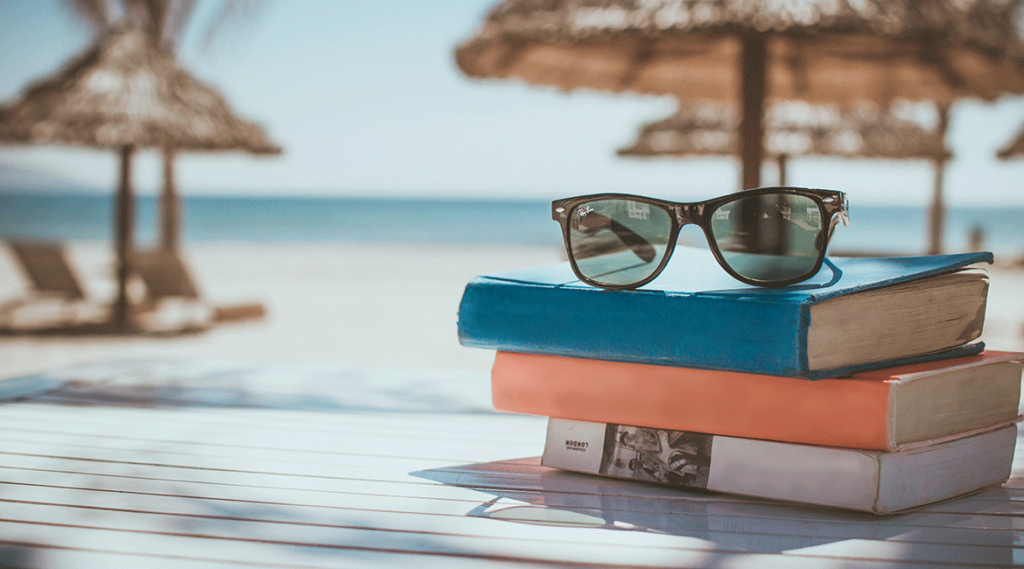 It might be summer and the weather is all kinds of hot, but let's not forget that the world is also heating up (and not in a fun, 'let's go to the beach' kind of way).
If we've learned anything from our pal Greta Thunberg, it's that, when it comes to climate change, it's up to all of us to do our bit.
So how can we have our best summer ever but in a super sustainable, very eco-friendly way? Here are a few ideas:
Embrace all the eco-activities
Looking for adventure? Want to get physical? There are heaps of outdoor activity options that are high stoke but low carbon footprint. You could swap the jet ski for a paddleboard, try your hand at fly fishing, jump in a kayak or climb a mountain (just make sure you set off early morning if it's going to be a scorcher). If you don't own a surfboard or canoe, don't stress – a lot of Aussie beach and river towns have rentals up for grabs. Just ask around!
Choose a non-toxic sunscreen
PSA: not all sunscreens are created equal. In fact, some non-natural sunscreens include chemicals like oxybenzone, which has been linked to things like coral reef damage. But before you start ditching SPF protection all together, you should know that there are natural, cruelty-free and eco-friendly alternatives on the market. Like, sunbutter for example. These guys are Aussie-made, vegan and exist to actively reduce sunscreen pollution. How good!
Turn on the fan
Did you know ceiling fans are proven to be way more enviro-friendly than air cons? Now you do. They're also cheaper (air cons use a tonne of expensive electricity) and actually circulate healthier air (no air con colds here, thank you). Next time the temperature is rising outside, consider chucking on the fan and revelling in its gentle, cooling breeze. Closing a blind or two is never a bad idea either – keep that cool air inside!
Go electric
We're talking everything from electric BBQs (rather than your average gas guzzler) to electric cars (you can rent a Tesla from these guys). Choosing electric means you're actively reducing pollution from driving – electric vehicles have zero exhaust emissions – helping to make your summer road trip/camping session guilt-free!
Stay (close to) home
It's not summer without a summer holiday. But what about all those pesky holiday emissions? Instead of spending all your time in the car this year, consider holidaying closer to home. Is there a local beach you've never explored? Could you swap your coastal getaway for a mountain adventure that's packed with swimming holes and river swims? While you're considering how to holiday more sustainably, why not check out the public transport options – there might be a train that takes you from A to B-e-a-ch faster than a car!
Eat seasonally
Mango, passionfruit, cantaloupe – oh my! Eating seasonally for summer is a great way to combat climate change and support your local farm community in the process. Not only does it reduce your food miles, therefore reducing your carbon footprint, but the quality of food is going to be fresher and tastier. Not sure what produce is considered seasonal? Your local farmer's market is a good place to start.
Do your chores off-peak
Just because it's summer doesn't mean we don't have laundry to wash and dishes to clean. If you want to keep your house cool – and save yourself a pretty penny in the process – try to time your household chores with off-peak periods. This might mean running your dishwasher overnight rather than straight after breakfast.
Skip the dryer
Speaking of household chores, let's skip the dryer. It's summer in Australia, there's enough heat out there to fry an egg so we're pretty sure your clothes will dry on the line. Clothes dryers are a bigtime electricity waster and they're guaranteed to heat your laundry up – let's postpone our dryer sessions for the wintertime.
Power your perfect Aussie summer with a Dodo mobile, internet or energy plan.