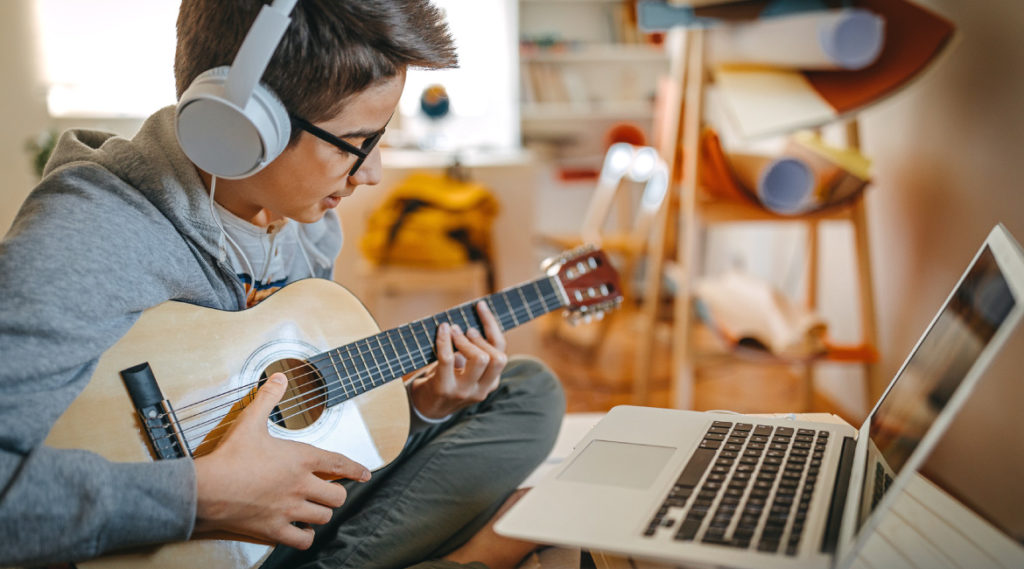 The current pandemic has allowed people to binge-watch tons of shows across all sorts of platforms. But what do you do when you have watched everything? More importantly, what do you do when your kids have watched everything? YouTube! There are some really cool YouTube channels out there, particularly for young kids, and the really cool thing is they are always posting new videos and already have a ton of content to watch. Here are our five favourite YouTube channels for kids.
Super catchy songs and nursery rhymes that are guaranteed to get kids up and dancing around. Jacinta, Will, Jackson, Alyssa and Rachel are all from Melbourne, and they have lots of original songs about numbers, the alphabet, colours and animals. They have a ton of silly costumes, their energy is contagious and your kid will love singing and dancing with Bounce Patrol. They also have a Spanish channel that has all their songs dubbed en Español.
This channel takes your kids most loved Netflix characters and puts them into a non-stop marathon of song and dance. When they're bored of that, they can also enjoy educational videos of science experiments or arts and crafts. Popular Netflix kids characters such as StoryBots and Super Monsters have a bunch of videos, but it doesn't stop there. They also live stream episodes from some shows, like Go! Go! Cory Carson!
This is a great channel that is all about science. From the creators of the channel, Crash Course, which produces tons of educational videos about a variety of subjects, this channel is aimed at, you guessed it, kids. They break down a bunch of different science topics like Engineering, Biology, Astronomy and Geography, into brief, entertaining videos that teach kids about science using concepts and themes that are familiar to them.
Who doesn't love The Wiggles! Emma, Lachy, Simon and Anthony, along with all their singing and dancing buddies, have been entertaining young kids for 30 years. Dorothy the Dinosaur, Wags the Dog, Henry the Octopus, and the rest of the gang are all there for the fun, singing and dancing. And The Wiggles aren't just about random and goofy kids music, they use their talents to teach young kids about everything from animals, nursery rhymes, numbers and letters to one of their classic songs Fruit Salad, which celebrates diversity and inclusion. They also have a ton of videos where they read books. And by read, we mean sing.
National Geographic Kids is an absolute gem. From Disney and National Geographic, this channel has everything you would expect from National Geographic. Videos like Cool Facts About Roller Coasters and Hanging Out With Chinstrap Penguins, mix with videos about science, nature, and one of the most popular shows, Weird But True. This is a great channel for kids and parents to watch together, and is great for school age children who might be missing school due to the pandemic. It is also just plain fun to watch.
YouTube Channels are the perfect way to keep your kids entertained without having to pay for additional subscription fees. Find out how to save even more money online by browsing our great range of value internet plans.