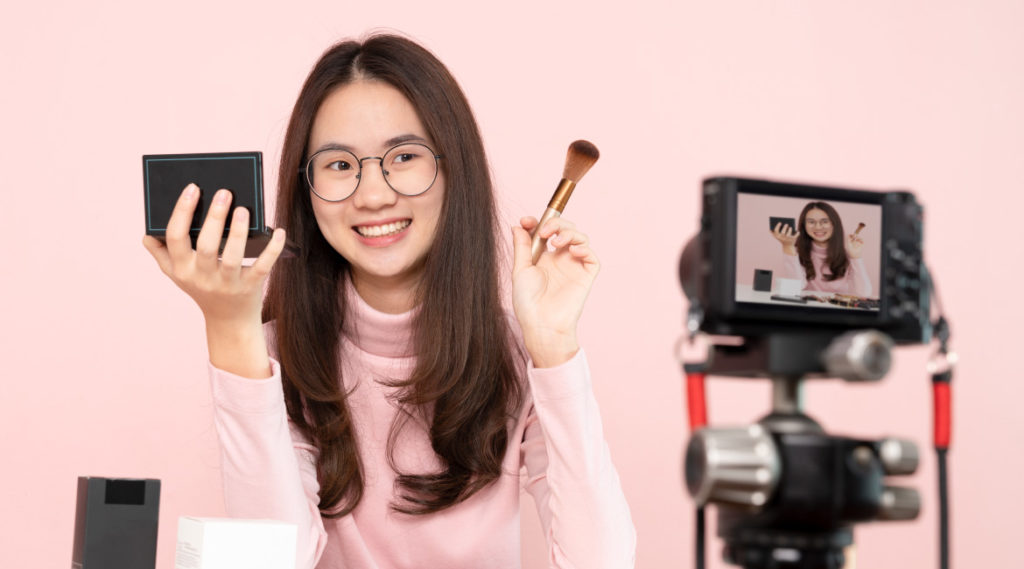 Once upon a time, in the days before online shopping, streaming services and great home internet plans, the answer to 'what do you want to be when you grew up?' had many potential responses: doctor, lawyer, astronaut, author, hairdresser, vet or fire fighter.
Ask a kid these days, and they're likely to reply "YouTuber!". More Millennials and Gen Z-ers – aka children and teens – are aspiring to be fulltime vloggers than they are nurses or vets. After all, YouTubers have influence, fame, and fortune, and it can all be achieved from the security of your bedroom.
But what exactly is a 'YouTuber', and is it a career path parents should be encouraging? Let's dive in.
What is a YouTuber?
A YouTuber (or vlogger) is someone who creates content on YouTube. Their videos are usually entertaining, informative or instructional. The most popular YouTubers are gamers, comedians, hair and makeup artists, and – weirdly – kids playing with new toys. Like Nastya is a 6-year-old Russian-American girl who posts clips of her and her dad singing, playing and swimming at the beach. Her channel has over 63 million subscribers.
And what's a vlog?
Essentially a blog, only a video. Vloggers film and upload videos of what they're up to, like playing games, opening packages, doing tutorials, like hair and makeup, or talking about their lives.
How is a YouTuber different from, say, Justin Bieber? He's big on YouTube, right?
He is, but artists like Justin Bieber, Katy Perry and Billie Eilish achieved fame through their musical talents. Justin Bieber was a busker, Katy Perry pursued a career as a gospel singer, and Billie Eilish uploaded her songs to SoundCloud (a popular music sharing site). YouTubers like Emma Chamberlain and Ryan Kaji found their fame – and fortune – by making videos of themselves living their lives.
How do you actually become a YouTuber?
Really, anyone who's uploading videos of themselves is already a YouTuber, but to get paid for it, you need subscribers. A lot of them. PewDiePie, a Swedish comedian and gamer, is one of the biggest YouTubers in the world, and has over 107 million subscribers.
You can get paid for posting videos of yourself?
You can indeed. If your content is engaging and popular, you could find yourself being sponsored by a brand. This is generally when you're considered an influencer, or a microcelebrity. You can also earn revenue from Google AdSense, affiliate links, and third party membership sites.
Should I be worried about how much time my child is spending watching these videos?
It's important to set some ground rules around how much screen time your kids are having, but you should also be across what they're watching. While unboxing clips and makeup tutorials are generally relatively harmless, some vloggers use offensive language, incite bad behaviour, and just aren't great role models.
Sit down and watch some of these clips with your child. It can be a good opportunity to have some conversations – in a non-judgmental way – about why your child finds these YouTubers interesting or entertaining, and discuss the differences between reality and entertainment. For the majority of the population, these videos don't represent real life and can encourage materialism and not-so-good character traits.
On the flipside, many YouTubers are actively educating their subscribers on really important things, like tolerance, equality, and kindness, so it's good to do your homework before making decisions about what is and isn't OK.
Whether you're watching unboxing videos or cats riding Roombas, it's important you've got a good broadband plan. Check out our range of packages here.