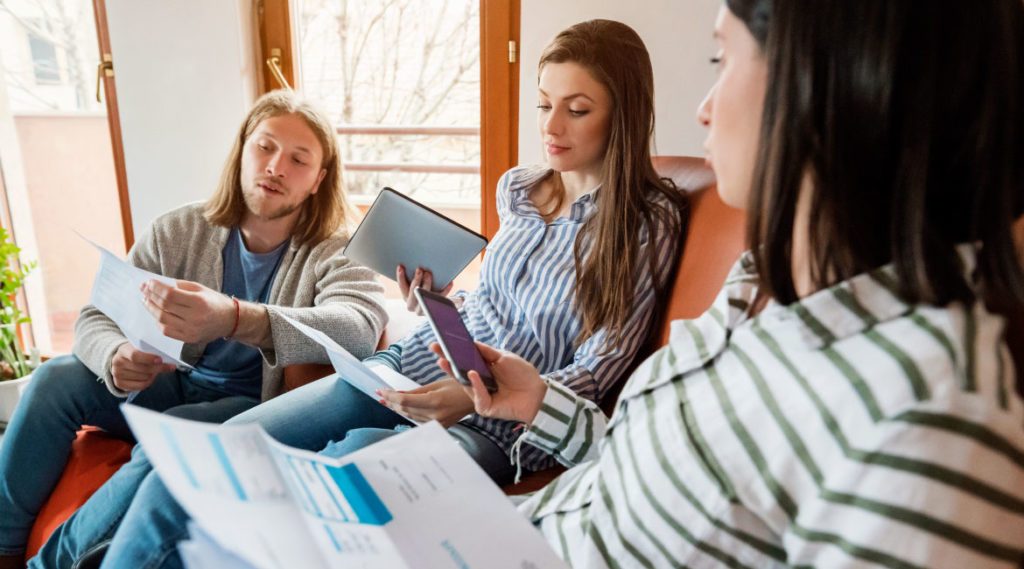 When you think of being energy efficient at home, you might think of installing big changes like attic insulation and double-pane windows. But if you live in a share house, it's almost impossible to do a renovation as simple as caulking around windows to close gaps. (We know, we've tried.)
The truth is you don't have to flip your house upside down to make it more energy-efficient. There are so many ways you and your housemates can reduce your energy consumption, and all of them start with small changes that anyone can make—even if they're not really aware of how much electricity they use.
Here are a few tried and tested home practices that you and your housemates can do if you don't want to be shocked by next summer's energy bill again.
1. Invest in energy-efficient lighting
With incandescent light bulbs being phased out in Australia, now is the perfect time to upgrade to energy-efficient light bulbs. Using energy-efficient ones, such as smart bulbs is a quick and easy way to lessen your energy consumption. Fun fact: smart bulbs use less than 75% of the energy it takes for incandescent light bulbs to produce the same amount of light.
If you want to take your conservation efforts even further, consider installing timer light bulbs in share home. This way, you'll never have any lights on when no one is using them.
Get your housemates to pitch in and watch your energy bill get lighter in the long run.
2. Adjust your thermostat to the right setting
Don't underestimate your thermostat!
Making minor changes to your thermostat can have a big impact. If you leave your house daily, adjust your thermostat a few degrees higher in the summer or lower in the winter to avoid paying to heat or cool an empty apartment or home. If you have a choice in which thermostat you're getting, choosing a smart thermostat enables you to schedule the temperature in advance, so you don't have to adjust it manually everyday. For the summer, keep in mind that air conditioning accounts for 12% of the typical energy expenditure, so maybe it's time to put the fan on its highest setting!
3. Use curtains and window coverings
Without curtains, the sun can beat directly through your windows. In the summer, hang curtains or blinds to reflect the light and keep the heat out. In the winter, keep them open to let the sun's rays in and give some warmth to your home.
4. Improve your laundry habits
If you have a laundry area in your shared accommodation, you might consider upgrading to a more energy-efficient washing machine and dryer. After the initial investment, you can save a lot on water and electricity bills every month—and that adds up!
If you and your housemates aren't willing to pitch in for a new appliance, that's totally cool. There are always simple ways to lessen the burden in the laundry. Some things to remember: wash only when you have a full load, unplug machines when not in use, and wash with cold water.
5. Consider bundling your services
If you're currently paying your utilities separately, it's probably time to get a bundle. Leverage the power of bundles, especially when you're splitting the bill with others, so you can lessen your energy consumption and save your $$$. Choose a provider that can cover your wifi, mobile, and energy plans. This way you can pay your bills in the same app, all in one go.
Dodo's energy-saving bundles are tailored to help share house residents like you save up and be more energy-efficient.