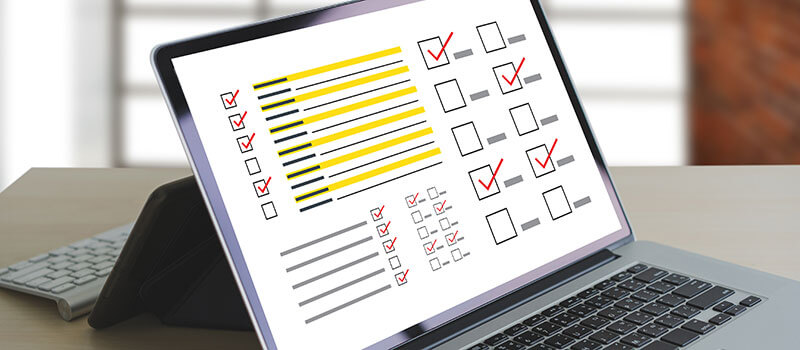 What to know before looking for the best nbn™ plans
Whether you already have an nbn connection and are shopping around for a new deal, or are getting ready to sign up for the nbn for the first time, you have likely put a lot of emphasis on finding the best plan. But the best nbn plans aren't always those that offer the best speed or the most attractive price. Most of it comes down to knowing what your needs are, and then finding a plan that meets those needs affordably. The reason many nbn retail services providers include the lowest speed tier as part of their plans is that this is sufficient for many users. In this guide we break down the things you need to know before you start looking for a better nbn plan.
What nbn connection technology you have
To accelerate the rollout of the nbn across the country, the NBN Co used a Multi Technology Mix (MTM) approach. This means that your home or business would be using one of seven different connection technologies, with some not supporting the highest speed tiers now available.
Connection Technology Type
Theoretical Maximum Download Speed
Fibre to the Premises (FTTP)
Fibre to the Node (FTTN)
Fibre to the Curb (FTTC)
Fibre to the Building (FTTB)
Hybrid Fibre-Coaxial (HFC)
Fixed Wireless
Sky Muster Satellite Service
1 Gbps1
100 Mbps2
500 Mbps1
100 Mbps2
1 Gbps1
75 Mbps3
25 Mbps

1 This is the theoretical maximum download speed supported by this connection type, though only a top speed of 100 Mbps is currently offered.
2 Top theoretical maximum download speed available through Dodo for FTTN and FTTB connection types is 50 Mbps.
3 Actual speed on Fixed Wireless is highly variable and influenced by a number of factors.
If you aren't sure what connection technology has been used at your location, checking your address on our nbn™ rollout map will give you this information. Most regional and rural locations would be on Fixed Wireless, with the Sky Muster Satellite Service used for remote locations. The nbn™ Technology Choice Program does allow property owners to apply to have their connection technology changed, but the process isn't immediate and there are costs involved.
What speed you will need
Having the fastest speed available sounds appealing, but in many situations it is unnecessary. There are three primary influences to consider before deciding on your speed tier.
How many people will use your Internet connection?
Your actual download speed is split between each active connection. So, the more active connections you expect to have at the same time, the greater the need for a higher speed tier. Entry and mid-level speed tiers are usually enough for smaller households with average streaming and online gaming needs.
What each person will use the Internet for
While the download speed of your connection is split between all active connections, it is important to know that it isn't split equally. Some online activities are more data intensive than others, scrolling through your Facebook News Feed requires less than streaming a movie in HD but downloading a new game update could use far more. An nbn25 plan under the right circumstances will support two people streaming in SD quality at the same time, but a four person household where everyone wants to be able to stream, game, or browse at the same time would need a faster connection.
When will most of the people be online
Your connection speed is not constant, with a number of factors affecting it and not all of these within your control. One of the biggest factors is time, with peak internet usage considered to be between 7pm and 11pm, when more people are online and using more of the available bandwidth. This is why nbn providers list the typical evening speeds for each plan, so that you know even if your plan supports speeds of up to 50 Mbps, typical evening speeds might be less than 50Mbps. The larger your household, and the greater their demand for data intensive online activities between 7pm and 11pm, the greater your need for a top tier speed plan.
This is also where the connection technology your location uses affects your speed options, with Fixed Wireless and satellite services both not currently supporting the top nbn speeds available. Meaning the best nbn plans available to you will be those offering the speeds supported by your connection technology.
How much you are willing to pay
Many nbn plans now offer unlimited data, so the greatest influence on pricing comes from the connection speed. But now knowing what has already been covered above, there still isn't much point in only looking at the top plans offered by nbn providers if you are on Fixed Wireless or are a two person household, even if cost isn't too much of a concern for you.
But do always consider value when you look at the best plans available to you and that match your needs. Look at what is included with each plan, making sure that any extras are of actual benefit to you. Paying a little extra each month for unlimited calls doesn't make sense if you rarely make phone calls. At the same time, paying a little less by signing up for a fixed term might only benefit you if you are sure you won't want to end the contract ahead of time, and have to pay early exit fees. Finally, the best nbn plans won't force you to pay extra for technology you don't need. If you already have your own nbn compatible modem, you shouldn't have to get a new modem just because it is included with a plan. The cost of the device would have already been factored into the plan price, meaning you are paying extra for something you don't need.