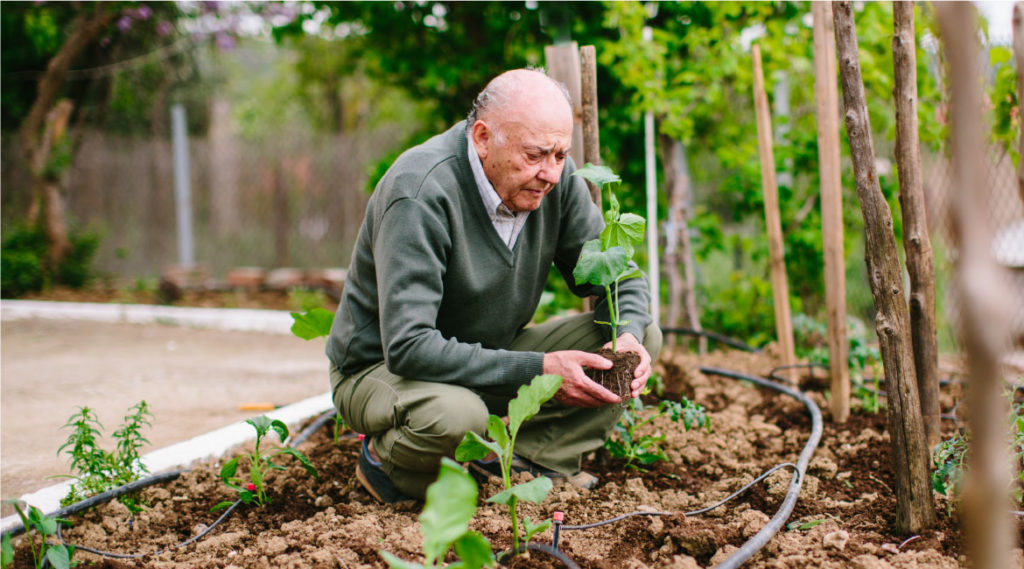 The summer break is fast approaching. If you want to spend your days doing something more productive than splashing about the beach or blobbing in front of the tennis, might we suggest getting out into the garden and giving your green thumb a workout?
But if you're new to gardening, fear not. These five apps will take your gardening skills from zero to hero. Let's dig in.
If you're starting from scratch, start here. This interactive app allows you to design your perfect veggie garden, create planting lists, as well as get advice from experts and access to an online community of over half a million avid green thumbs. The Garden Planner will set you back about $39 a year, which is peanuts when you consider how much you'll be saving by all that delicious fresh produce you'll be growing.
This one's great for when you're out enjoying a walk, you spy a luscious tree of some sort and think "That would look SO GOOD in my garden!" but you've got no idea what it is. With SmartPlant, simply snap a pic of the tree, flower, shrub or cactus and find out what it is and how to care for it. You can also sign up to receive monthly reminders about your plants – like, water or fertilise them – and you can chat to plant-loving experts about your gardening woes.
PictureThis is kinda similar to SmartPlant, in that it allows you to take photos of plants to find out what they are. But you can also take pics of your sick plants, with their yellowing leaves and droopy stems, and get a diagnosis and info on how to fix them. Nice! The app also helps you identify weeds (and gives you tips on how to get rid of them) as well as plants that might be toxic to pets and kids which, let's face it, is extremely important if you have either pets or kids.
Harness the power of the moon with this biodynamic gardening app. Plants rely on lunar phases to grow (who knew??), so things like sowing seeds, harvesting and transplanting needs done in the right lunar cycles for maximum effect (no wonder your peach tree isn't giving you any fruit – YOU PRUNED IT DURING A NEW MOON!!). Seriously though, Moon & Garden takes a holistic approach to gardening and will have you looking at your backyard – and the night sky above – in a whole new light.
You know what's great for the garden? Compost. But if you don't have room (or the time/interest) in setting up a backyard bin, the ShareWaste app is the next best thing. The app connects you with people in your neighbourhood who have compost, worm farms and chooks who might just donate their nutrient-rich goodness for your garden. You can also find local bins where you can drop off your food scraps. How good's that?!
Before you get too app-happy with the gardening inspo, make sure you're on the right mobile plan. Check out our range now.