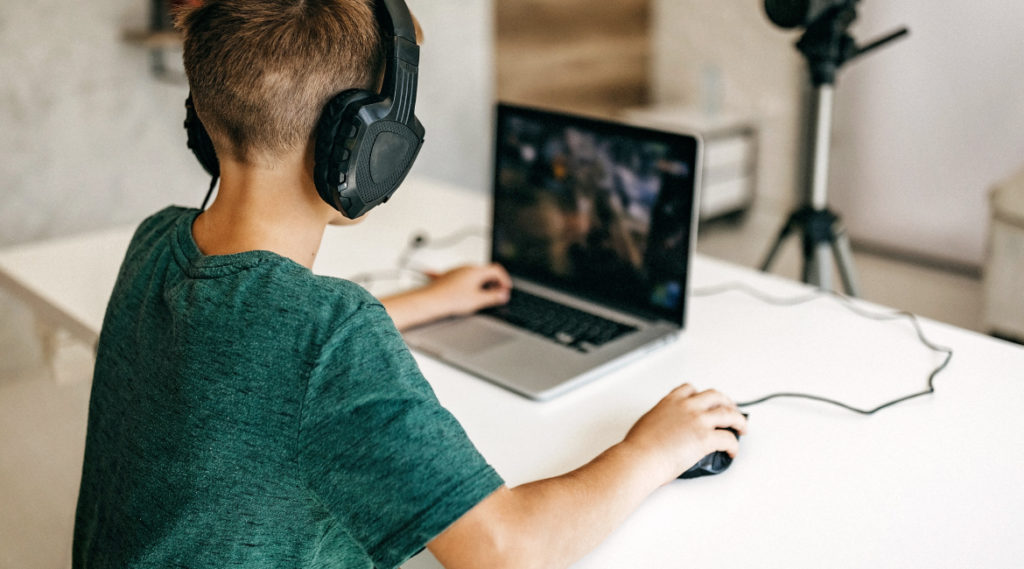 So, Twitch. What the heck is it? A birdwatching website? An online community for people who involuntary wink when they lie? A network of witches who want to fly under the radar so added a T to their domain name to throw people off the scent? Those sneaky witches…
You may be surprised to hear it's none of these things. Twitch is a streaming platform, and it's enormously popular. Right now, the site sees around 15 million users a day, with some 2 million broadcasts happening at any given moment. The average age of a Twitch user is 21, but 41% of all users are aged between 16-24. It's even spawned a new breed of Twitch professionals, who have earned literal millions through the platform.
But let's back up. What actually is Twitch, and as a parent, what do you need to know?
Twitch in a nutshell
Launched in 2011 and owned by Amazon, Twitch allows users to stream what they're doing while they're doing it. The platform is primarily used by gamers, who live stream their valiant attempts at games like Minecraft, World of Warcraft, Halo, even Mario Kart. Users can tune in and watch people play, interact with other gamers, or stream their own epic battles.
Wait, so it's just watching people play video games?
Kind of. But it also allows users to get tips on how to play games and move through levels, chat to other players, give advice, or just sit back and watch. It's kinda like watching the footy or the tennis, only with video games.
In the past few years, Twitch has moved beyond games (although that's still their bread and butter) and includes things cooking demos (you can woman making a rolled omelette from her tiny apartment in South Korea, if you like), live performances from bands, crafting, and day-in-the-life clips of people just doing their thang.
How does it work?
You watch streams via a split-screen, so you can see what the gamer sees (ie. the game) and you can see and hear them too. There's a chat function, where users can talk to each other in an open forum. There's also a private message feature, called Whisper, that's a bit like Facebook's Messenger function. Streams are saved, so you can watch anything, anytime.
How much does it cost?
Twitch is free, but there's a monthly fee if you want to view content without ads. You can also subscribe to your favourite gamers. One user, Tyler 'Ninja' Blevins, reportedly makes about $500,000 a month from subscriptions alone – which doesn't take into account his earnings from sponsors such as Adidas, Red Bull, Microsoft and Uber Eats.
Is Twitch appropriate for kids?
[Extended pause] Welllllllll… Kids need to be at least 13 to register for an account (but you don't need an account at all if you just want to watch streams), and the site recommends that kids aged between 13 and 18 are supervised. Which is, obviously, impossible to monitor. Once they're on the site, kids will be able to access just about anything. At this stage, there aren't any filters or age gates to different categories and games, which can include content with some pretty graphic and mature themes. Twitch doesn't allow threatening or explicit language in chats, but this stuff does come up.
What sort of parental controls are there?
Right now, not really any. You can block users, and you have the ability to disable 'whispers' from strangers, to stop people you don't know chatting to your kids, but that's about it. You also can't limit how much time your kid spends on the site – unless you threaten to switch off the Wi-Fi, that is.
So… should I let my kid use it?
Like everything on the internet, there are definite pros and cons. Platforms like Twitch allow your child to be part of a community; it gives them some autonomy and independence, and lets them connect with other people who have similar interests.
It's worth having a chat to your child about what's appropriate, and what's not. Give them tips on what to do if they're faced with something they don't agree with. Let them know they can talk to you if they've seen or heard something that makes them uncomfortable. Sit with them the first few times they use it, chat about what you see – the good and not-so-good – and keep an open mind.