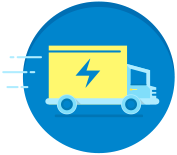 Before you move.
If you're moving home, it is important to organise the transfer of your energy services to your new address before you move.
Please get in touch with us on 13 dodo (13 36 36) at least three business days before your intended move out date so we could ensure that your account is finalised at your old address and set up for your new address.
You need to provide us with the following information:
Your Dodo customer number.

Your current address.

Your move out date.

Your contact details.

Some form of identification.

Your new address.

Any applicable concession details.