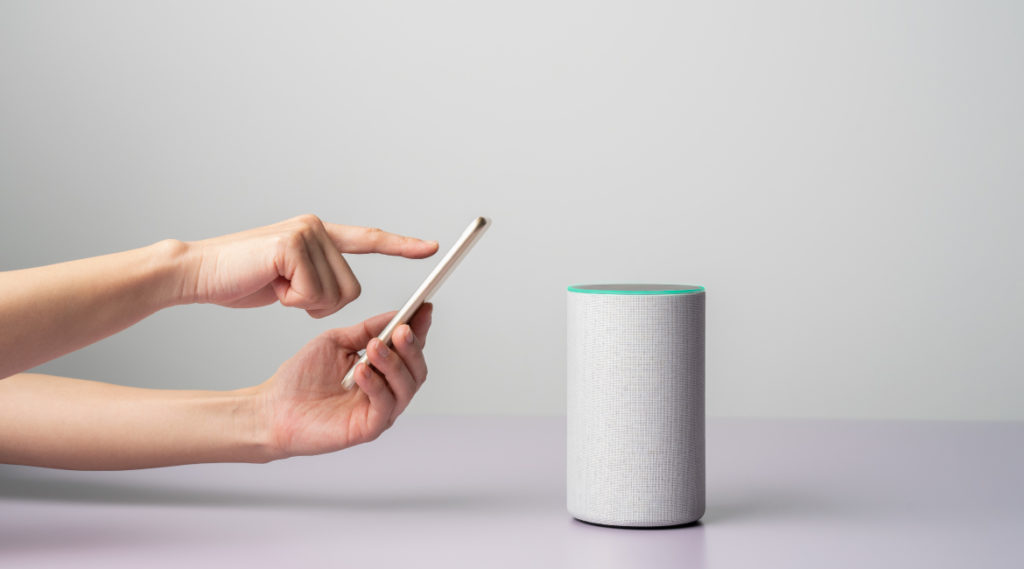 The so-called 'Smart Home' is becoming much smarter this year, with innovations in security, connectivity, convenience and (let's be frank) stuff you desperately want but probably don't need. (Robot-shaped gaming PC, we're looking at you.)
While the release date of some of these devices have been pushed back (due to the COVID-19 crisis) others should be hitting the shelves fairly soon. Here are a few of our personal favourites: the best home gadgets of 2020.
Moxie Smart Shower
Kohler's Moxie is a bit gimmicky, but we're not going to lie: we want one. The Moxie essentially puts Amazon Alexa into your shower head, so you can play music, check the weather and listen to the news while lathering up. Is the Moxie necessary for human survival? Probably not. But it pairs wirelessly with your device (via Bluetooth) and comes with seven hours of battery life, so…
Abode Outdoor Camera
Smart home cameras have been around for a while, but Abode's new model (which debuted at CES 2020) definitely raises the bar. The 'Outdoor Smart Camera' is small and discreet, but it's packed with 1080HD video, two-way voice comms, PIR motion sensing and (here's the kicker) facial recognition software. Yep, you can now program your front door to open when it recognizes your face – great news for anyone who isn't a twin.
Samsung Ballie
Want a small yellow ball to follow you around, check on the kids, clean up mess or play with the dog? Meet Samsung's new personal assistant, Ballie. Ballie can interface with other smart devices (it'll open the blinds to wake you up, for example) and generally just spends its time rolling around your house, looking for ways to help. This is either very cool or very creepy – we're undecided.
Narwal Robot Mop
It was only a matter of time before robot vacuums became robot mops. Narwal's latest T10 model actually does both: it can vacuum your carpets, then switch over to tiles, scrubbing them with water from a special, built-in tank. When it docks at night, the T10 can even clean itself. It's controlled through an app that lets you program the layout of your home. Nifty.
Inupathy Dog Harness
How do you feel about clipping a complicated sensory harness to your dog? No problem? Good, because Inupathy has designed a device that, basically, measures dogs' emotions. The Inupathy harness lets you know if your pooch is sad, angry, scared or happy, and tracks its mood via a colour-coded app. You can even store statistical information and measure your dog's happiness over time.
Y-Brush Toothbrush
Imagine being able to brush your teeth perfectly in 10 seconds flat. It's mankind's eternal dream. And thanks to Y-Brush (a name that's crying out for a question mark) that dream is now a reality. Y-Brush looks like a mouthguard filled with tiny, tooth-cleaning bristles. It's apparently being developed "in close collaboration with dentists" for over four years.
LG Rollable TV
Exactly what it sounds like. LG's new 65-inch OLED TV can actually roll-up for easier storage. The screen hides itself in a sleek, minimal oblong, ready to be un-rolled at a moment's notice. This model was meant to launch last year, but got held up in development. It's expected to hit the shelves in Q3 2020 and will retail for a lazy $60,000 USD.
Samsung Sero TV
Not to be outdone, Samsung are launching a TV of their own, the Sero. It's a QLED TV that can rotate to mimic the orientation of your phone: landscape mode for movie night, portrait mode for TikTok dance parties. The Sero actually synchs with your Android and will automatically switch itself, depending on what you're streaming. The exact Australian release date hasn't been announced, but the US and UK should see the Sero later this year.