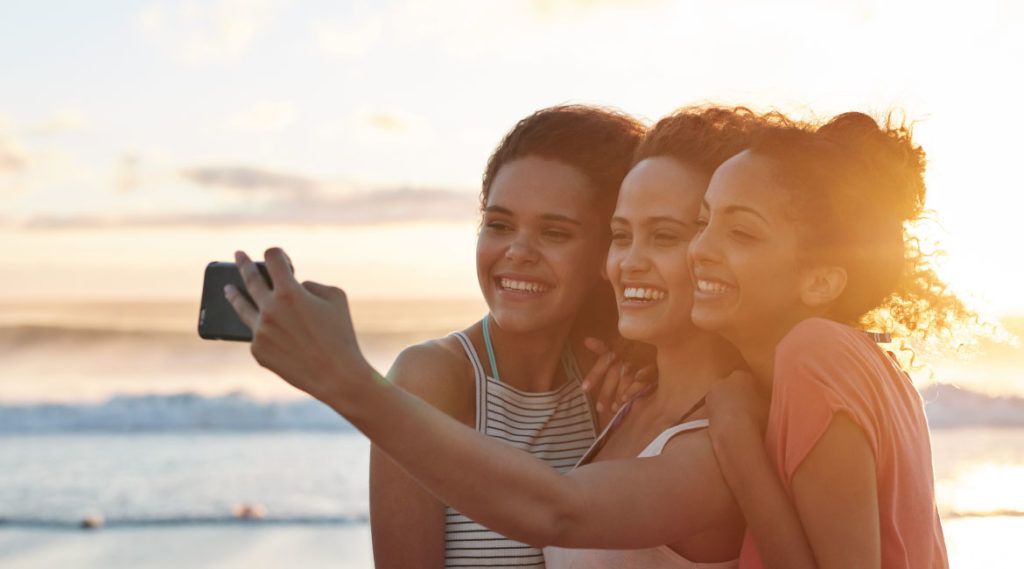 From monster milkshakes to #WorkoutWednesdays, we all love sharing Instagrammable moments. It's incredible how easy it is to keep our friends and family up to date with our every move. But with over 1 billion users on Instagram, it's not unreasonable to want to keep your private moments… well, private. Follow these tips to keep you scrolling and posting safely on Insta.
1. Choose who sees your posts with a private account
When you first sign up to Instagram, all your posts are made public by default, which means that anyone on the internet can view them. If the thought of last night's pot roast being accessible to the entire world terrifies you, you can switch to using a private account. Limit who gets to see your posts by going to Settings > Privacy > Account Privacy and then switching Private Account on. With a private account, you'll have to approve any new followers before they can see your feed.
2. Use two-factor authentication to log in to Instagram safely
If you want to secure your account from hackers, two-factor authentication is one of the best and easiest ways to do it. It's basically Instagram asking for a second form of authentication once you've logged in with your username and password. Instagram sends a code to a connected device, which you'll have to type in to gain access.
All you have to do is go to Settings > Security > Two-factor authentication, then click Get Started. You then get to choose how you get your code – either through text or the recommended authentication app. Even if a hacker has your password, they won't be able to get into your account without the authentication code.
3. Want to avoid unwanted attention from people in your past? Block 'em.
Stop unwanted interactions before they happen by putting the block and report features to good use. When you block someone, your profile will basically be non-existent to them. They won't be able to find your profile, posts, or stories. And don't worry, they won't be notified if you block them.
The same goes for people in the general public posting inappropriate content; block and report them to Instagram. You can report accounts, posts, messages, and stories by tapping the three dots on the top right of the screen.
4. Control the comments you want to see
If you've had the unfortunate experience of receiving spam or irrelevant comments from robots, take control! Instagram lets you decide who gets to comment on your posts, and what types of comments get hidden. To do this, you have to go to Settings > Privacy > Comments, then choose the accounts you want to block from commenting. Spam be gone!
5. Pick a strong password and keep it safe
We know how tempting it is to create an easy password to remember, but a strong password is a must if you want to assure your account's security. The stronger your password is, the less likely you are to be a victim of hackers and malicious software. Think of three short words and three numbers to piece together. It will be easy to remember and make it that much harder for hackers to tamper with your account.

Instagram is just the beginning. There's a whole world of platforms you can share content on, just remember to keep you and your family safe first, which you can learn about on our blog. But no matter which platform you use, make sure you have the right amount of bandwidth on your internet plan. There's nothing worse than waiting for an Instagram post to load!