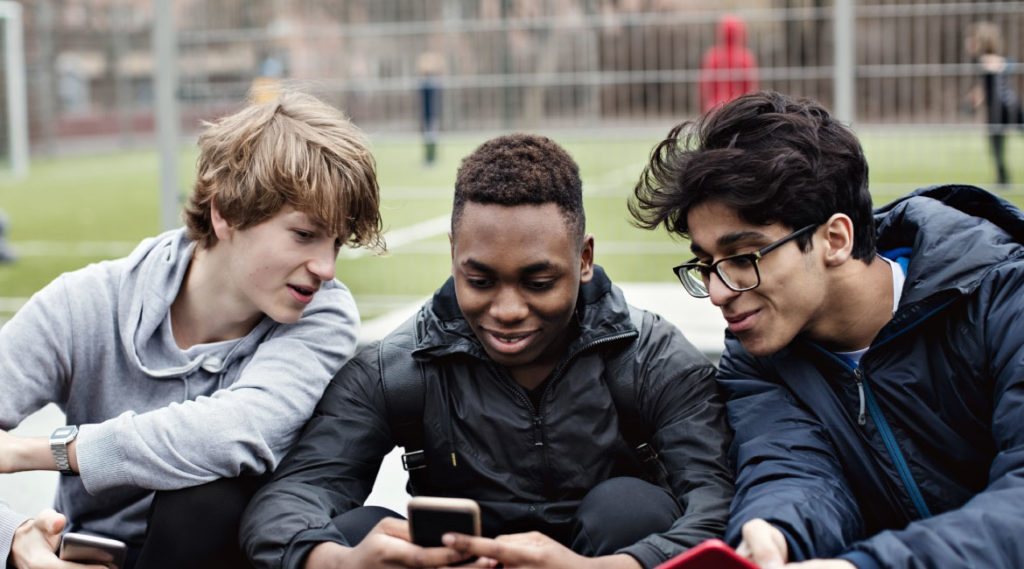 There's an old saying that goes "Hell hath no fury than a teen without their phone." As a parent, if you've ever tried to put a pause on device time, you would have been met with the often chaotic argument of "but I need it". Social media is just that addictive.
However, with the rise of bullying, hacking, and scams on social media, it's completely normal to have concerns about your teen's safety. Since locking their phone away isn't always an option, here are 5 ways you can make sure your teen stays safe online.
1. Set up ground rules
Set aside time to talk to your teenager about proper online behaviour. Sure, they might roll their eyes at you, but it's a conversation you know they need. Be clear, gentle and suggestive about healthy ways to interact online. If you want to make sure they're not posting personal details or questionable photos, remind them of the possible consequences that can come from their actions. Make sure they know how to identify dangerous online users and environments.
2. Put protections in place
Wouldn't you love it if every device came with an automatic 'Protect my child' setting? Unfortunately, by default, your teen still has access to every nook of the internet, whether you like it or not. You can limit their access to inappropriate sites by downloading a parental control app like Qustodio, Kaspersky or by using Google Family.
3. Connect online
Helicopter parenting is frustrating for most kids, so a healthy alternative is to add your children as friends and follow them on social media. If you can hold back from posting and tagging them in embarrassing baby pictures, there's an opportunity to strengthen your bond by learning about their interests and what they care about and while doing so, have peripheral vision on bullying or interactions that raise a red flag.
4. Keep a watchful eye for changes in behaviour
Even if you're running a tight ship at home, outside influences can still affect your child. So it's important to be on the lookout for any odd behavior that your child exhibits. Are they unusually quiet lately? Are they acting out of character? Sit down for a chat and offer a safe space to share anything that's bothering them.
5. Communicate
When social media gets too much for your teenager, they should be able to turn to you as their safe space. Spend time nurturing your teen so they feel comfortable having candid conversations with you about their feelings. Let your teen know you support them and they're more likely to open up.
Dodo's $5 mobile plans are a great entry level plan for teens – they have no data, so time on the internet is limited to your home nbn plan. But if you're still feeling iffy with your teen having a mobile, you might want to ask yourself when's the right time to give your kid their first mobile phone.