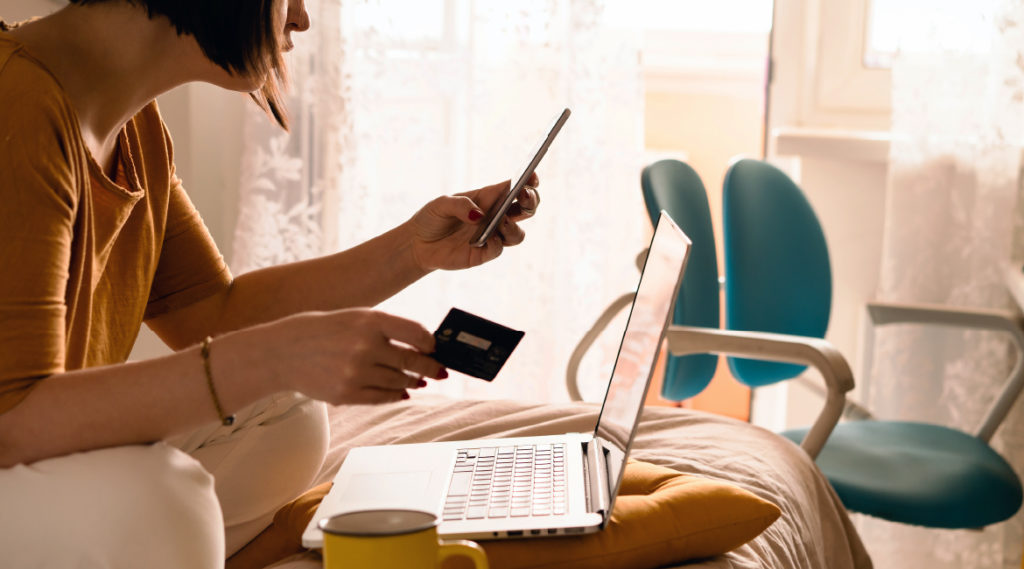 You know what really grinds our gears? Online scams. For real – don't these people have anything better to do than to trick poor unsuspecting souls into giving them money, passwords, personal information, or their first-born child?
Unfortunately, scams are a fact of life. And with months of COVID-enforced lockdowns here (and around the globe), it seems the pests are getting smarter in how they swindle you, your kids, and your folks out of their hard-earned cash and personal details. As of July 2020, Australians have lost over $89 million to scams.
Here are a few things to chat about with the fam to avoid getting caught up in an internet scam:
1. Beware, the scam
Really, the most basic tip we can offer is to just be aware that scams exist. If an email, text or call seems fishy or too good to be true, it probably is.
2. Do some research
Keep getting phone calls from an island in the middle of the South Pacific? Emails from a courier company telling you to pay freight charges on a package you haven't ordered? Texts from someone telling you you've won the lottery? Spend some time on Google and you'll probably find the lottery isn't legit, the freight charges are fraudulent, and the unknown number is tied up to an international phishing ring (where you're asked for personal details like usernames, passwords and bank details).
3. Protect yourself
In 2019, 41% of scams were carried out via phone, followed by 24% on email. So, don't click on any links that come through via text or email from your bank, utility providers, the tax office, etc. Especially, if they're asking you to update personal details or make a payment via a link. Instead, go directly to their website and update your deets or pay your bill that way. A good tip to remember is that legit websites (particularly ones that hold sensitive info) will have an https prefix, and a closed lock icon beside their URL. This means they're secure.
Also, attachments from unknown senders. Don't download them.
4. Passwords are for your eyes only!!
Never, ever, give out password information.
5. Keep your personal details to yourself
Be wary of how much info you share about yourself online. If someone asks you, out of the blue, what the name of your first pet was, or your mother's maiden name, don't tell 'em. Same goes if you receive an unsolicited call or email asking for your Medicare number or bank details.
6. Hang up on robocalls
If you answer your phone and hear a recorded sales pitch, or a long stretch of silence, hang up. Don't press 2 to speak to an operator and don't wait around to demand they remove you from their call list – this can lead to more calls.
7. Don't send money to people you don't know
Last year, Aussies were fleeced out of over $28 million on dating scams alone, so never never never transfer cash to someone you've met online. Scammers often ask for money to be transferred in weird ways, like by wire transfer, gift cards, or Bitcoin. If you've bought something online, or need to transfer money to someone, make sure it's going to a legitimate bank account, for a legitimate product or service.
8. Keep your software updated
Your computer and phone software is generally pretty good at picking up dodgy links and attachments. Make sure your operating systems are all up to date. Most updates happen automatically, but if you're running low on space on your mobile or laptop, make some room so the software can do its job (and keep your data safe).