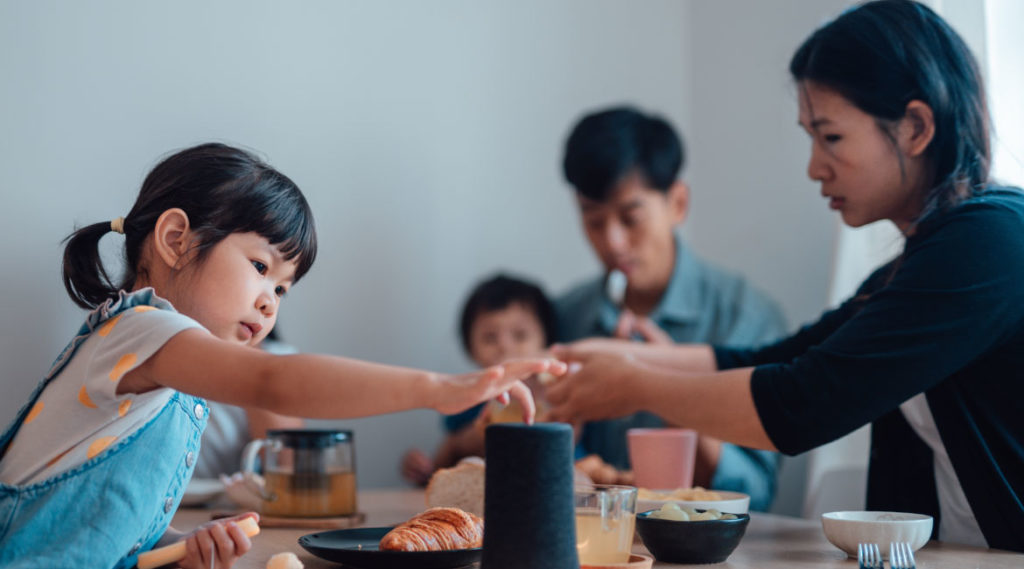 We've all spent quite a lot of time at home over the last year or two. But rather than switching on the TV or chucking on another video game, why not grab the kids and listen to a podcast? A podcast that will entertain, educate and enlighten?
Here are a few of our favourite family-friendly podcasts from Australia and across the globe.
Hosted by national treasure Andrew Daddo, That's Incredible features amazing stories, facts and tidbits that you and your kids will love. Ever wondered why Australians drive on the left side of the road, or what it's like to climb to the top of Mt Everest, or what Aussie inventions have changed the world? Tune in to find out.
This beautiful podcast is a great one to listen to with little ones. Join Gamilaraay woman Rudi Bremer as she takes listeners on a journey to some of Australia's many different nations, exploring the diverse languages, stories and countries of Indigenous Australia.
If your child asks questions like "how do bees make honey?' or 'what are germs made of?' or 'where does your poo go when you flush it down the toilet?' Imagine This is the podcast for you. Host Dr Niraj Lal chats to kids and Australia's leading academics to answer the tough questions that you'll all learn from.
Short & Curly asks the tough questions, like 'Is love always ethical?', 'Should kids be able to drink non-alcoholic beer?' and 'Is it OK to watch movies that people say are too old for you?'. Hosted by an award-wining journo, an actor and a philosopher, Short & Curly is designed to be listened to alone or as a family, and includes questions to discuss together about ethics and life.
The world can be a confusing place. Squiz Kids is a short podcast, covering news and current affairs in a safe and easy-to-understand way that'll spark conversation and feed curious minds. The episodes are short – around seven minutes – and are designed to keep the whole family in the loop.
We LOVE this podcast that shares stories of some of Australia's fiercest, strongest, adventurous and gutsiest girls. Each episode focuses on one fierce girl, like Celeste Barber, whose Instagram pics and videos took the world by storm, Edith Cowan, the first woman elected into Australian parliament, and Nyadol Nyuon, the lawyer giving refugees a voice.
Love a good story? Circle Round might just be the podcast for you. Voiced by special guests each week, the podcasts adapts folktales from around the globe into child-friendly radio plays, perfect for kids aged 4 to 10. Each episode covers important issues like kindness, generosity, and persistence, inspiring more in-depth conversation between kids and parents/carers.
The perfect poddy for bedtime, Peace Out shares short stories, meditations, and breathing exercises to help kids calm down and relax when it's time to go to sleep. Along with being lulled into a peaceful sleep, kids will also hear stories from listeners about kindness, learn about how insects breathe, and how salmon always find their way home. Cute, educational, and calming.
Before you load up your podcast library, make sure you're on the right internet plan. We've got a bunch of different broadband plans, so you can keep the podcasts coming.