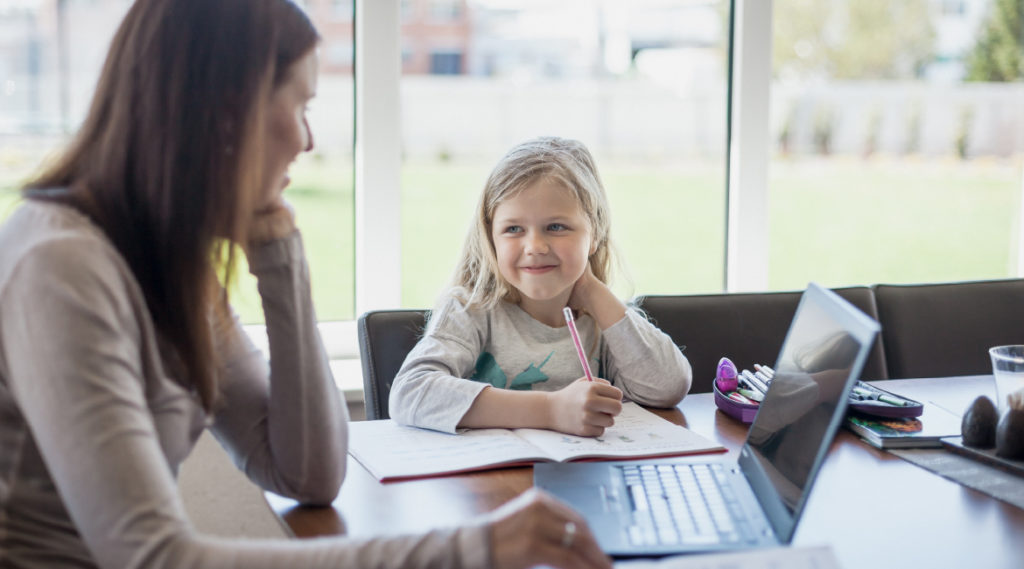 There are a fair few things we've all had to get unexpectedly comfortable within 2020.
From 'working from home' and 'social distancing' to 'self-isolation' and passive-aggressive Zoom background one-upmanship – it's been a weird few months, to say the least.
Of all of these new things, few have struck fear into the collective heart of Australian parents quite like the idea of remote learning. Where once we would ship our kids off to be taught and tolerated by highly-trained professionals, parents all over the country have this year found themselves with the impossible task of trying to manage their kids' education while trying to hold down a full-time job (and keep the household from imploding) at the same time.
Here are some of the apps, tools and tech that have helped parents cope, kids thrive, and teachers teach.
1. Seesaw
Already adopted by schools around the country, Seesaw aims to create a 'powerful learning loop' between students, teachers and families. It allows students to use a whole range of online learning tools, while providing parents with full visibility over what students are up to. Families can link up to the app to see the work their kids are doing and celebrate any progress or milestones. It's like an online classroom, and everyone (up to ten members of your family) is invited!
2. Duolingo
Looking to tack on some bonus language-learning outside of school hours? Look no further than Duolingo, or "the world's best way to learn a language," according to the app makers. With both the regular app and a dedicated 'Duolingo Kids' app available, you can find classes that'll suit your kids' age and level. Every 'class' taught has lots of bells and whistles to keep the kids entertained (and motivated) throughout. Bon appetito.
3. Little Writer
Remember, when you were a kid, how you'd trace over letters so you could figure out how to write them? Little Writer is that, but in digital form. It helps kids hone their fine motor skills while learning how to write out letters of the alphabet. In turn, this teachers them how to write out words and eventually sentences. And unlike the traditional analogue method (which we still have a soft spot for, to be fair), Little Writer requires no tidying up!
4. Class Dojo
Similar to Seesaw, Class Dojo is a one-stop virtual classroom for kids, teachers and parents. It allows kids to create and share awesome and vivid digital portfolios, gives teachers full access to a range of useful tools, and lets parents in on all the action. You'll wonder how you ever coped without it…
5. Inference Ace
Already widely adopted in primary schools, Inference Ace helps kids improve their reading comprehension skills by giving them a range of multiple choice inferential questions to answer. Apparently, the app is so much fun that kids won't even realise they're learning, which sounds pretty good to us.
6. Reading Eggs
Reading Eggs is a multi-award winning app from the ABC that uses science-backed learning techniques to help make reading easy and fun. The app is currently used in over 12,000 Australia schools. According to the website, over 91% of parents report a "noticeable improvement in their child's reading ability within weeks." Developed by expert educators, the app matches lessons with your child's ability, features over 2500 e-books, and goes from ages 2-4 all the way up to ages 7-13.
The kids have spent all week at school learning new things, so why not treat them to a couple of family-friendly games on the weekend? Check out our suggestions here.