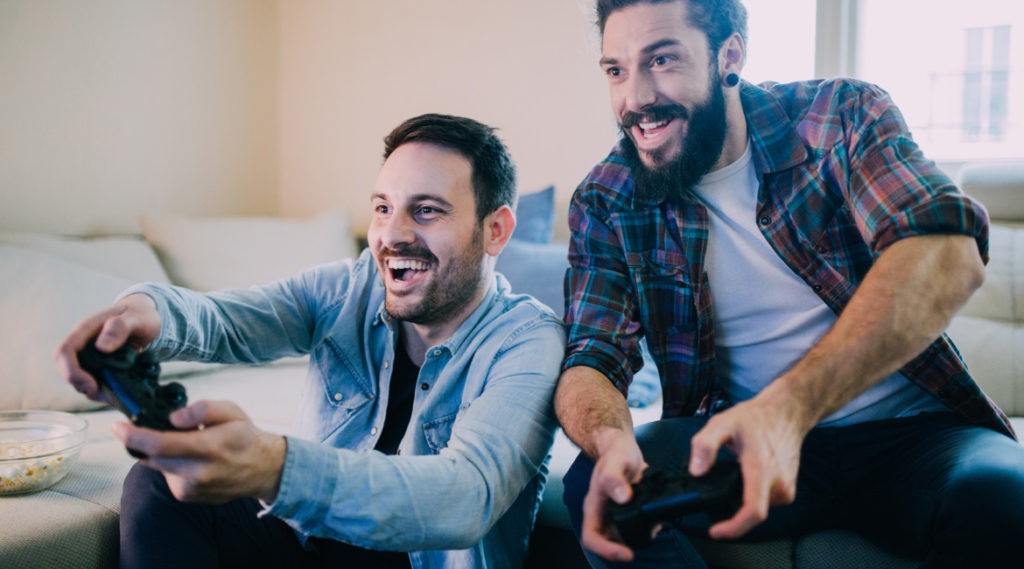 Bit tired of the pandemic? Need to escape the news cycle? Looking for something new to stimulate your brainbox? Missing the ability to travel like your left foot? Same!
Thankfully, as well as whole wide world of distracting and highly-bingeable TV shows and movies to dive into (thanks, internet), there are also countless video games to help us take our minds off everything going on in the world ­– and satiate some of our newly-formed pandemic wants and needs in the process.
Here are a few of our favourites.
For "it could always be worse": The Last of Us Part II
Full disclosure: as a zombie game set in a dystopian future, The Last of Us isn't exactly a million miles removed from real life right now. And that's the point. If you're looking for a hearty dose of "well, I suppose it could always be worse!", this is the game to play. Nothing puts the mundane reality of extended lockdowns and social distancing in perspective like playing a young woman who spends her days running and hiding from cults and cannibalistic zombies. Gulp.
For "I miss travel so much": Microsoft Flight Simulator
As isolated as Australia is from the rest of the world, the total disruption of the travel industry in the wake of COVID-19 has left many of us feeling more isolated than usual. While video games are never going to replace the thrill of real-life travel, they can at least help ease the frustration many of us might be feeling right now. It might not be the real thing, but the insane capability of modern-day graphics means that it's about as close as we can get right now. Don't believe us? Just watch this.
For "I just want to go on a big adventure": Red Dead Redemption 2
While you could argue that 2020 has been one big adventure, it hasn't been all that exciting. Just sort-of sad and difficult. Red Dead Redemption 2, on the other hand, is incredibly exciting (although arguably still pretty difficult).
Set in 1899 in a fictionalised version of the great American Midwest, you play Arthur Morgan, an outlaw member of the Van der Linde gang, as he tries to make his way through the world in whatever way he can. With a gigantic, beautiful environment to explore and seemingly countless missions and side-missions to complete, there's enough here to keep you busy until 2025 – and COVID-19 should've all blown over by then. Right!?
For "Give me a stress ball…but make it a video game": Fortnite
There's an argument to be made that this game could cause more stress than it alleviates, but there's something to be said for the pure escapism of absolute cartoonish digital chaos, which is exactly what Fortnite offers. Completely ridiculous and utterly addictive, this fort-building survival game has exploded in recent years and shows little sign of letting up. Just ask basically every teenager on earth.
For: "I want to escape!": The Legend of Zelda: Breath of the Wild
For the ultimate in fun, fantasy, and puzzles, you can't go past The Legend of Zelda. A Nintendo icon since what feels like forever, every Zelda adventure is packed full of completely addictive and brain-stimulating adventure and problem-solving to keep you engaged (and not thinking about the pandemic!) for hours. There are scores of Zelda games to choose from – but Breath of the Wild sold nearly 18 million copies in 2019 alone, making in the best-selling Zelda game in the history of the franchise.
Make your at-home gaming experience as seamless (and affordable!) as possible with Dodo's range of energy and nbn plans.